Zambia
Jenny Featherstone
Jenny lived in Taunton, Somerset for over 30 years where she worked in Mental Health Social Work and Education, teaching over 16s in various aspects of Health and Social Care.
Following the tsunami in 2005, Jenny volunteered in Sri Lanka where she taught basic small business/craft skills to women. She returned home feeling unsettled and driven to do something more permanent for the Kingdom of God.
In 2007 Jenny moved to Zambia to work at Mindolo Ecumenical Foundation in Kitwe. Here she assisted with the women's leadership development programme and helped the young people on the training farm programme develop life skills and small business skills. She also taught a couple of modules at the theological college.
In 2012 she relocated to Chodort Training Centre in Choma where she is Principal. Her responsibilities are in three main areas: academic, production and the new building site to expand the college.
This is an ecumenical appointment with the Methodist church.
Keith and Ida Waddell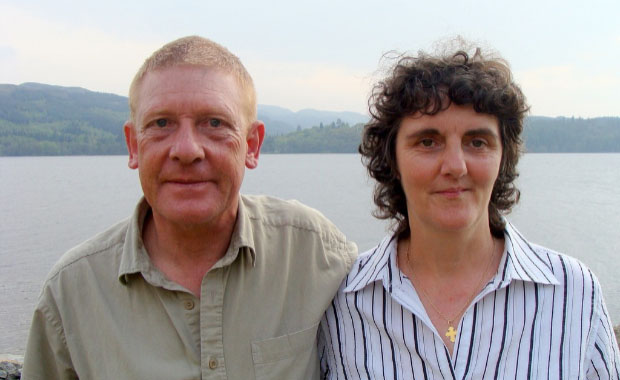 In 1990 they moved to Mutare, Zimbabwe to teach and nurse for three years. Then from 1994 - 2004 Keith served as Deputy Head at Chengelo School, Mkushi, Zambia and Ida, as the School Nurse. In 1994 they were called to Mwandi UCZ Mission in Western Province, Zambia to support the work in the Mission Hospital and School. Ida is the AIDS Relief Coordinator and Keith is helping to expand the Basic School to a High School.
The couple have five children: Ruairidh, Kirsten, Gregor, Catriona and Mubita.
This is an ecumenical appointment with the Methodist Church.