Criminal justice
Crime and custody are difficult issues, but the Church has both a role and a responsibility in public debate and in action. As people who believe in Christ and in his promise of restoration and wholeness, dealing with offending is a concern for the whole Church.
Prisoners Week
Remember those who are in prison, as though you were in prison with them.

Hebrews 13:3
In Scotland, Prisoners Week was initially organised as part of the work of the Joint Prisons Chaplaincies Board. Throughout the country, events are organised by prison chaplains, those who work with them, and local Churches which aim to engage in discussion with community groups and representatives about matters that concern prisoners, victims of crime, and all who care.
Prisoners Week offers an opportunity to see others – and perhaps also ourselves – differently. Setting aside labels, categories, fronts, and masks, there is a chance to see people as people. Perhaps such things are a part of the journey towards safer communities and more fulfilled lives.
Visit the Prisoners Week website for further information and resources on how to mark Prisoners Week in your congregation.
Death penalty
The Church of Scotland affirms that capital punishment is always and wholly unacceptable and does not provide an answer even to the most heinous of crimes. It commits itself to working with other churches and agencies to advance this understanding, oppose death sentences and executions, and promote the cause of abolition of the death penalty worldwide.
The Death Penalty report sets out the Biblical, theological, and ethical arguments surrounding the death penalty from the Church's perspective.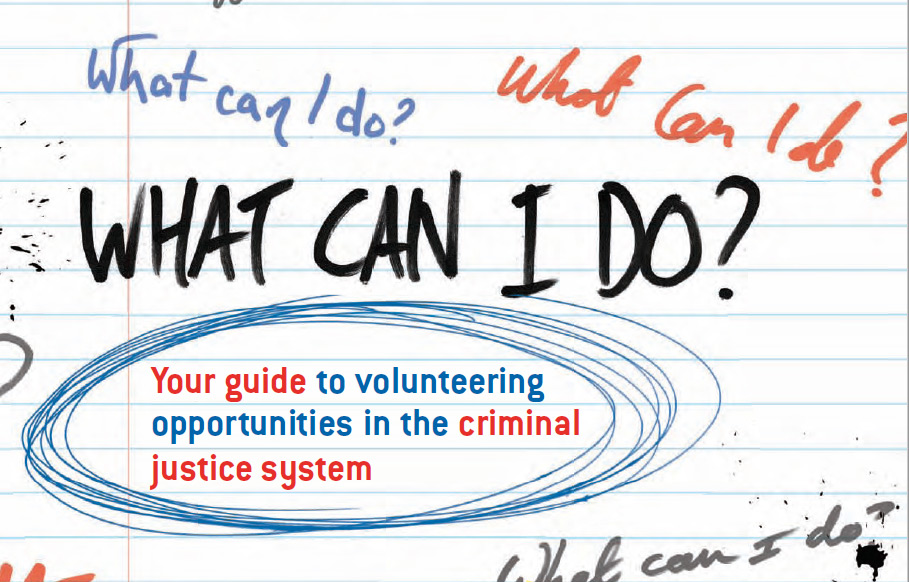 What Can I Do?
What can I do? is a booklet by the Joint Faiths Advisory Board on Criminal Justice and General Meeting of Quakers in Scotland which gives you lots of information about how you can volunteer to support prisoners, ex-offenders, and their families.
It includes information about befriending, play work, helping in prison visitor centres, and much more.
Supporting families affected by prison
The following free resources can be used to help individuals, groups, and congregations to explore the issue of families affected by prison and become involved in practical support.
You could study Luke 19: 1-10 and Mark 5: 1-20 in a group to explore the issues of imprisonment and justice further.