Graeme Caughey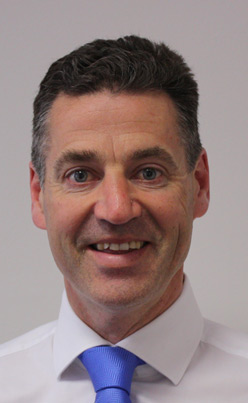 Born in Glasgow in 1970 Graeme was educated locally in Rutherglen before completing his Actuarial studies at Heriot Watt University. Graeme is a Fellow of The Institute and Faculty of Actuaries (1999) and is a past examiner in their investment subjects.
Graeme is an investment professional specialising in fixed income, based in Edinburgh with Aberdeen Asset Management.
Graeme is Chairperson of the Pension Trustees having previously gained experience as Vice Chairperson (3 years). In this role he has led collaborative discussions with representatives from the Employing Agencies to successfully conclude the 2015 triennial valuation, and a key role for the Trustees overseeing the implementation of new administration system and review of benefits. He was appointed as an Employer Nominated Trustee by the General Assembly in 2011 (re-appointed by GA 2017). He has served as Chair of the Trustees Investment Group (5 years) and overseen the significant asset liability matching investment strategy of the schemes.
Married to Rachel, they are members at St Michael's Inveresk where Graeme serves as an elder (10 years). They have two teenage sons with whom they enjoy active family holidays cycling, skiing and visiting friends and family. When not watching his sons on the rugby & hockey pitches Graeme is a keen golfer and plays competitive squash in the (lower divisions of) the East of Scotland.