Commons vote to renew Trident regrettable
Published on 19 July, 2016
MPs in the House of Commons have voted to renew Britain's Trident nuclear weapons submarine programme by 472 votes to 117.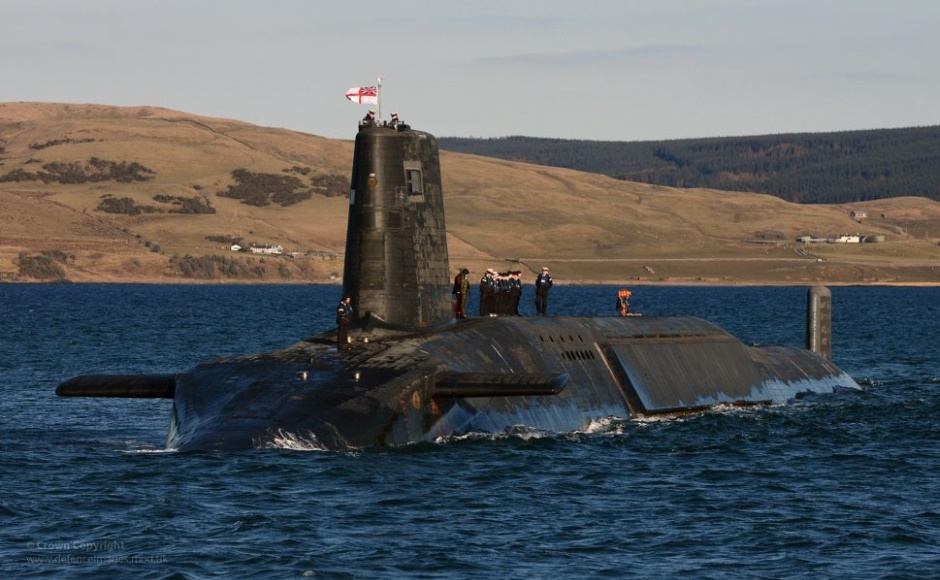 Reacting to the decision, the Rev Dr Richard Frazer, convener of the Church and Society Council of the Church of Scotland, said: "It is regrettable that the first significant debate in the Houses of Parliament following the appointment of our new Prime Minister and the vote to exit the EU should be one to renew our nuclear deterrent.
"As we seek to redefine our relationship to Europe and the wider world at this challenging time, a decision to renew an indiscriminate weapons system hardly seems the most auspicious beginning and is being rushed through with little opportunity for reflection or wider discussion.
"We are also aware that Trident is a Scottish issue because it is stationed here and the government at Holyrood has voted unambiguously to oppose the renewal of Trident in the past.
"The Church of Scotland has consistently spoken out against nuclear weapons for more than 30 years.
"It is regrettable that we will have to be speaking out against nuclear weapons for another 30 years.
"We would urge the Prime Minister to reconcile her wish to be the leader of a One Nation Union with the strongly-held perspectives of people in Scotland which have been neither recognised nor respected in this debate.
"In addition we would ask the Prime Minister to set out how the UK Government intends to be true to Britain's disarmament obligations under the "Nuclear Non Proliferation Treaty", and what action she will be taking to reassure other nations of the UK's continued commitment to disarmament.
"Parliamentarians who voted for this need to justify to their communities why they have supported such a massive expenditure of public funds on weapons of mass destruction when health, education, infrastructure, social security and the conventional armed forces are reeling from the effects of years of austerity.
"Since 1982, the General Assembly of the Church of Scotland has deplored the use, through threat or deployment, of nuclear weapons.
"The scale and indiscriminate nature of the destruction caused by any nuclear weapons system renders it illegal.
"Nuclear missiles fail to distinguish between civilians and combatants and they wreak widespread, long-term and severe damage on the natural environment.
"Such weapons are abhorrent and any decision to renew the Trident system should have been taken after deep and mature reflection.
"As Christians we are called to be peacemakers and yet 'peace' that is kept through the indiscriminate threat of mass destruction could not be further from the peace that Christ calls us to.
"Over recent turbulent weeks, we have had cause to reflect on the importance of leadership in our political life.
"One act of profound leadership for the world would have been a decision by our country to renounce our dependence on weapons of war that have no moral legitimacy.
"We should be building peace through strong and courageous leadership.
"As Christians, we believe that justice, peace, reconciliation and hope can only be established in the world when we are bold enough to be the change we want to see in the world."