Churches reflect on the National Day of Prayer 2018
Published on 13 November 2018
For the second year running, congregations across the Church of Scotland gathered together for the National Day of Prayer on Saturday 3 November.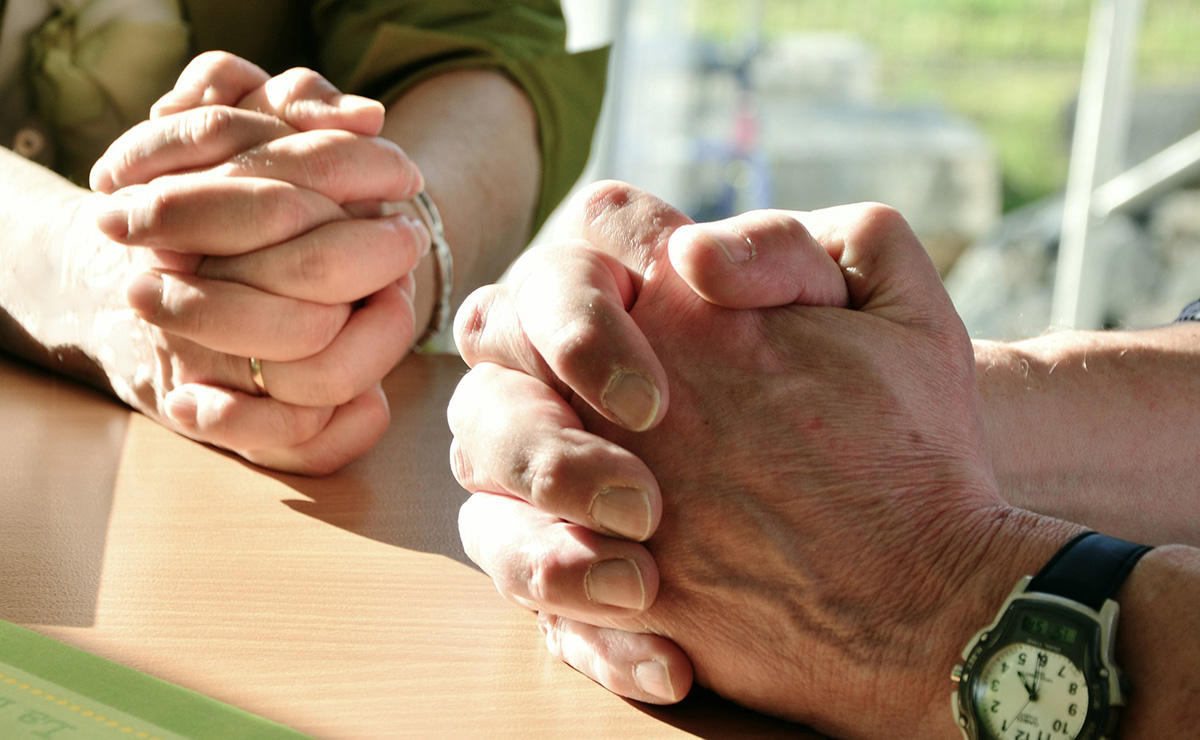 Churches such as Montrose: Old and St Andrew's, Callander Kirk, St Leonard's in Forres, Palmerston Place Church in Edinburgh and Bourock Church in Barrhead – and many more - all came together in their congregations for prayer sessions.
The Together We Pray initiative was launched by the 2017 General Assembly to promote prayer throughout the year. The 2018 General Assembly re-issued the call for church members to pray for the future of our Church, our communities and for all of God's creation.
When launching this year's National Day of Prayer, Rt Rev Susan Brown, the Moderator of the General Assembly of the Church of Scotland, called prayer "the life-blood of the Church and of every person in it."
Here is just a selection of some of the feedback shared by ministers and church members who took part in the day, including photos from churches of their dedicated prayer spaces which were shared on social media.
A day of 'interesting conversations' were shared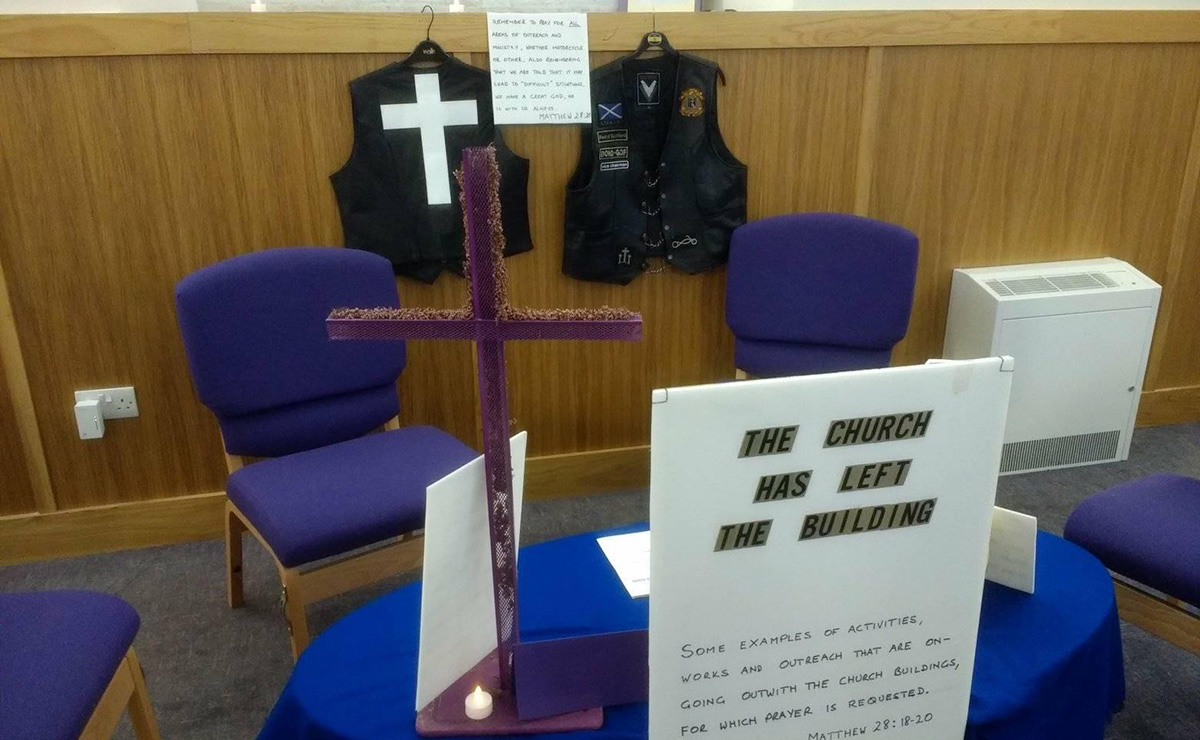 Dornoch Cathedral, the church where Rt Rev Susan Brown is parish minister, was one of the churches which took part.
Rev Mary Stobo, one of Susan's personal chaplains and an Ordained Local Minister in the Presbytery of Sutherland, said:
"The worship group assisted by the organist offered two half-hour sessions of reflection and music in the morning.
"Included were prayers for the church, schools and young people and the local community.
"The prayer written by Rt Rev Susan Brown was preceded by 'Jesus remember me' which was also used at the end.
"A total of around 20 people took part and it was felt that it had been very useful."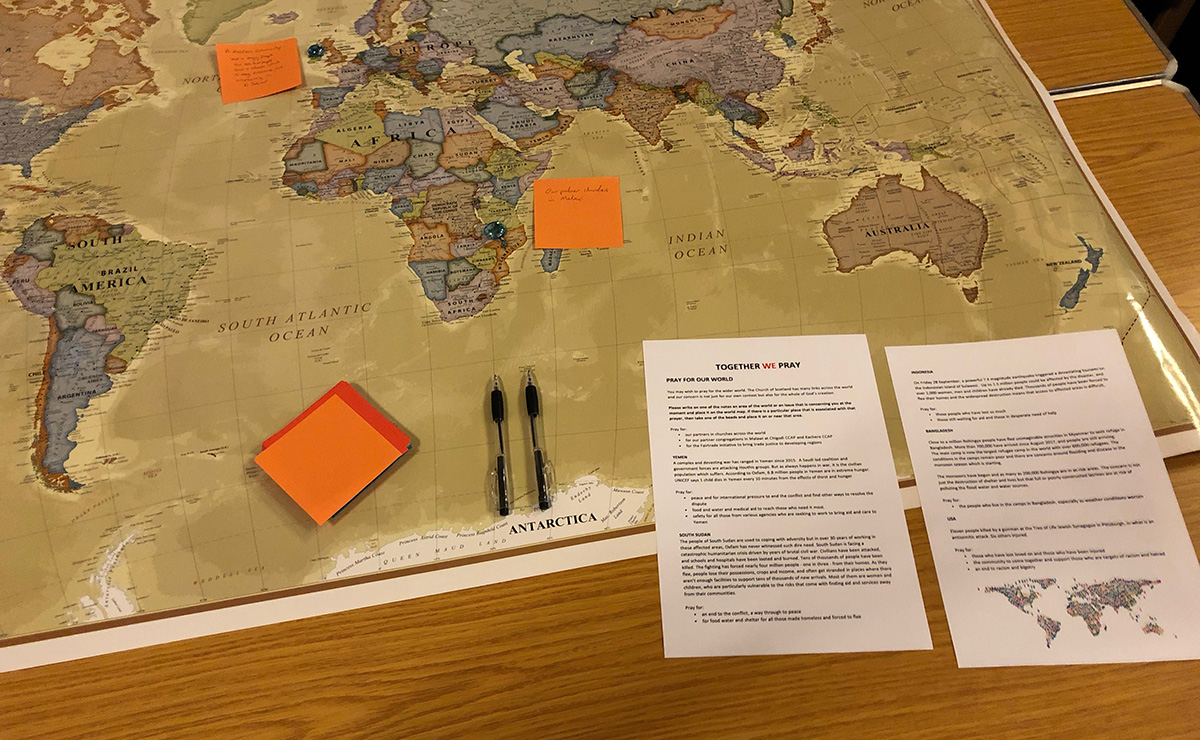 Rev David Stewart, minister at South Holburn Church of Scotland, said:
"The neighbouring congregations of Ferryhill Church and South Holburn Church in Aberdeen held a joint National Day of Prayer drop-in on Saturday morning (3 November) at Ferryhill Church.
"Those who came along had the opportunity to visit four stations for prayer – 'Our Local Churches', 'Our Local Community', 'Our National Church', and 'Our World'.
"After visiting the prayer stations everyone had the opportunity to visit the cafe at Ferryhill Church where some interesting conversations were shared."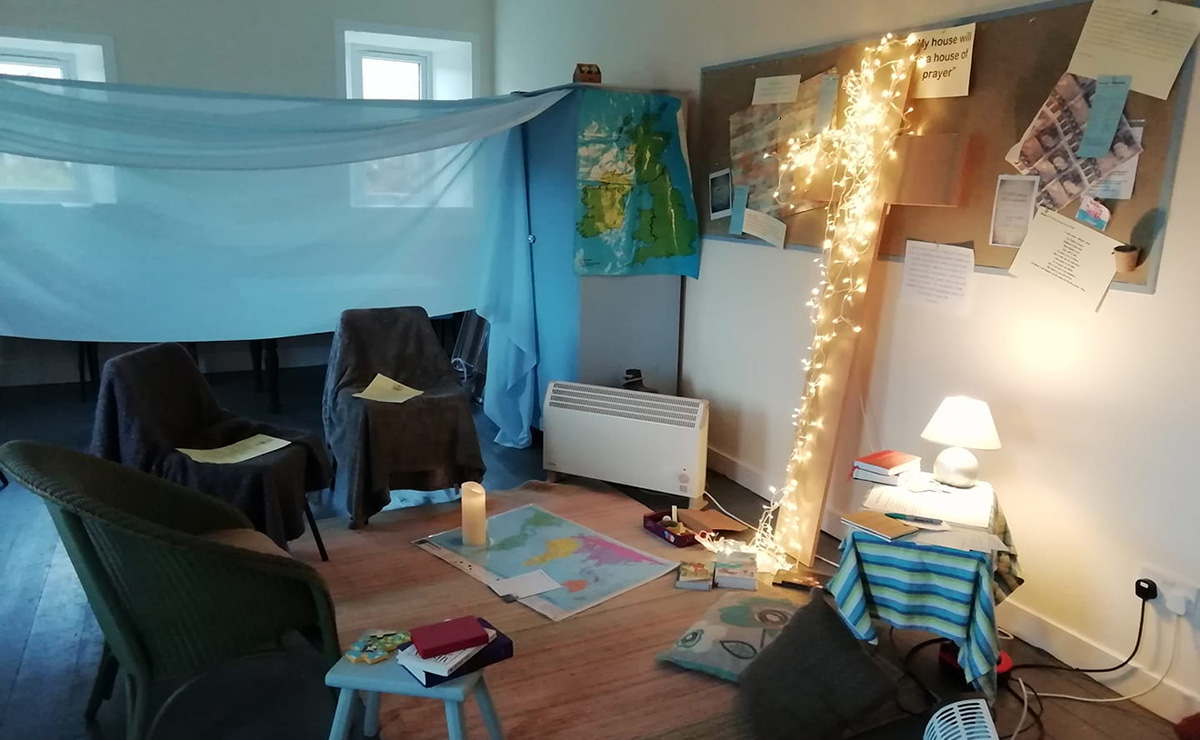 Mary Thomson, a prayer co-ordinator at St Oran's Church, Connel, helped to plan an event for the National Day of Prayer at her church.
"We considered it a great success and hope to participate again another time," Mary said.
"We had about 20 people from our congregation and community drop in, some coming from our monthly soup lunch event being held in the church hall along the road.
"In addition, some members who were unable to come on the Saturday took time to look at the prayer stations on the Sunday after worship.
"We were very pleased to hear that the people on duty at the soup lunch prayed for us before they opened the doors to start serving using one of the prayers we used in the prayer drop in.
"We are a small community and in a vacancy but two of the ministers who do pulpit supply for us came along on Saturday and our interim moderator visited on the Sunday afternoon.
"We've had positive feedback from them as to our efforts."
There's still time to use our resources
Don't forget - there is still time to view and download the prayer resources available on the Together We Pray pages.
These resources can also be used for praying individually, with family or in a small group, with a friend, in a pastoral care situation, or in a meeting.
The resources include:
If you have any enquiries about the prayer resources or news to share from your prayer events, please email togetherwepray@churchofscotland.org.uk.