50 years of changing lives one stamp at a time
From helping the elderly in Bangladesh to funding mosquito nets in Kenya, the Church of Scotland's World Mission Stamp Appeal has supported life-changing projects around the world for 50 years.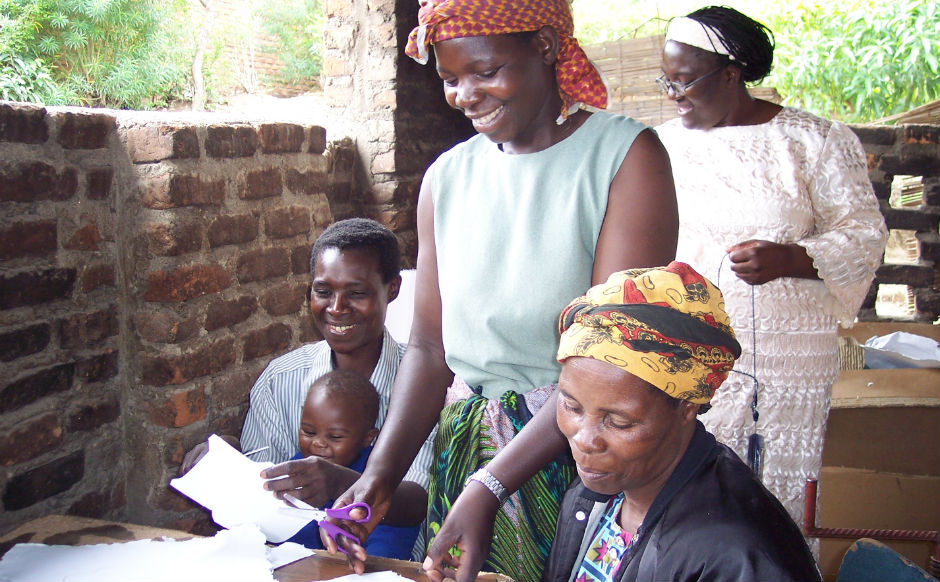 Since 1969 church members across the country and beyond have donated tens of thousands of stamps to raise funds for different overseas causes annually.
One person who has been critical to the success of the scheme is volunteer and stamp expert Keith Scott, who for all of these 50 years has painstakingly gone through each donation.
Mr Scott, who is 73 and based in North Lanarkshire, said: "I think I've received about 1,000 bin bags of stamps over the last five years alone."
"I love it - and I love the people I deal with at the Church Offices."
"I don't know why I enjoy stamps so much - I can't explain it. I packed in being a director of a company to do stamp collecting."
Mr Scott, who currently has no plans to retire from the role, says that "without a doubt" he's proud to have helped people around the world.
To mark 50 years of the appeal, church members are being asked to donate a stamp for every year that the campaign has run.
They can even save them in a post van collection box which is downloadable from the website.
The money that is raised in 2019 will support the Chigodi Women Centre in Blantyre, which is also celebrating 50 years of providing vitals skills and training to women in Malawi.
With £1000 raised in the first quarter of this year, Mr Scott believes it will be "the best one yet".
In 2018 the stamp appeal contributed £2433 for day care centres run by the Reformed Church in Transcarpathia, Ukraine which provide support for children and young people with disabilities.
Other previous projects include books for the library at the Giffen Institute of Theology in South Sudan and a refuge for women experiencing domestic abuse in Milotopos, Greece.
Carol Finlay, Twinning and Local Development Secretary for the World Mission Council, said: "We would like to thank everyone in congregations throughout Scotland and beyond who cares enough to take time to save old stamps and send them to us.
"This means that we can support projects in Partner Churches around the world which may not otherwise be supported.
"Do not throw out your empty envelopes, take a minute to tear of the stamps - by doing so you can help to transform lives."
The report of the World Mission Council will take place on Tuesday afternoon at the General Assembly.