A prayer in challenging times - Jo Love
Published on 11 April 2019
Over the coming weeks, as the UK faces huge changes in our relationships with the EU and as Rt Rev Susan Brown, the Moderator of the General Assembly of the Church of Scotland, invites congregations across Scotland to do all we can to demonstrate care and hospitality, we will be providing a prayer each week that we hope might be useful in personal devotions and public worship. Please feel free to change and adapt these prayers to suit your own context.
This week our prayer comes from Jo Love, a Church of Scotland Deacon, Mission and Discipleship Council member and resource worker of the Iona Community and Wild Goose Resource Group.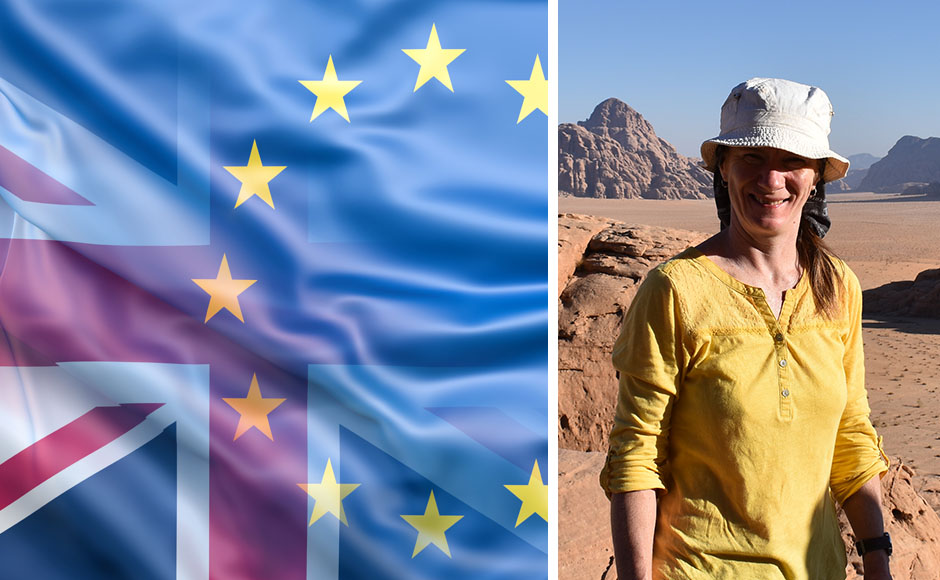 It was sunset when they came to Gibeah… they sat down in the city square, but no one offered to take them home for the night.
An old man came by and asked, "Where do you come from? Where are you going?"
"We have been in Bethlehem, and are on our way home... no one will put us up for the night…"
"You are welcome in my home! I'll take care of you."
So the old man took them home with him… His guests washed their feet and had a meal.
(from Judges 19:15-21)
Dear God,
we greet another day of these strange times.~
Like sitting in a city square at twilight,
at the mercy of unknown faces
making choices beyond our control,
we wonder what will come –
abandonment or care?
Isolation or generosity?
God, we ask for courage in this uncharted territory,
where language and motive and intention
are not fully understood.
You are God-with-us,
so we ask – is it safe to let down our guard?
You are God-with-us,
so we ask – is it wise to stay on our guard?
Like serpents and doves,
we are fearful and trusting,
savvy and innocent,
living in the presence of our own discomfort,
bearing with fracture and frustration.
We did not choose this turmoil.
We do not welcome this crisis.
God, how we hunger and thirst
for a spacious, welcoming existence,
for kindness in politics and co-operation in neighbourhoods,
that our everyday encounters will be with smiles and not stares.
Keep us hopeful in our efforts
to transform strangeness into belonging,
and Your world into an ever more hospitable place.
In Jesus' name we pray,
Amen