A prayer in challenging times — Rt Rev Susan Brown
Published on 28 March 2019
During this time of uncertainty, as the UK faces huge changes in our relationship with the EU, Rt Rev Susan Brown, the Moderator of the General Assembly of the Church of Scotland, has invited congregations to do all we can to demonstrate care and hospitality.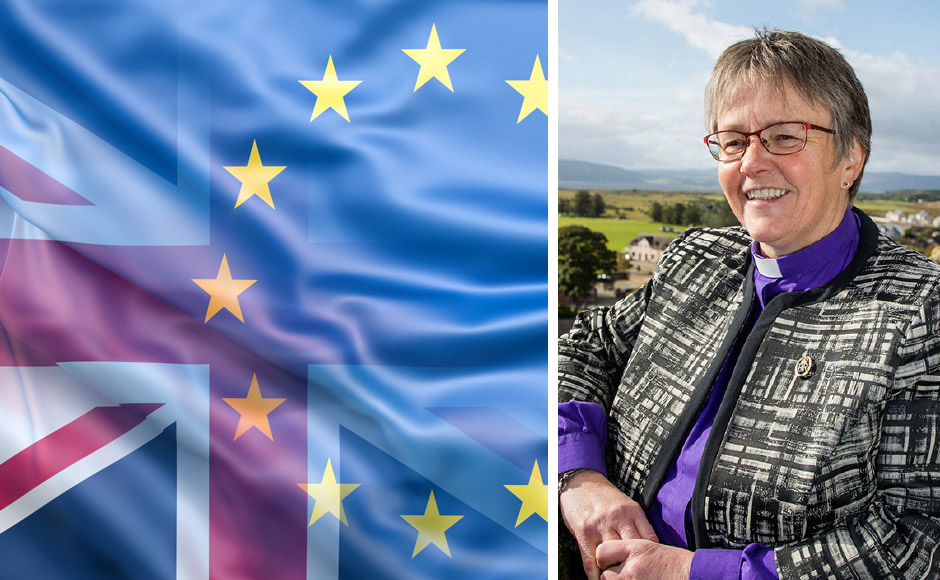 Over the coming weeks we will be providing prayers that we hope might be useful in personal devotions and public worship. Please feel free to change and adapt these prayers to suit your own context. This week the Moderator herself has prepared our prayer.
There is a time for everything, and a season for every activity under the heavens." Ecclesiastes 3:1
"For I know the plans I have for you," declares the Lord, "plans to prosper you and not to harm you, plans to give you hope and a future. Then you will call on me and come and pray to me, and I will listen to you. You will seek me and find me when you seek me with all your heart." Jeremiah 29:11-13
The date has arrived
and it will pass.
My times are in thy hand
Like waiting for test results
it is unsettling,
worrying.
To live not knowing,
in a state
of limbo.
My times are in thy hand
What we want
is to know what lies ahead.
What we want
is to be able to begin
to face the consequences.
God of All,
when we worry,
remind us it adds nothing to our height.
When we feel paralysed
by not knowing,
remind us that You
are the God
of all possibilities.
Then turn our eyes
to look beyond 'us'
to a world in which Your love
transcends
every border and barrier
to carry all humanity in Your heart.
Encourage us to discover
that in every place,
in everyone,
in everything,
in every corner of Your creation,
You are.
For our times are in Thy hand
In the name of Jesus Christ.
Amen