Belhelvie Church gets back to nature
Published on 21 March 2019
A country church in Aberdeenshire is pioneering a scheme that links congregations with conservation groups to manage their grounds for wildlife.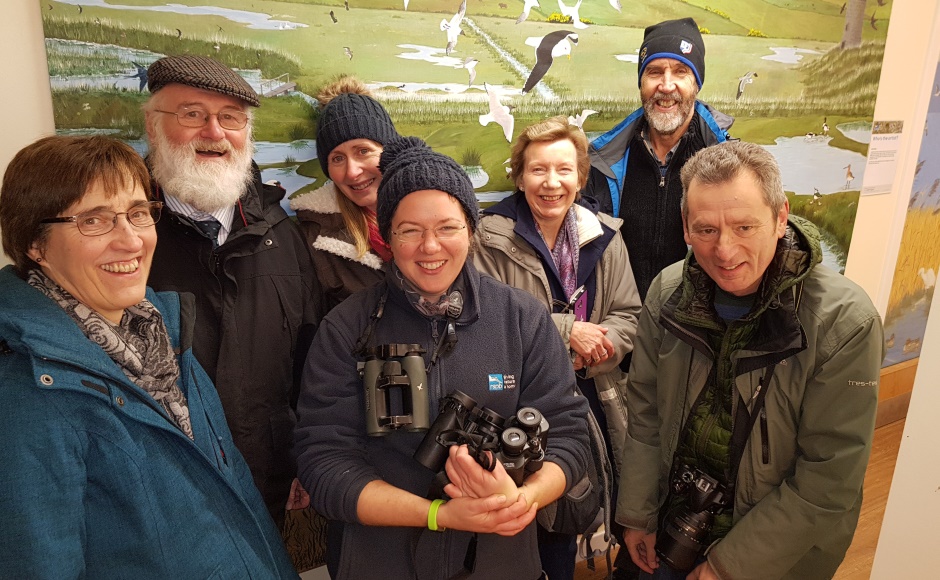 Belhelvie Church, around nine miles north of Aberdeen, is one of the first churches to pilot Faith Action for Nature, a project aimed at encouraging churches in Scotland to engage with the natural world.
Over the last year, the eco-congregation has worked in partnership with the RSPB to assess how the church can improve the surrounding habitat for birds and other wildlife and to find out more about nature.
Church-member Caroline Daniel said that in addition to the environmental benefit there's been a positive impact on the church community.
"It's brought folk together - people who might not otherwise have much in common", she said.
"The important thing has been getting the contact at RSPB."
Since the start, RSPB warden Lorna Dow has worked alongside the congregation to provide advice and to get people engaged.
"Lorna very kindly came and did a survey of the church buildings and ground with interested people and the minister", Ms Daniel explained.
Faith Action for Nature was Launched in Spring 2018 as a partnership between RSPB Scotland, Eco Congregation Scotland, the Church of Scotland, and the Scottish Episcopal Church.
The pilot programme has looked at how churches and conservation groups can work together.
For Mrs Daniel, a highlight has been a guided trip to a bird reserve with Lorna Dow.
"We had a visit to Loch of Strathbeg hoping to see the geese coming in.
"We'd been in the hide then when we went back to the visitor centre there was a fantastic display from whooper swans coming in to land on the Loch."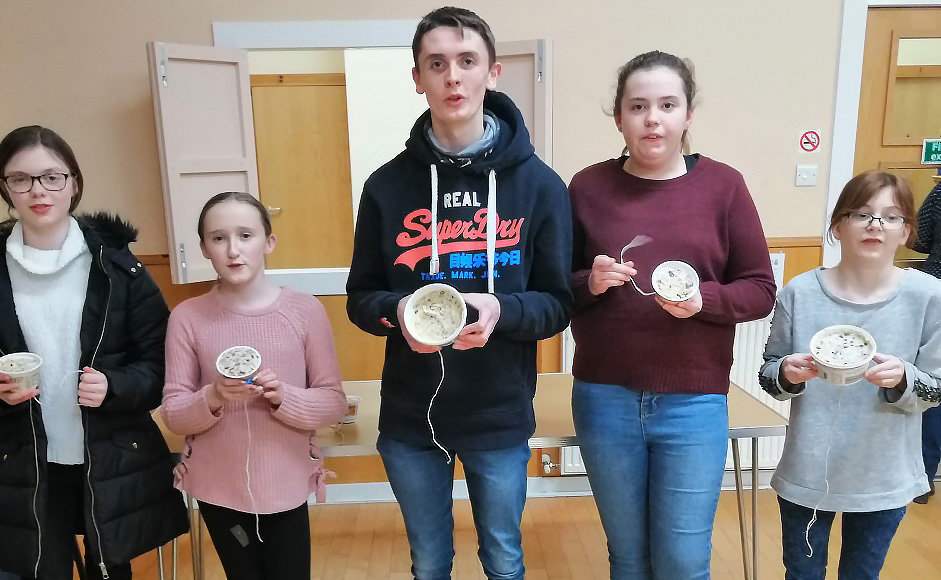 There have also been engaging ways for young people to take part, such as building bird-feeders.
"Our kids' club has done activities suggested by the RSPB", she said.
"As part of the Faith Action for Nature you get suggestions of activities for church and in people's own homes.
"There's so many ideas in the resource pack. "
With plans underway for another trip to the nature reserve, and a session learning to build bird boxes, Ms Daniel is enthusiastic about continuing the project.
"I would strongly encourage folk to get involved with Faith Action for Nature," she said.
Find out more on the Eco Congregation Scotland website.
Eco Congregation Scotland annual general meeting
Church members are invited to attend the annual general meeting of Eco Congregation Scotland on Saturday 30 May in Dundee.
Key note speakers:
Professor Jim Skea is chair of Scotland's Just Transition Commission, a leading expert on energy and climate change and co-chair of Working Group III of the Intergovernmental Panel on Climate Change (IPCC)
Neil Kermode is the managing director of the European Marine Energy Centre (EMEC) responsible for the deployment of pioneering marine technology in Orkney