Bo'ness school presented with this year's Moderator's Prize
A 'Café Connect' partnership between Bo'ness Old Kirk and Deanburn Primary School near Falkirk has been presented with this year's Moderator's Prize by Rt Rev Colin Sinclair.
The Café Connect partnership between the local church and school brings children with additional support needs together with older local people to run a café and become more involved with the life of the local community.
Rev Amanda MacQuarrie, the minister of Bo'ness Old Kirk, is Deanburn Primary School's school chaplain.
As part of her role at the school, she worked with teachers to set up the church group where children with a range of additional support needs could go to learn some vital life skills and practice their social skills.
"As there wasn't already a group we felt was suitable we set about creating one, and Café Connect was born," Amanda said.
"Originally, as a pilot, we met fortnightly and the P1-4 children, their teacher and two classroom assistants came down to the church hall in the church minibus and they ran a café.
"The pilot, which ran until the end of the summer term last year, was so successful and made such an impact on those attending that the school asked if we would be willing to continue weekly so that the P4-7 enhanced provision class might benefit too.
"Since it had become such a hit, we didn't have to think twice."
Friendships forged across generations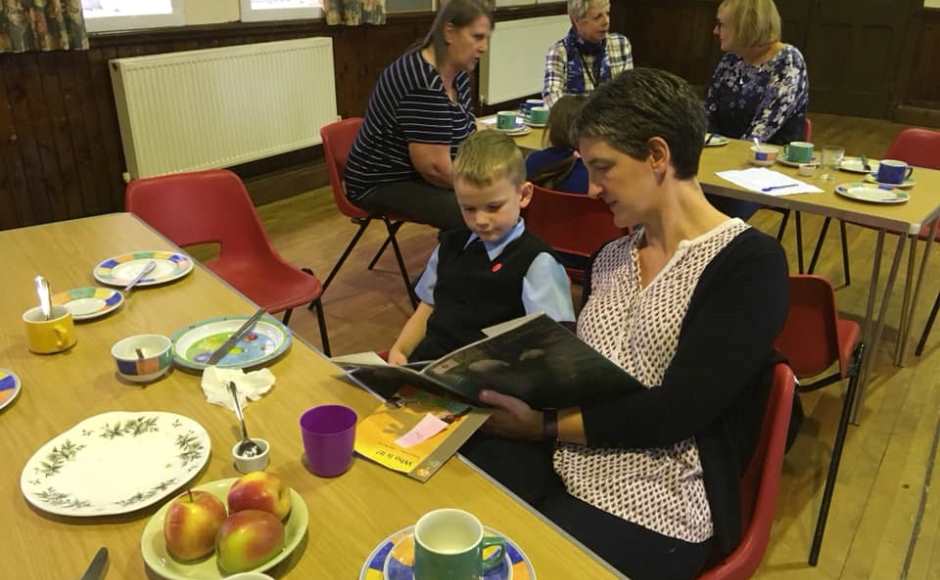 Café Connect still runs on the same format developed in the pilot, whereby the children help the teaching staff set up and run their own café once a week, which also welcomes older adults in the local community.
"The café is enabling us to show our community that we really care, sharing God's love with them in a tangible way and building upon the relationship between church and school," Amanda continued.
"Before we all sit down to have some snacks together, the children share something they've been learning at school with the adults, maybe teaching us a song… Baby Shark was a recent favourite.
"After snacks, we usually do some activities – jigsaws, artwork and board games. These support the children in their learning and are great fun for the adults too."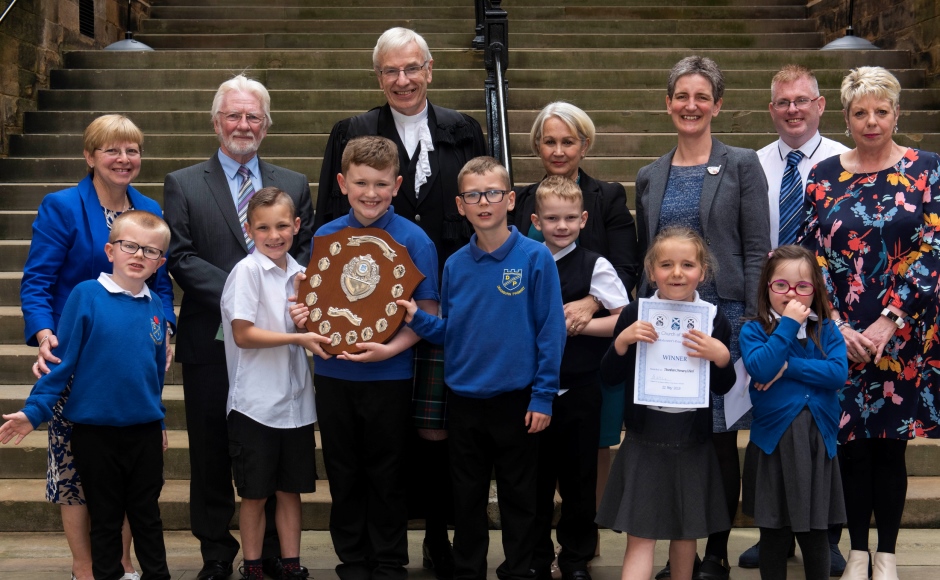 The group has also been able to visit a pantomime, go carol singing in the local Tesco, hold a Christmas party and a Burn's supper.
"The children sang some Scottish songs for us, we all danced the Gay Gordon's and had great fun as the adults taught the children the Dashing White Sergeant.
"It was a special moment as all – young and old – joined hands in the circle at the end of our time together to sing Auld Lang Syne.
"There are definitely friendships being forged across generations.
"The feedback from school and parents has been amazing, and they are already seeing differences in the children and from the adults – many of whom come because of isolation, bereavement or illness, and who find company and friendship. And that's what Café Connect is all about."
The winning partnership received a Moderator's Medal, a certificate and a cheque for £500.
Amanda and her church family are "delighted" to receive the prize, saying, "It has been an absolute privilege and honour to work together with the school on this project.
"For all who come along it seems to be a highlight in their week, and for me - it's humbling to see the joy on the faces of both the children and the adults who come together each week, genuine delight at being in one another's company.
"I don't need to look far to see where God is at work in our community and I'm excited to see how this grows."
Opening new doors and building new relationships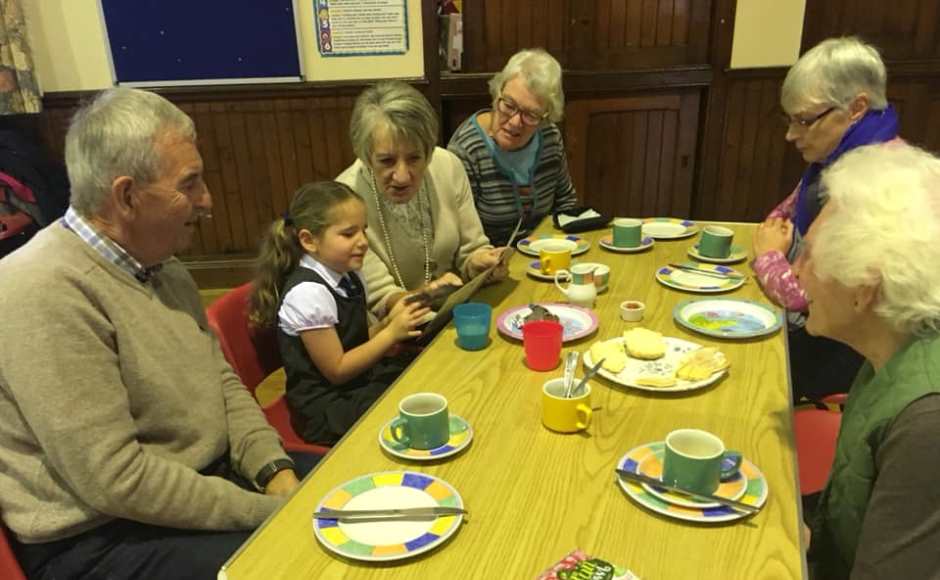 Regular café-goers have been encouraged, through their new friendships, to attend church social events and worship, and one of the children has tried Messy Church with her family.
The head teacher at Deanburn Primary School, Lois Cassidy, said:
"I am absolutely delighted that Café Connect has won the Moderator's Prize this year and am pleased that this small project has been recognised as having a great impact for both the school and church communities.
"Our children have grown in confidence and have built really positive relationships with their friends at Café Connect.
"They are learning about the importance of sharing and caring for each other and how to be respectful as they work together and engage with older people.
"This, in turn, impacts on their abilities to build positive relationships within school. Children are more aware of how to develop friendships and play cooperatively together.
"Café Connect is a joyful thing and we are all very proud of it."
Encouraging young people to think about spirituality, faith and belief
The Moderator's Prize is a competition open to schools and churches in Scotland to encourage young people to think about spirituality, faith and belief.
The partnership can be with either a primary or secondary school and the local church. We particularly like to see examples of where churches in Scotland are making a practical difference in their local school community.
Applications for next year's prize will open in early 2020.