Christian Aid Scotland welcomes supporters to The Gatherings
Published on 25 January 2019
Christian Aid Scotland is holding a series of events across Scotland called The Gatherings and are inviting supporters to join them, to learn more about the work of Christian Aid and to be inspired to give, act and pray throughout 2019.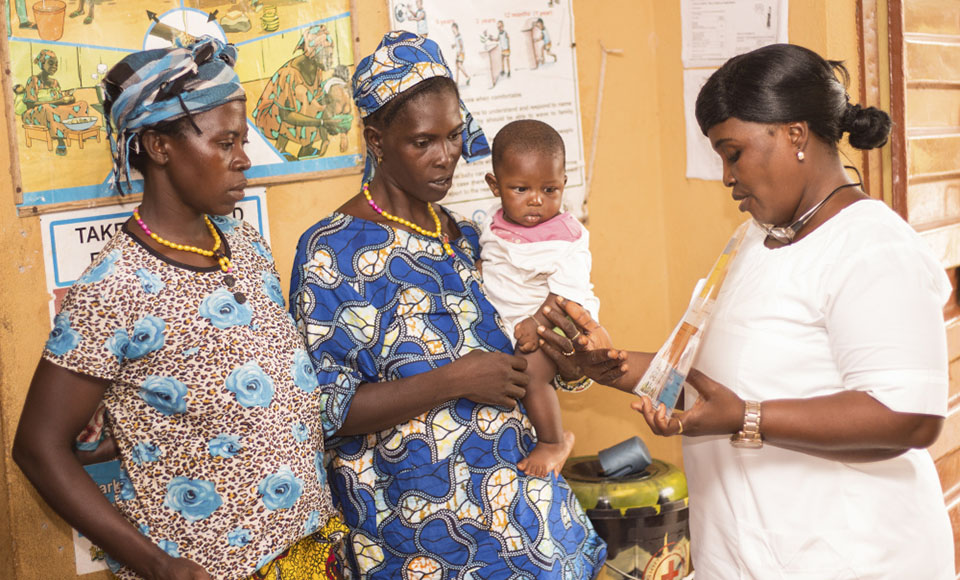 Supporters will be able to find out more about the campaigning work of Christian Aid - especially in relation to climate change. They will also be able to learn more about various projects around the world and how the money raised is spent.
This year, Christian Aid Week will be highlighting the work being undertaken in Sierra Leone to cut maternal deaths and improve the lives of mothers and babies. Jeanne Kamara, Christian Aid's country manager in Sierra Leone, will not only be talking about these projects but also giving an insight into the work her team did to help combat the deadly Ebola epidemic of 2014.
Val Brown, church and community manager, said: "We are thrilled that Jeanne will be with us to give us an insight into the breadth of the work that the team in Sierra Leone do, and of course to give us more information on the Christian Aid Week partner. The Gatherings have been designed this year so that supporters get more of a chance to chat to each other, share experiences and go away with new and exciting ways to support our work in 2019."
The Gatherings will be taking place:
Edinburgh: Tuesday 26 February, 10am, St John's Episcopal Church, Princes Street.
Aberdeen: Wednesday 27 February, 10am, Holburn West Church (CofS), 9 Ashley Park Drive.
Inverness: Thursday 28February, 10am, Inshes Church (CofS), Sir Walter Scott Drive.
Glasgow: Friday 1March, 10am, Wheatley House, 25 Cochrane Street.
Register for free for any of the events on the Christian Aid website.