Conference will support healthy relationships for young people
Published on 22 January 2019
A conference hosted by youth workers at St Paul's Church of Scotland in Provanmill, Glasgow, will highlight the impact of gender-based violence on young people and offer ideas on how to prevent it.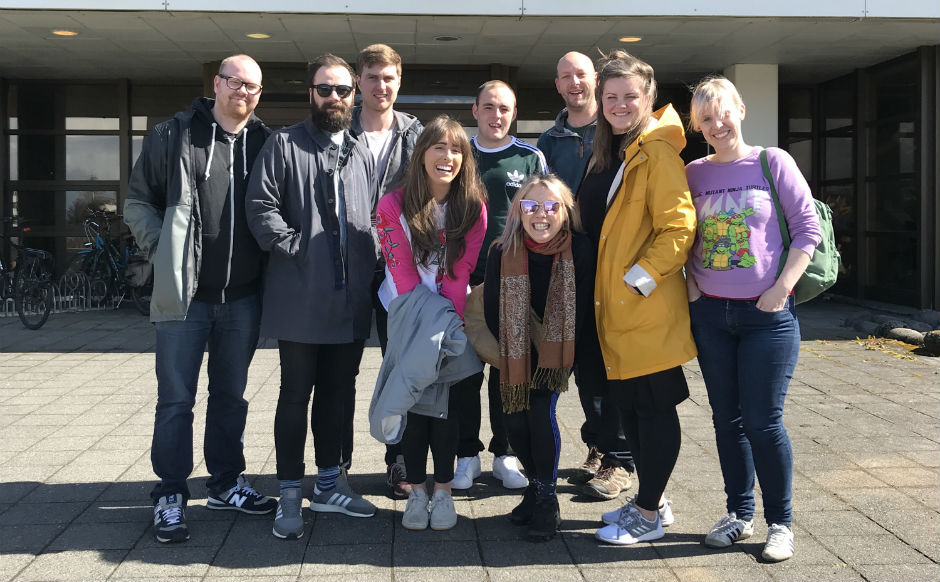 The #MeTae conference, to be held on Thursday 24 January, will bring together youth workers and young people challenging harmful behaviour in their communities.
The event will also include a look at the life of Scotland's national bard Robert Burns from the perspective of the #MeToo age.
Youth workers at St Pauls have teamed up with colleagues from Reykjavik in Iceland to look at how gender-based violence affects the two countries and what can be done to educate young people about it. Results from the year-long partnership will be presented as part of the day's findings.
Development officer and keynote speaker Linda Thompson of the Women's Support Project, will discuss how pornography, sexting and similar issues are affecting young people's relationships in our mobile phone age.
The afternoon of the conference will focus on the work which is already taking place in Scotland to prevent gender based violence and give youth organisations the chance to share what they are doing to promote healthy relationships with young people.
A series of short animations will also be premiered, designed to help those who work with young people start some difficult conversations.
Neil Young, Team Leader at St Paul's Youth Forum said: "As youth workers, we have a different relationship with young people than teachers or family members.
"We learned a great deal over the last year from experts in Scotland and Iceland.
"By showing how we put different elements of gender based violence work into practice we hope that others can learn from our journey to help young people they work with".
With Scotland's national poet Robert Burns being celebrated the next day across the country, the organisers also plan to take a critical look at Burn's treatment of the women in his life.
Michael Hail, who helped to organise the event said: "This event coincides with the Bards 260th Birthday and whilst we can celebrate his words, perhaps we should take this as a chance to consider his widely reported actions towards women."
Find out more about youth work at St Paul's.
To find out more about the Church of Scotland's work on violence against women, or for information on where you can seek help if you or someone you know is affected by this issue please visit the pages of Integrity, the Church of Scotland's Violence Against Women task group.