CrossReach honours staff during 150th celebration
Inspirational people from across the Church of Scotland's Social Care Council, CrossReach, were honoured last week during the annual employee awards ceremony.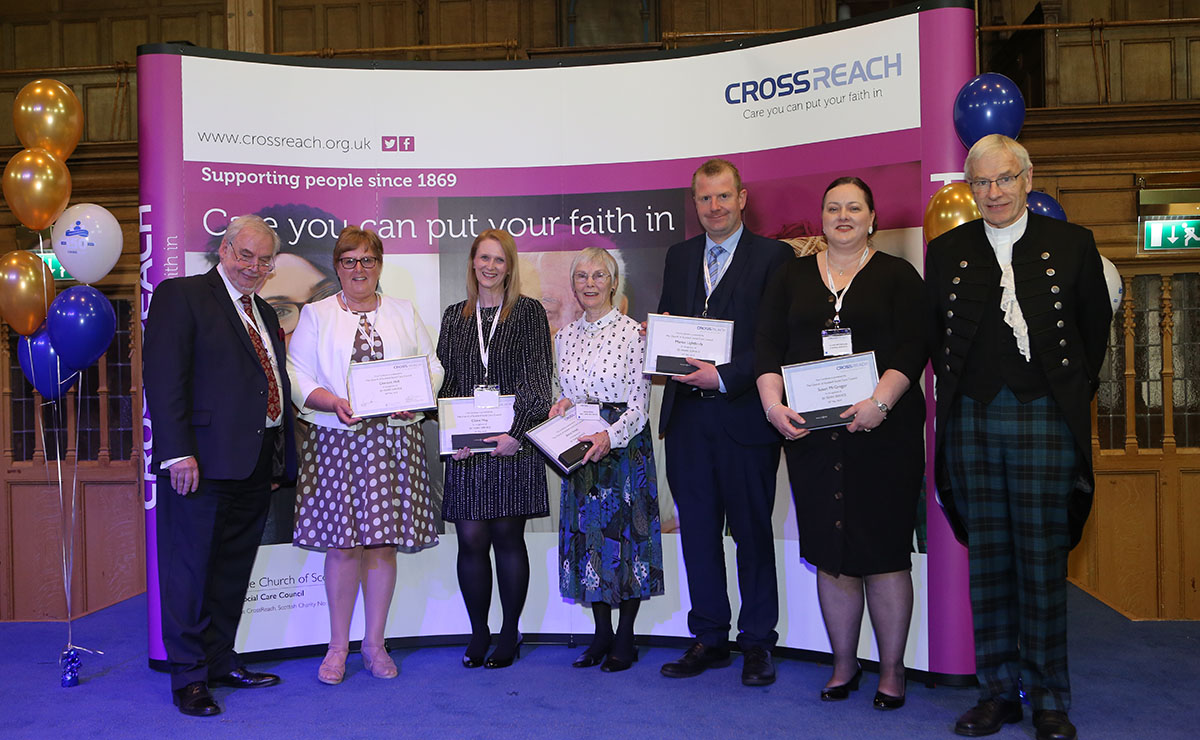 During the day, staff were honoured for their achievements, long service and learning at a joyful event that recognised the excellent work of CrossReach care staff.
Bill Steele, the Convener of the Social Care Council, and the Moderator of the General Assembly of the Church of Scotland, Rt Rev Colin Sinclair, took part in the event along with guest speakers and staff members.
Viv Dickenson, the Chief Executive Officer of CrossReach, said:
"The staff service of celebration and awards ceremony is always a fantastic opportunity to acknowledge the achievements of CrossReach staff over the previous year, both in terms of their professional learning but also in terms of their dedication to positively impacting on the lives of those who use the services.
"This year, over 70 members of staff achieved professional qualifications ranging from Professional Development Awards (PDA) for specific skills such as administration of medication right up to a Masters qualification in dementia studies. All of this learning takes place alongside doing the day job, and demonstrates a real commitment to the task.
"In addition to the professional learning awards, 21 long service certificates were awarded for staff serving 20 and 30 years respectively, and we presented awards to the six staff members graduating from our very first succession planning programme, which has been highly successful, and will help us to ensure we are investing in the leaders of the future.
"As part of our ongoing celebrations of 150 years of social caring across the Church of Scotland we took the opportunity to display four pieces of art created specifically for the occasion by the services.
"These will be turned into cards so that they can be shared as a thank you to all members of staff and volunteers currently working with CrossReach.
"We also paid tribute to those who support CrossReach in any way and who contribute to the incredible legacy left by The Church of Scotland in the field of social care.
"We offer our congratulations to the winners as we do to all of our finalists, each one of them making a significant impact in their own service area."
In his speech, Rt Rev Colin Sinclair thanked the CrossReach family for making "all the difference to put the bubbles back into the lives of the people we serve and support" and for all that they do in Jesus' Name.
Iona Colvin, the chief social work advisor to the Scottish Government, also commended what she described as an "impressive demonstration of commitment to training, learning and development".
Heart for Art dementia support service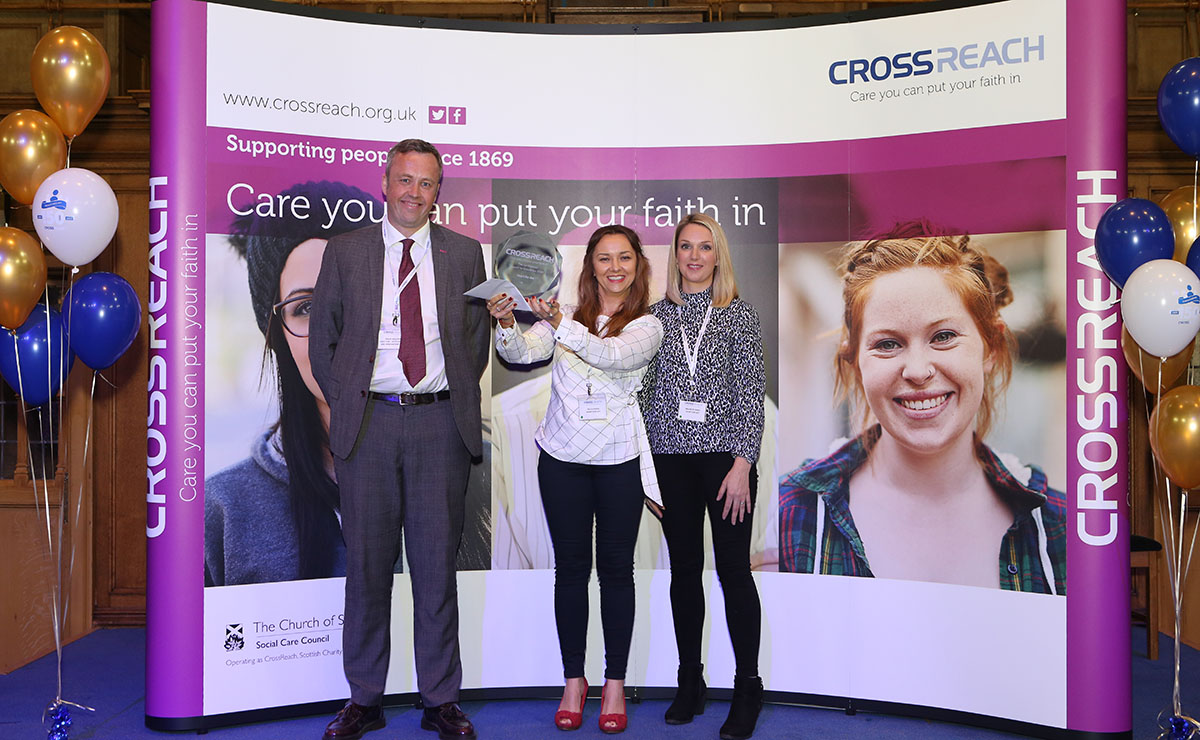 Winning the Award for Excellence, CrossReach's Heart for Art dementia support service marks its win during Alzheimer Scotland's Dementia Awareness Week (3-9 June).
The Heart for Art service operates in 10 locations thoughtout Scotland, providing an opportunity for people with dementia to express themselves through creative art.
Through their work, the team have exhibited the talents of people with dementia, provided training to congregations and volunteers, and raised awareness around dementia in society.
Over time, there has been an increase in churches not simply being seen as a Heart for Art venue, but becoming a place of support for carers and participants.
One carer who participated in Heart for Art commented that he feels happy to bring his wife to church on a Sunday as he knows the congregation support her regardless of what mood she is in.
Special recognition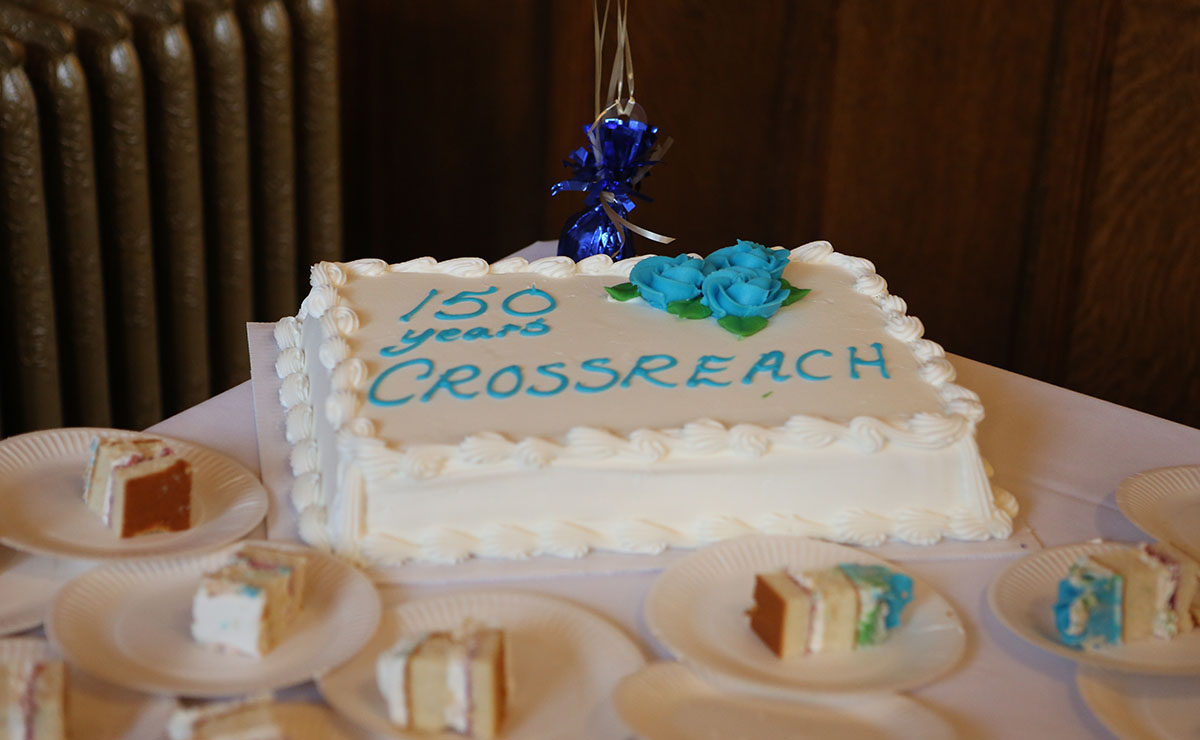 As part of the ceremony, four staff members were recognised for their work through the special category awards:
Lynsey Drummond - Volunteer of the Year
Kenneth Sinclair - Employee of the Year
The Heart for Art Team - Award for Excellence
Diane Fyfe - Adult Learner of the Year
This year, as CrossReach celebrates 150 years of social care, we will continue to share the broad range of work they are doing as one of Scotland's largest social care services.