Final Go For It projects announced
Published on 27 December 2019
The Kirk's Go For It Fund has announced 16 projects which will receive a combined total of £392,000 in the final round of grants.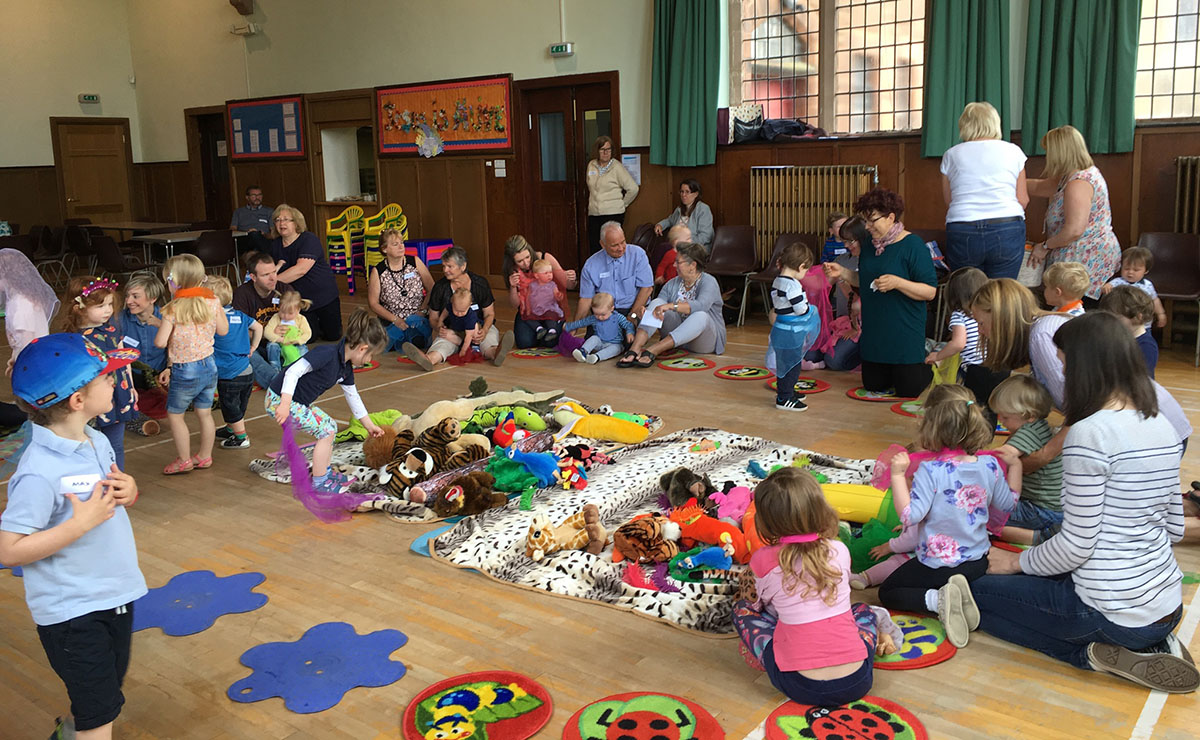 Next year, a new growth fund will be established to expand on the success of Go For It.
Rev Jane Howitt, who is the convener of the Go For It fund, said: "It is always exciting to see when a congregation's ideas and aspirations mature to the stage of becoming a fully-fledged project, ready to be funded.
"We are now looking forward to see how this round of main grant funding will be used to bring about change and transformation in their churches and communities.
"Supporting congregations to engage missionally with their communities is one of the strengths of the Go For It fund and we are glad that we have been able to be part of work happening up and down Scotland, in England and beyond."
Eight projects have been awarded main grants, including Linlithgow Young People's Project (LYPP), a youth initiative supporting young people's development.
Following on from previous pilot and step grants, Cathcart Youth Ministry - The Vibe will also receive a main grant to support their work delivering skills workshops and helping build faith through activities for children and young people.
The Wynd Centre in Paisley will use its main grant to fund a counselling service for children.
Another initiative that has been awarded a main grant is the Phoenix Youth Project, a partnership between Kinnoull Parish Church and Perth YMCA, which provides a weekly youth club and intergenerational activities, as well as events encouraging young people and their parents to engage with the church.
Inverness Foodstuff at Nessbank Church runs a café for those experiencing homelessness, food poverty and isolation. The project will also receive a main grant from Go For It.
Polwarth Parish Church has gained a main grant to support All Aboard - Navigating Life Together, where they will use a canal boat for outreach in the community including support work with disadvantaged children.
A main grant was also awarded to St Paul's Church in Glasgow for Faith Through Art, which allows young people to explore Christian faith in a creative way.
The final successful applicant for the main grant award is St Christopher's Priesthill and Nitshill Community Children and Family Engagement Project, a partnership between the church and local groups to support families.
Projects which have previously received Go For It funding and have now been awarded continuation grants includes the following:
Hear for You (SCIO) Supported by St Nicholas Parish Church, Lanark
Banff Parish Church - Church and Family Worker
Cults Parish Church - Christian and Community Outreach Project
Murrayfield Parish Church - Family Space @ Murrayfield
Edinburgh Street Pastors
The Gate - Alloa (Alloa Ludgate Church)
Inverness Hilton Family Support - Hilton Parish Church
St George's Tron - Gospel Soapbox