First minister praises the Kirk for "enormous and highly valued contribution"
First minister Nicola Sturgeon has praised the Kirk for the "enormous and highly valued contribution" made across Scotland and beyond.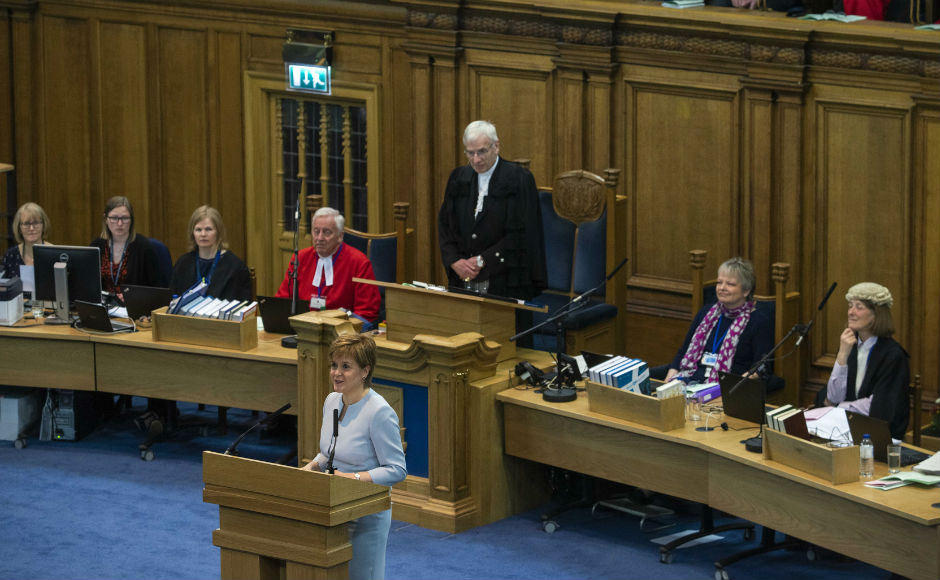 Her comments came as she addressed the General Assembly of the Church of Scotland, which she described as a "deep honour."
Ms Sturgeon said: "Thank you for the enormous and highly valued contribution that the Church of Scotland makes to communities across our country, and indeed around the world.
"Everyone in Scotland - Christians, and those of other faiths and none - benefits from the work that you do."
During the speech, she highlighted the Church of Scotland's "investment in young people, social security and gender justice work" and "invaluable support for and encouragement of interfaith co-operation."
The work of the World Mission Council was also singled out for building bridges with communities around the globe.
Ms Sturgeon spoke of the continuing role the Church of Scotland has "at the centre" of Scottish public life.
"We appreciate your role even when - or perhaps particularly when - you are saying things that are uncomfortable for governments to hear", she said.
The important role of the Kirk during the 2014 independence referendum was noted for helping to encourage dialogue from different views in a "respectful and constructive way".
In addition, she highlighted the "major debt" the Scottish Parliament owes to the Church of Scotland for having backed its creation at the 1989 General Assembly.
The timing of the speech was 20 years to the day since Ms Sturgeon made her first speech to the Scottish Parliament.
Ms Sturgeon also thanked Very Rev Susan Brown for fulfilling her duties "with style, humour, humility, compassion and distinction" during her year as Moderator.
In the closing remarks, Ms Sturgeon said: "I wish this Assembly well as you continue your deliberations.
"I wish you well, Moderator, for the rest of your year in office.
"I wish the Church of Scotland well, as you continue to play a central, vital and highly valued role in Scotland's national life, for many years and generations to come."
Rt Rev Colin Sinclair, Moderator of the General Assembly of the Church of Scotland, thanked Ms Sturgeon for coming, saying "we want assure you and your colleagues of our prayers and good wishes."