Former Moderator awarded honorary doctorate
Very Rev Susan Brown has been awarded with an honorary doctorate by the University of the Highlands and Islands as part of their annual graduation ceremony.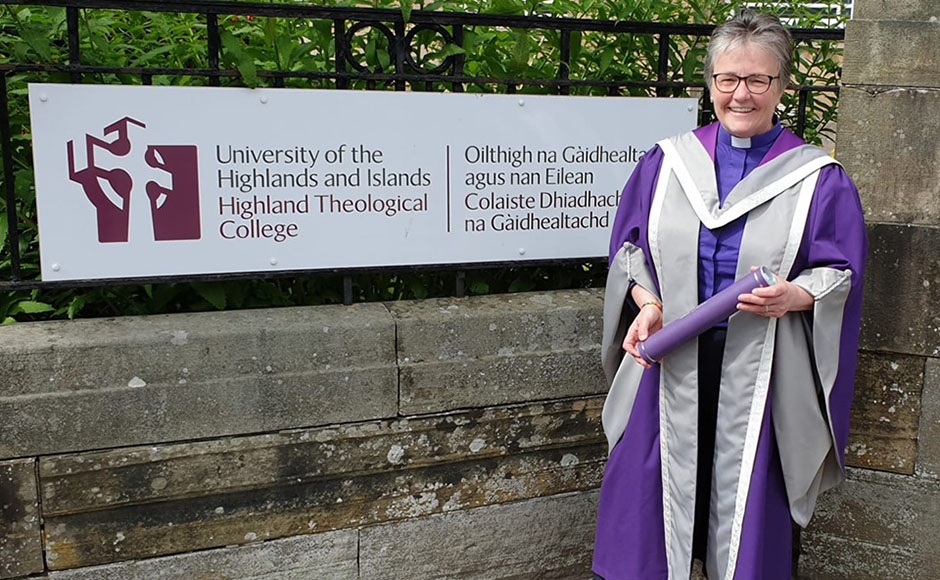 The honorary awards recognise those who have made outstanding achievements in their field; for the contribution they have made to the life of the Highlands and Islands or society at large; or for their service to the university.
The former Moderator was chosen for her contribution to the Church and to the communities of the Highlands and Islands.
'Helping and inspiring all those who she meets'
On receiving the honour on Tuesday 2 July at the graduation ceremony in Dingwall, Mrs Brown remarked:
"I feel deeply touched that the University of the Highlands and Islands has invited me to accept this honour.
"In this last year as I have travelled around Scotland and beyond, I have tried to talk of all the Highlands has to offer and that includes the opportunity to grow in learning. I am so humbled and grateful to the university."
Susan was presented with her honorary doctorate by the university's chief operating officer and secretary, Fiona Larg.
"I am delighted that the university has conferred an honorary doctorate to the Very Reverend Susan Brown," Fiona said.
"Her career has included many firsts and she is characterised by her sense of humour, approachability and her down to earth, practical ways of helping and inspiring all those who she meets."
'Distinguished achievements'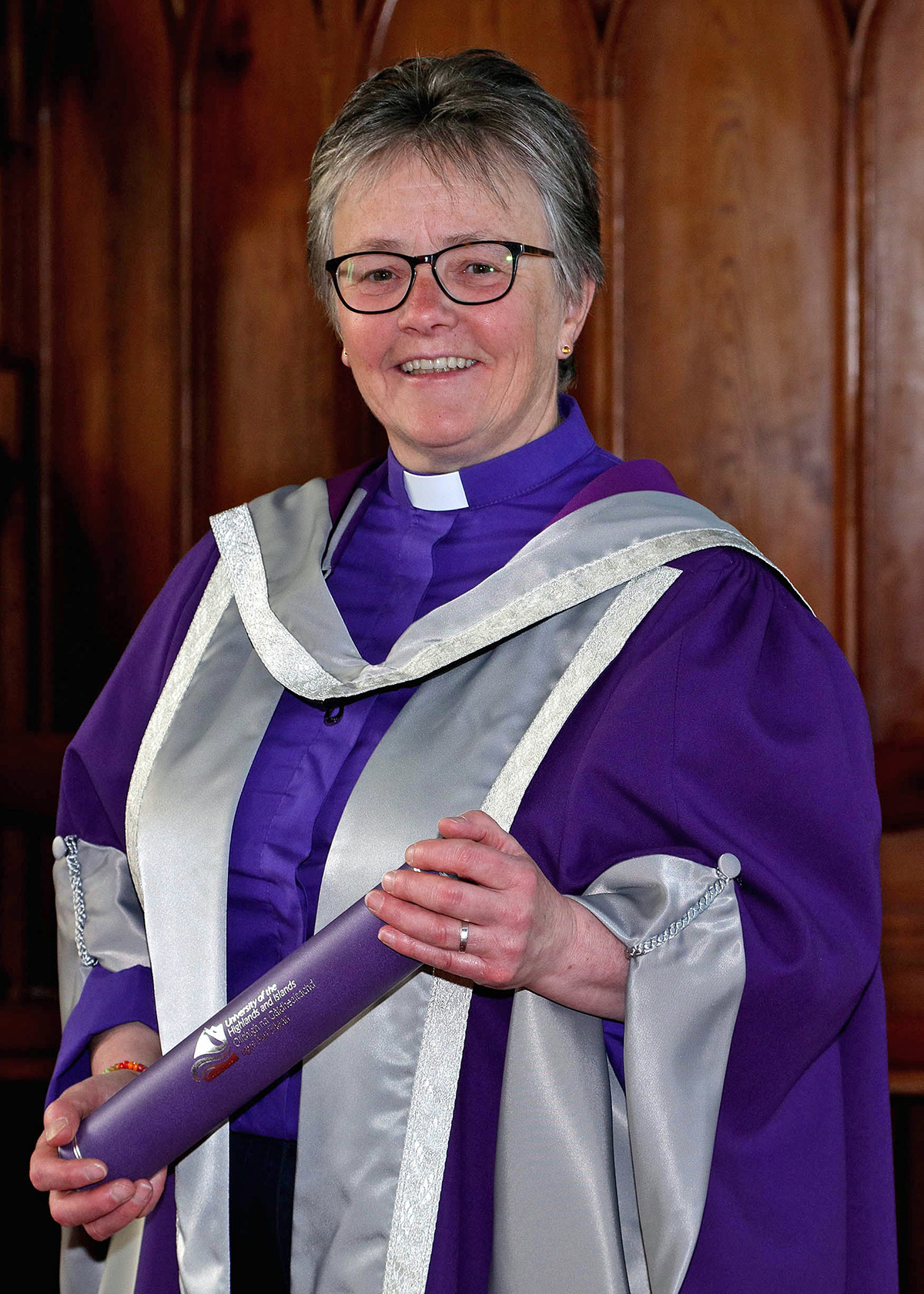 Mrs Brown has been a minister in the Highlands for over 30 years. Originally from Penicuik near Edinburgh, she moved to the Highlands in 1985 to serve at Killearnan Church on the Black Isle. After 13 years, she moved to Dornoch, where she became the first woman to take charge of a cathedral in the UK.
She was appointed as a Chaplain to the Queen in 2011 and completed a term as the Moderator of the Church of Scotland's General Assembly in May 2019. The post allowed her to meet people from across Scotland and to travel to Argentina, Uruguay, India and Pakistan to discuss issues including mental health, domestic abuse and interfaith relations.
Reverend Hector Morrison, Principal of Highland Theological College UHI, added:
"It's appropriate that Susan's local university should recognise and honour her distinguished achievements as well as her decades of service to her Highland parishioners in this way and we are delighted that our graduation provides the context of a 'community of faith and scholarship' in which the university can do that.
"It is particularly appropriate on a day in which we see so many of our graduates moving into ministry in a variety of denominations, not least in the Church of Scotland."
Highland Theological College UHI, established 25 years ago, trains students for Christian work, including pastoral ministry, across a variety of denominations. Within the Church of Scotland, the college has become the foremost academic training provider, being responsible for training more Church of Scotland ministers than other Scottish universities.