Fresh plea for 'moral courage' to save orphan from deportation
Published on 14 June 2019
Home Secretary Sajid Javid has been urged to show "moral courage" and give an orphan boy permanent residency in the UK.
Giorgi Kakava, 11, starts high school in August but could be deported to a country utterly foreign to him in eight months.
The fresh call was issued by Church of Scotland minister, Rev Brian Casey, who said he hoped that Mr Javid, who hopes to become the next Prime Minister, would look to his own family background as a moral compass and act with compassion and common sense.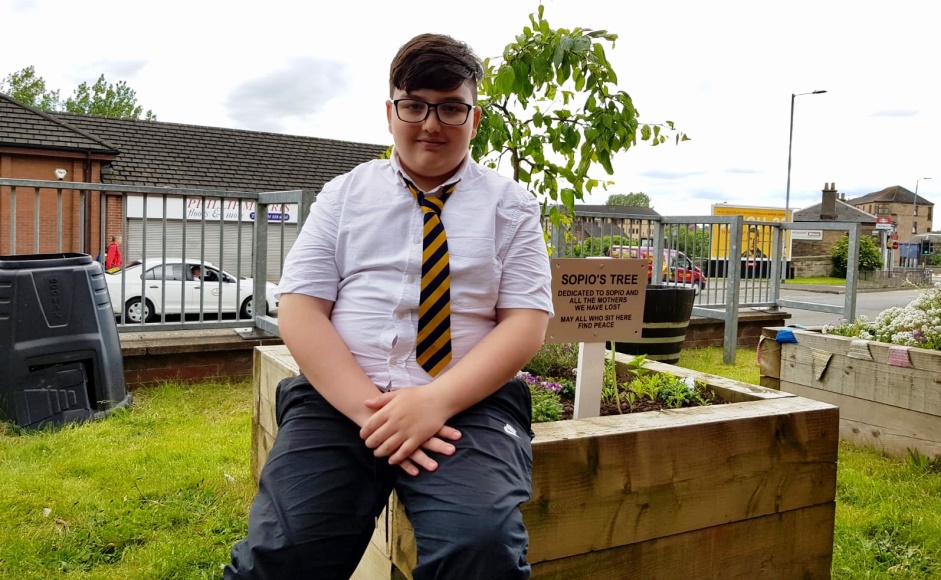 The minister said he had been encouraged by the fact that the MP has made it clear during the Conservative Party leadership contest that he was in favour of a "sensible, flexible attitude" to immigration.
The Home Secretary, a high flying banker before entering politics, has made great play of the fact that he is the son of Pakistani immigrants to show that he is different to other candidates with something new to offer.
'I am a Scottish boy'
Giorgi has lived in Glasgow since he was three-years-old and has no memory of his birth country of Georgia, which was part of the Soviet Union.
His mother Sopio Baikhadze fled to the city because she feared that gangsters whom her late husband owed a debt to would either kill her son or traffick him.
The 35-year-old was awaiting the outcome of an appeal for asylum when she passed away in February, 2018.
It was her dying wish that her son remained in Glasgow and continued to grow up a "Scottish boy".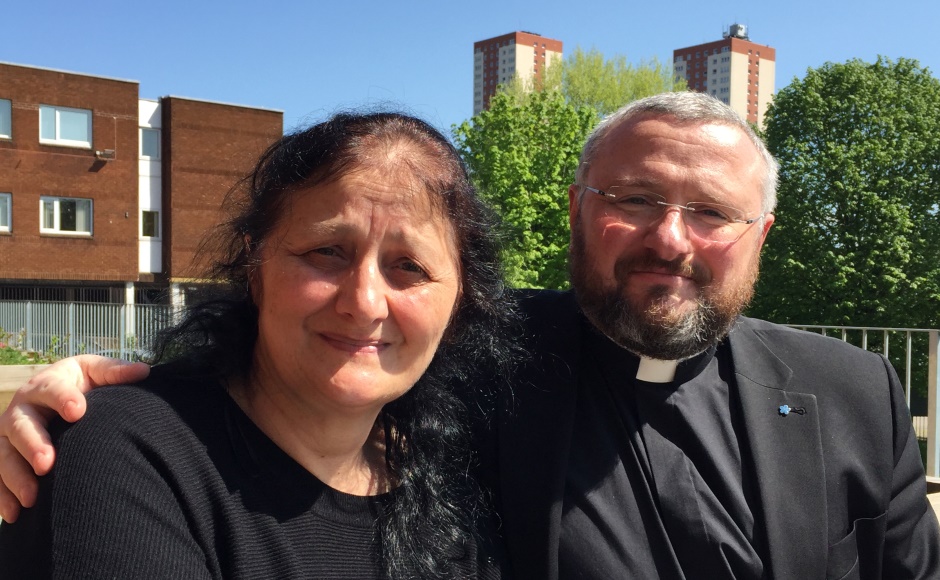 Giorgi, who speaks with a Glaswegian accent, lives with his grandmother, Ketino Baikhadze.
Last July, following a campaign that attracted UK-wide attention and the backing of more than 90,000 people who signed an online petition, they were both granted temporary leave to remain in the UK for 30 months.
Giorgi has permission to stay in the UK until February 2020 and Mrs Baikhadze, a Georgian national, until December of that year.
Mr Casey, minister of Springburn Parish Church in Glasgow, has written to the Home Secretary to urge him to show mercy to the pair who are living day by day under a dark cloud of uncertainty.
Moral courage
In an direct appeal to Mr Javid, he said: "The UK is renowned as a land of welcome and opportunity – a fact not lost on you as the son of an immigrant who came to this country and worked every hour he could to ensure that his children had the best.
"Your rise to the top of UK politics speaks volumes about the future immigration aspirations of the UK in seeking talented immigrants from non-EU countries.
"Georgia is one of those countries and I can assure you that Ketino is a hardworking and proud woman, a quality I admire greatly and one which has clearly been imbued in Giorgi.
"I would respectfully ask that you show the moral courage of leadership and urgently review this case and grant Giorgi and his grandmother permanent leave to remain in the UK."
Mr Casey said it was in the Home Secretary's gift to remove doubt from their lives.
"In a year when this amazing boy starts high school, please show the public that you are as committed as your father was to see that those who come from humble beginnings can reach the pinnacle of their potential," he added.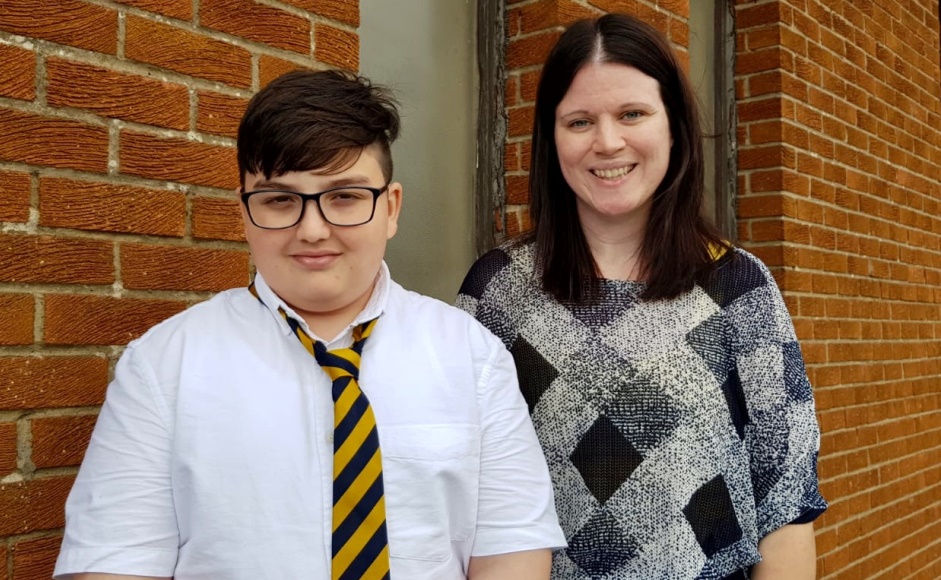 Tracy Kirk, a children's rights expert and law academic at Glasgow Caledonian University, met Giorgi and his grandmother earlier this week.
She said his rights as a child were being breached and deporting a grieving boy to a country he does not know is "clearly" not in his best interests.
Safe and loved
Ms Kirk said the UK has ratified the UN Convention on the Rights of the Child but is actively ignoring it.
"The Home Office seems to show an utter disregard for children's rights at every stage of their asylum and immigration processes," she added.
Ms Kirk said meeting Giorgi and his grandmother at Springburn Parish Church was an "extremely powerful" experience.
"Put bluntly, the temporary reprieves which the Home Office seems to live by – delaying a decision on asylum by one year and then another and another is not children's rights compliant.
"It is leading to children living in fear as to what will happen to them."
Ms Kirk said all children should feel safe and loved.
"But the Home Office procedures are leading to children feeling scared, anxious and uncertain," she added.
"We cannot allow this to continue."
Persecution
Mr Casey's intervention comes as faith groups, including Scottish Faiths Action for Refugees, prepare to meet the Home Secretary in London next week for a round table meeting.
They will explore how government and faith communities can work together to improve outcomes for refugees and individuals seeking humanitarian protection, including those who have suffered persecution for their faith.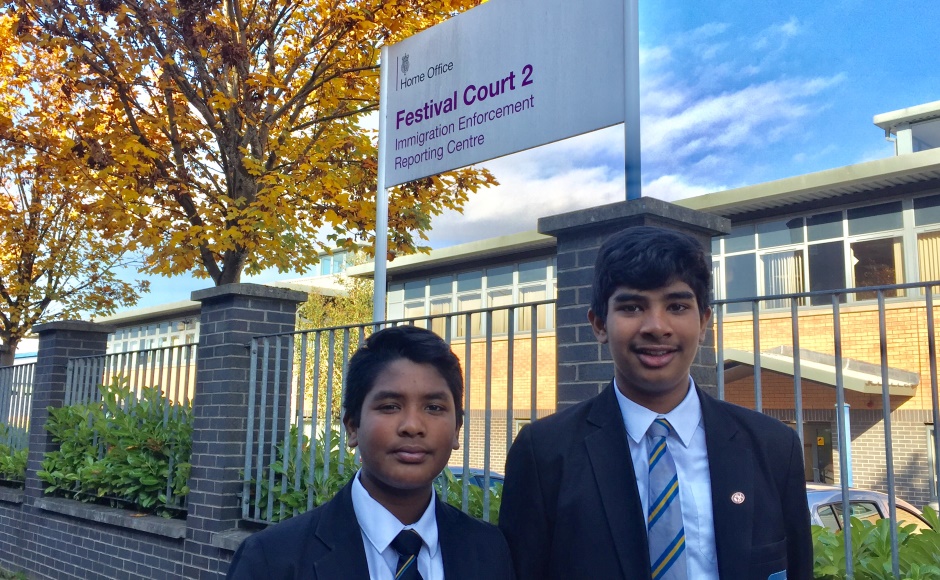 The Umeed Bakhsh family fall into this category but the Home Office has yet to make a decision on their fate.
Brothers Somer and Areeb, who are 16 and 14 respectively, and their parents, Maqsood and Parveen, fled to Glasgow in 2012 from Faisalabad in Pakistan.
Mr Umeed Bakhsh was subjected to death threats from Islamic extremists due to his Christian faith.
So much to give
The family, who have the support of more than 90,000 people who have signed two online petitions, attend Possilpark Parish Church.
Their minister, Rev Linda Pollock said: "It is unconscionable that they have been forced to live with this uncertainty for so many years.
"I hope that the Home Office will re-examine the family's case, stop treating them as numbers and acknowledge them as human beings because they have so much to give to Scotland."
Giorgi and the Umeed Bakhsh family have the support of Paul Sweeney, MP for Glasgow North East, and Bob Doris, MSP for Glasgow Maryhill and Springburn, who have raised the cases in the House of Commons and the Scottish Parliament.