Globe-trotting minister marks 60 years since ordination
Published on 27 June 2019
A Perthshire based Kirk minister who has lived on three continents has celebrated 60 years since his ordination.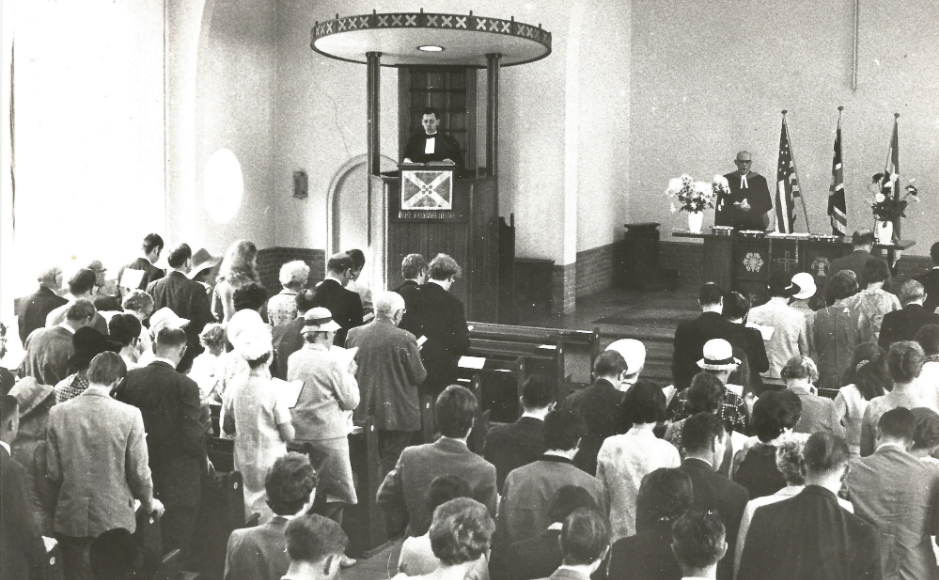 Glasgow born Rev John Russell, who has been the Presbytery Clerk of Dunkeld and Meigle since 2001, was first ordained by the United Church of Canada in Ontario in May 1959.
Considerable achievement
Paying tribute to Mr Russell's diverse career, Rev Fraser Penny of Dunkeld Cathedral spoke of his 60 years of ministry as a "considerable achievement".
"Even more so when you consider how active he is and how much enthusiasm John still has after that time," he said.
Mr Penny went on to praise Mr Russell saying he had "not given up nor lost enthusiasm for the work of the church and the Kingdom of Jesus Christ - for that we thank John and congratulate him on achieving this milestone.
"There is not much sign of coasting along in retirement," he added.
Mr Russell, who learnt Hindustani whilst living in Mumbai as a child, went on to be the minister of the Scots Kirk in Rotterdam for nine years.
During this time his wife Sheila gave birth to their two sons, and last year he took part in the 375th anniversary of the church there.
When Mr Russell returned to Scotland, he was first based in Southend at the Mull of Kintyre and finally at Tillicoultry in Clackmannanshire.
Mr Russell, who lives in Birnam and attends Mr Penny's church, said: "I've worked in Germany, Scotland, Canada and Holland and wherever I've been I've enjoyed being a minister. All have been varied but welcoming places."
The tribute was paid to Mr Russell at a meeting of the Presbytery.