Joy as bumper crop of trainee ministers graduate
A bumper crop of trainee Kirk ministers have graduated from Highland Theological College.
Eleven people were presented with certificates and will soon start probationary training placements within congregations across Scotland.
Seven of them are full-time Word and Sacrament candidates and four are Ordained Local Ministry (OLM) candidates.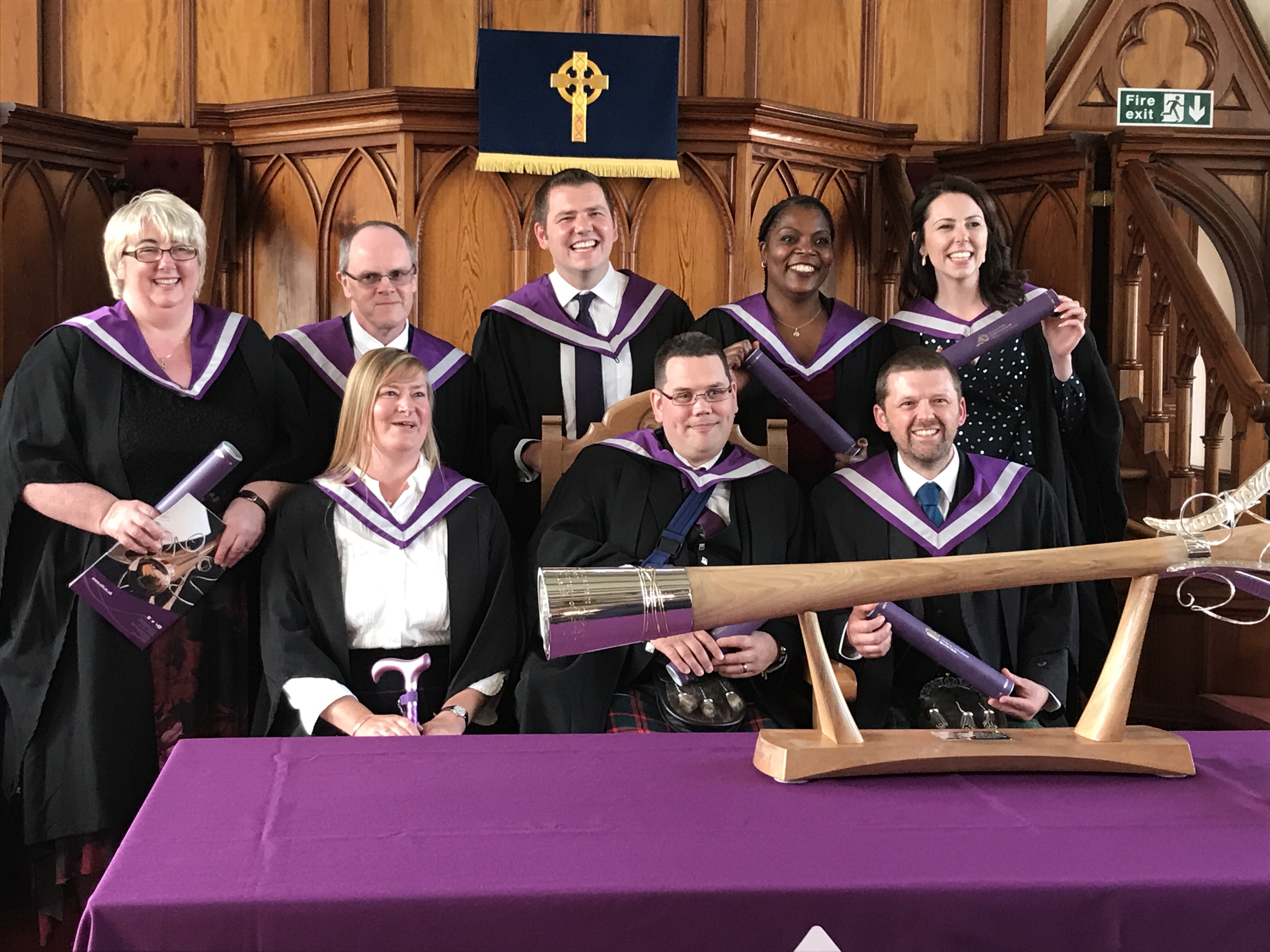 The majority of them graduated from Highland Theological College (HTC), part of the University of the Highlands and Islands (UHI), with a BA in Theological Studies.
Some of them attended college campuses in person while others studied from a distance.
Fraser Edwards, 40, "attended" most lectures via video conferencing from his home in Edinburgh.
He said he hoped that the wider Church would be encouraged to see so many candidates graduate from one college following recruitment initiatives such as Tomorrow's Calling.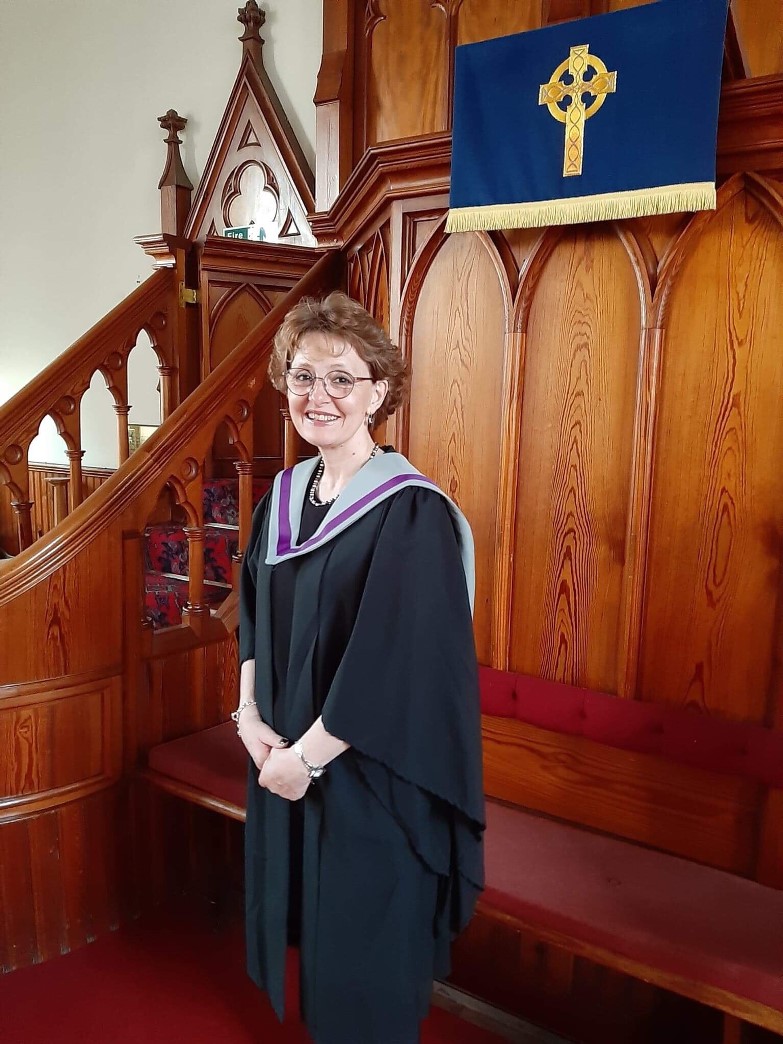 Mr Edwards, a married father of two, decided to train for the ministry because he was "dissatisfied" with his work as an IT specialist.
"I'm delighted to have graduated and because I started studying part-time before switching to full-time, it took me four years to complete the degree," he said.
"My study has been mostly by video conference with the occasional trip to HTC Paisley.
"The infrastructure that HTC shares with UHI means the video conferencing technology has been brilliant and I've been able to take part in all the lectures live and to ask and answer questions as if I was there.
"Despite this there is a great faith community around HTC and amongst the distance learning students so I graduated beside people who are now great friends."
Mr Edwards, who worked in IT part-time, said distance learning has many advantages, especially for older candidates with work and family commitments to balance.
He is starting a 15-month probationary training period at Palmerston Place Church in Edinburgh in August.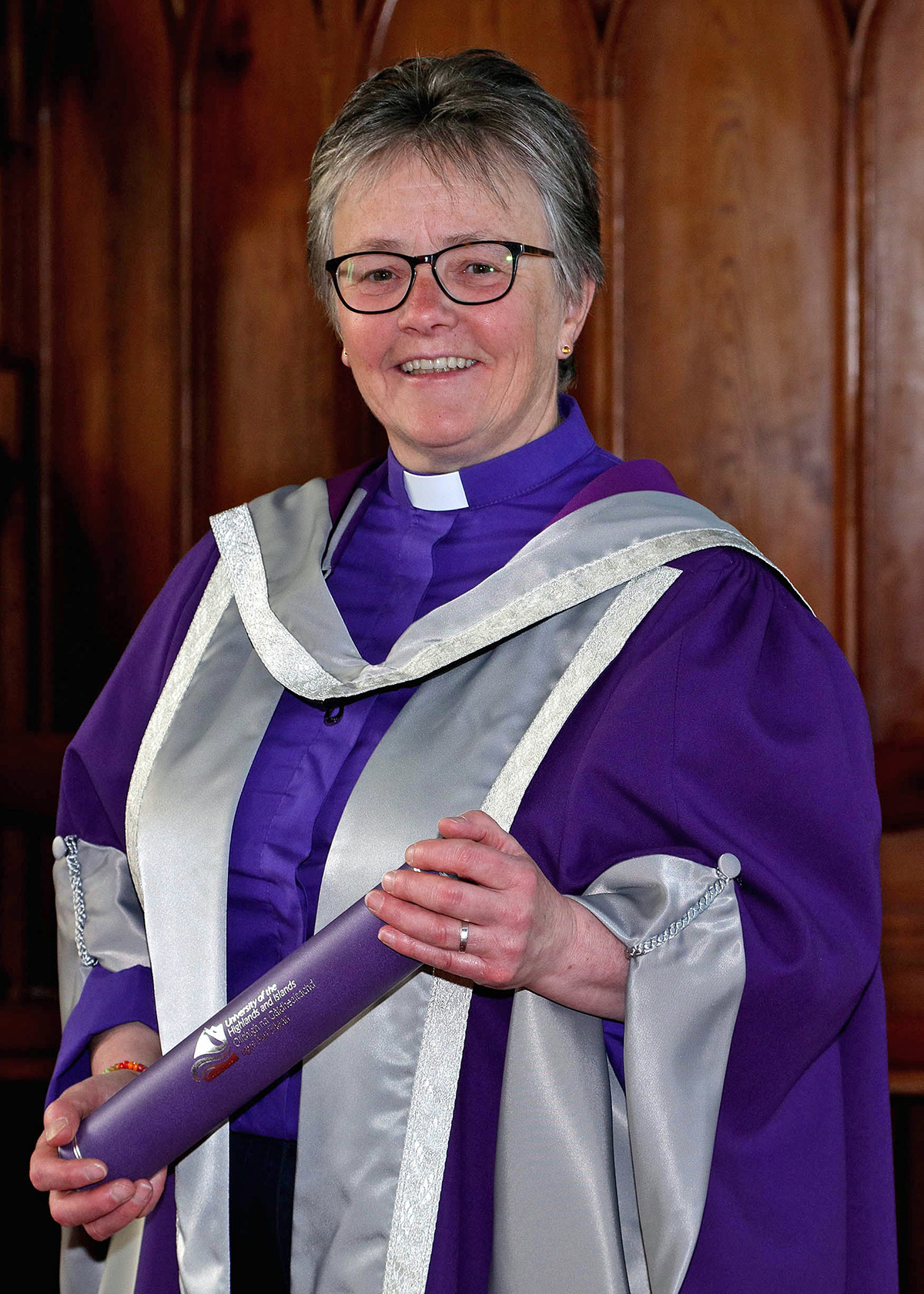 Mr Edwards said: "With the minister, Rt Rev Colin Sinclair, away as Moderator of the General Assembly for the year, I'll be working under the supervision of Rev Bill Taylor who is Interim Moderator.
"I'm looking forward to being able to give my full attention back to learning in a church environment.
"The key reason for wanting to be a minister is a sense of call to the role, but for me, this also grew out of a sense of dissatisfaction with my work.
"I wanted to do something that made more of a difference and to be able to share the love of Jesus with people makes the biggest difference of all.
"Our world is in desperate need of hope and Jesus is the greatest hope anyone could find."
The graduation ceremony was held in Castle Street Church, Dingwall on Tuesday and led by Rev Hector Morrison, principal of HTC.
Irene Munro, who will be attached to the Presbytery of Ross, and Ian Millar, who starts probation at Helensburgh Parish Church, also graduated.
The 11 candidates graduated alongside former Moderator, Very Rev Susan Brown, who was awarded with an honorary doctorate.
Become a Church of Scotland minister - start your journey today.