London Kirk celebrates 300 years of faith with unique musical commission
Published on 25 February 2019
A Church of Scotland based in the heart of London's Covent Garden will celebrate its 300th anniversary this year with a unique commission.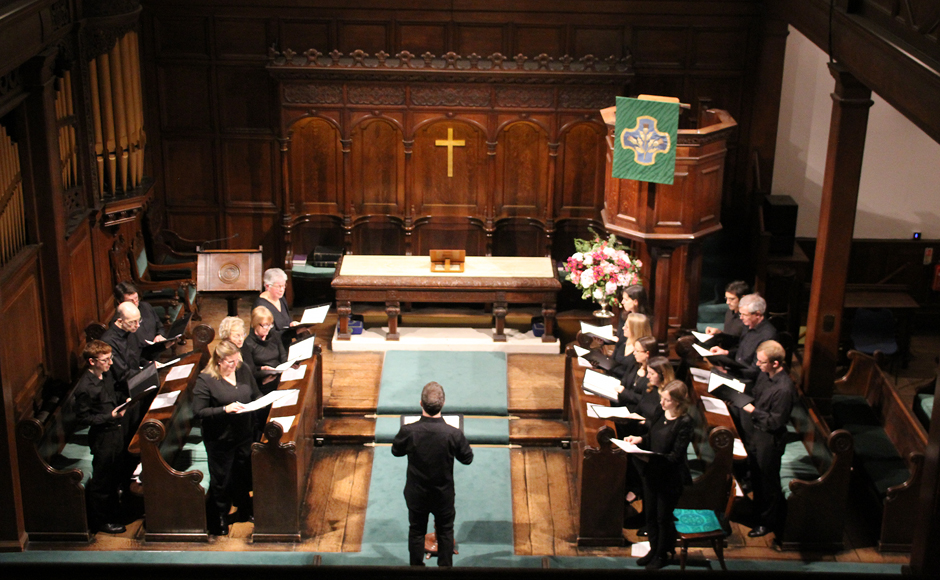 One of two Kirk congregations in the UK capital, Crown Court Church has marked the occasion with an international competition for composers under the age of 28.
Entrants were asked to create a new piece of music for a text from the Old Testament Book of Haggai.
Each short anthem for choir and organ had to be completed by the closing date of 11 January of this year.
The winning entry was submitted by Daniel Mathieson, Assistant Organist at Radley College and a former organ school at the University of Oxford, who said he was "delighted" to have won.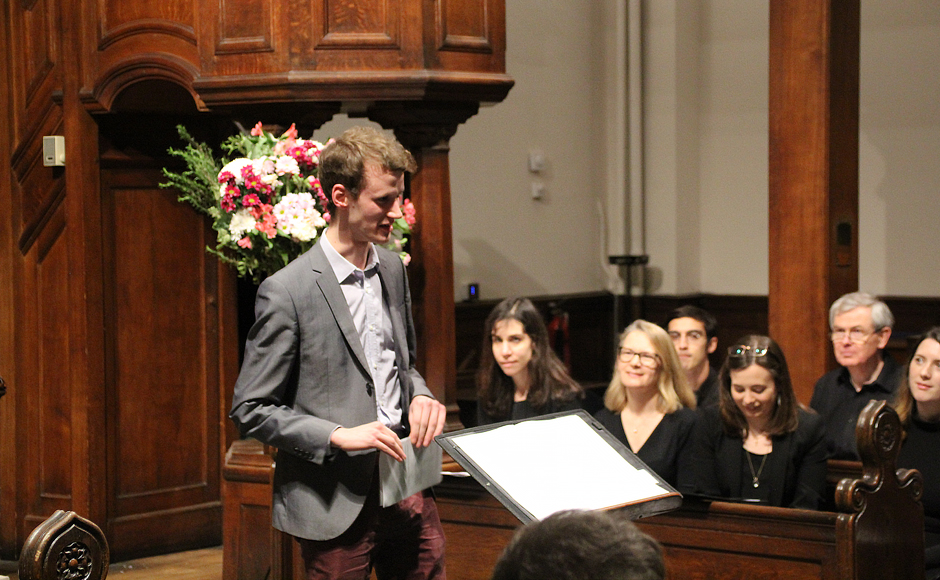 Second prize went to Maxim Meskvichev, a first year music student and tenor choral scholar at Kings College, Cambridge.
Competition organiser Mary-Jannet Leith said: "We sent out details to music colleges and music departments in universities last September, hoping that the competition would attract encourage young composers to engage with sacred choral music."
"We are very pleased to have received a total of 31 entries - well beyond our initial expectations. In addition to many entries from the UK, we have been overwhelmed by a number of international submissions from across Europe, the USA, Canada, Australia and Brazil."
The church choir performed world premieres of shortlisted pieces by four finalists at an event on Saturday, which were judged by composer Professor Robert Saxton (Worcester College, Oxford), Dr Geoffrey Higgins, (Director of Music at Crown Court Church) and former Director of Music at Crown Court Church, Iain Macfarlane.
Speaking afterwards, Professor Robert Saxton described the event as "truly wonderful" and said he was "thrilled to be witness to, and part of, such a joyous occasion."
The minister at Crown Court Church, Rev Philip Majcher, explained why the text was selected.
"It was extremely difficult to find a suitable text from the Bible which has never been set to music before, which is one of the reasons why we chose verses from the Book of Haggai - so the end result is very original," he said.
"The words themselves are also relevant to renewing our faith and service, which was also important to us in our Tercentenary Year."
"I think that congregations, where possible, should be patrons of the arts.
"We can encourage creativity amongst students and young people, and the end result can in turn glorify God."
The new anthem will be performed by the choir during the Tercentenary Celebration Service on Sunday 24 March, the 300th anniversary to the day of the first service in a Scots church on the site in 1719.
For more information go to Crown Court Church's website