Too many people 'left to live on thin air' - MSPs urged to build a fairer society
Published on 26 February 2019
The Moderator of the General Assembly has urged MSPs to put the most vulnerable people in society at the heart of political decision making.
Rt Rev Susan Brown said that she hoped they would help shape a society in 21st century Scotland that would "truly care for all".
She said too many people were forced to "live on thin air".
Mrs Brown issued the clarion call today during Time for Reflection, which heralds the start of the business week at the Scottish Parliament.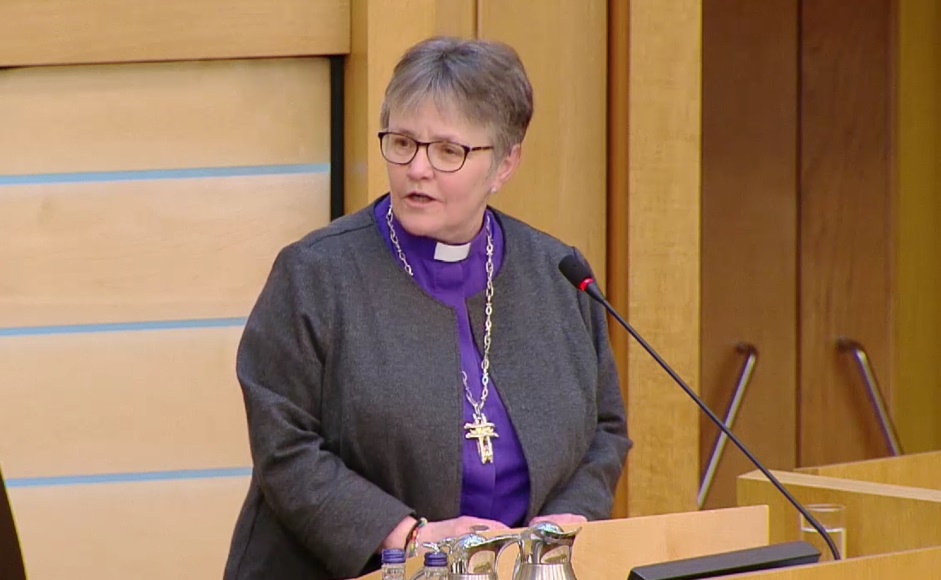 She is spending the next three days meeting the leaders of political parties to discuss a wide range of issues including climate change, child poverty and refugee settlement.
Addressing MSPs, Mrs Brown said: "Whatever side of the fence you sit personally and politically, over these next few months and years you will be responsible for shaping a new look UK.
"At times that will be exciting while at other times it will be daunting, if not terrifying.
"Be assured of the prayers of many people of all faiths, as you plan and make decisions.
"But please put at the forefront of all your thinking, the most vulnerable among us."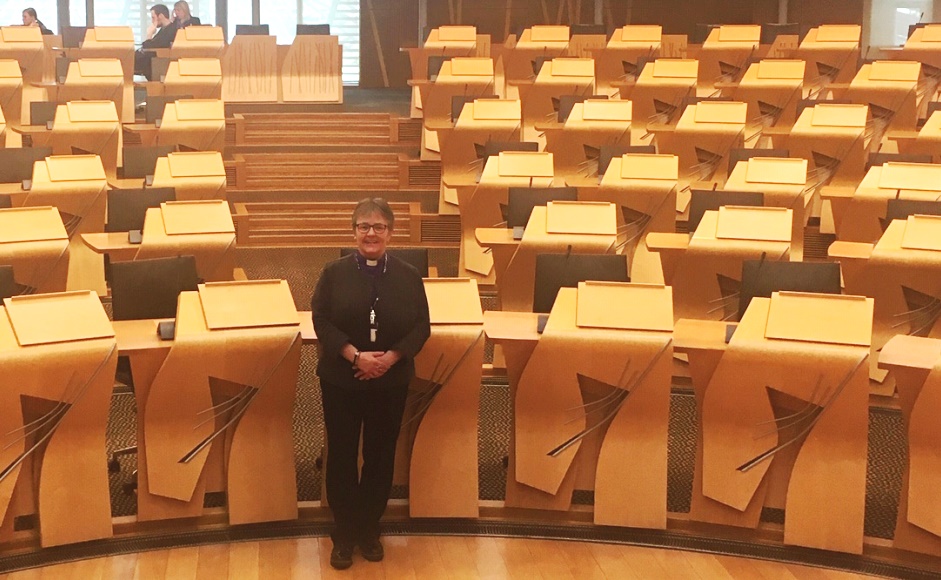 Mrs Brown told MSPs that she had encountered too many foodbanks during her travels across Scotland on Moderatorial visits.
"And I have met far too many children needing fed during school holidays," she added.
"I have heard far too many stories of families and individuals left to live on thin air while their benefits are sorted out.
"I have talked to too many people who are homeless and because they are, they have no access to the help they need whether that be mental health services or other support networks.
"Then there are those who are trying to help but who have to cope with uncertain funding and futures.
"Let's make sure that in 21st century Scotland, we truly care for all."