Never Forget - a prayer for Srebrenica
Congregations are being encouraged to mark the 24th anniversary of the worst atrocity on European soil since the Second World War
Rt Rev Colin Sinclair, Moderator of the General Assembly, said he hoped that reflecting on the Srebrenica massacre will help improve understanding of what can happen when intolerance and prejudice takes hold.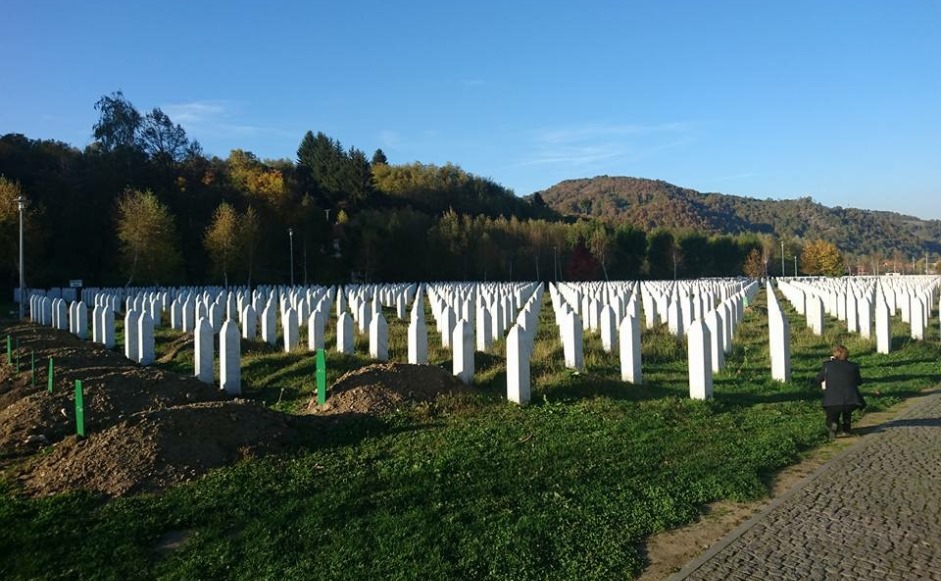 He has written a special prayer to remember the atrocity in Bosnia which he hopes will be read out during services on Sunday.
On July 11, 1995, more than 8,000 Muslim men and boys were executed by Bosnian Serb forces on account of their faith.
Tens of thousands of men, women and children were tortured, killed or detained in concentration camps under the banner of ethnic cleansing.
Mass graves are still being discovered.
Mr Sinclair said the Bible calls on Christians to 'weep with those who weep' and bless those willing to be peace-makers.
A Prayer for Srebrenica
Living God
We confess we are fascinated when we hear of a part of our world in pain.
We drink in the details,
and while, at the time, our hearts go out to its victims to our shame we, as quickly, forget.
However you never forget
nor do you distant yourself
from anywhere there is need
In Jesus you have shared our humanity
and tasted its pain.
Bless Srebrenica
and all parts of the Balkans
that saw too much and suffered too much.
Bring healing where there is hurt
trust where there is suspicion
and strengthen those who would build bridges to overcome hate.
May your light shine in that darkness
and your love overcome all hate
that one day life and joy might return
and peace be a deep reality.
For Jesus' sake
Amen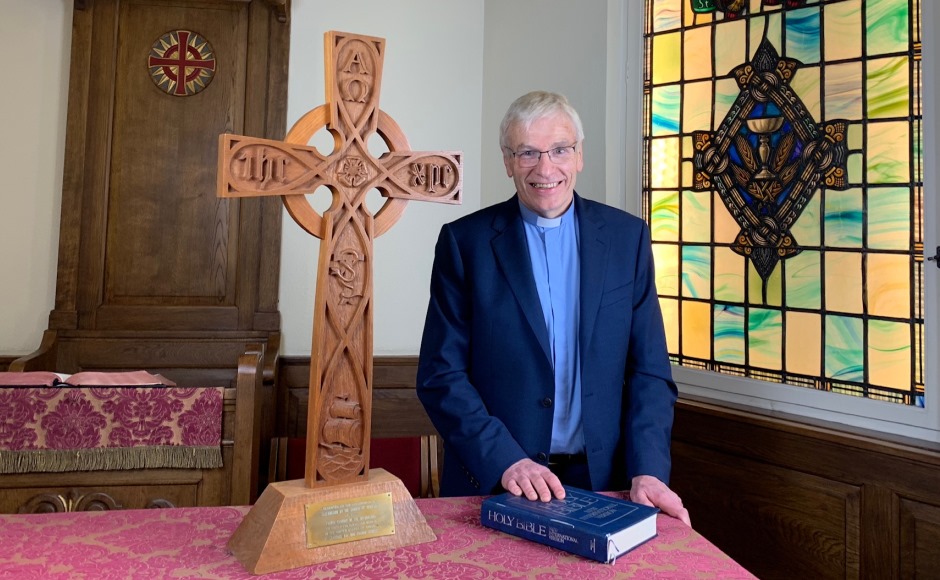 In a letter to congregations, Mr Sinclair wrote: "The events in Srebrenica 24 years ago deserve to be remembered, both for what happened and where it happened.
"To do so the past must not be covered up but faced by all in its starkness and horror.
"The response that is needed is found in a call for reconciliation and healing.
"From a distance, one thing we can do here in Scotland is to remember.
"You may want to include them in your prayers, tell the story about what happened, or light a candle.
"This will support all local and international efforts to work for peace."
Chilling parallels
White Armband Day takes place on May 31 every year to remember the campaign of ethnic cleansing which took place in the town of Prijedor, northern Bosnia-Herzegovina.
This marks the day when the Bosnian Serb authorities ordered all non-Serbs to wear white armbands, and mark their houses with white flags, to identify themselves.
It was an act with chilling parallels to the outward identification of Jewish people in the Holocaust.
Rev Dr Lorna Hood, Moderator of the General Assembly 2013-14, is the chairwoman of the Scottish board of the Remembering Srebrenica charity.
In 2017, she was made an OBE for "exceptional and long service to the Church of Scotland and promoting tolerance and understanding.
Mass genocide
Dr Hood of Paisley, a retired parish minister, dedicated her gong to the Mothers of Srebrenica organisation and the many survivors of the massacre who bravely speak out to try and tackle hatred and intolerance.
The charity campaigns for more widespread education around the world to prevent ethnic tensions developing into violence.
It has developed an education pack for Scottish secondary schools to help pupils learn the lessons of a mass genocide.
Dr Hood has led delegations to Srebrenica, including figures like First Minister Nicola Sturgeon, who visited places like the Potočari Memorial and Cemetery.