Power of faith can overcome 'horns of every dilemma'
Published on 23 April 2019
A cross set amongst the antlers of a stag symbolises the Edinburgh parish in which the Scottish Parliament stands, MSPs have been told.
Rev Neil Gardner said the emblem adorns the highest point of the roof of Canongate Kirk and reminds people of the enduring power of faith to deal with the "horns" of every dilemma.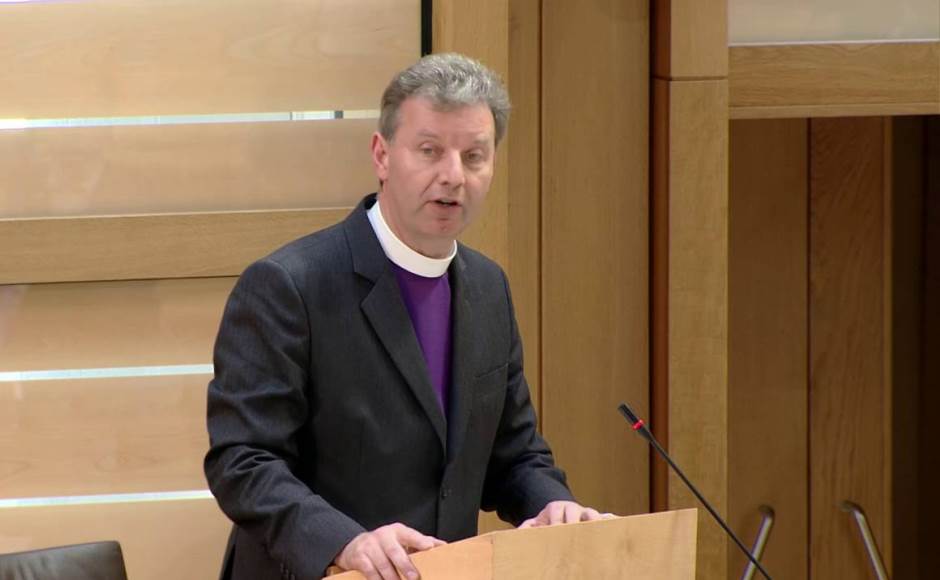 He told MSPs that a terrifying Royal encounter with an angry stag in the 12th century led to the construction of the Abbey of Holy Rood.
Mr Gardner, minister of Canongate Kirk which is the Queen's official place of worship in Edinburgh, said Christians see the cross as a sign of "brightness of new life and hope".
Speaking during Time for Reflection at the Scottish Parliament this afternoon, he said: "I want to reflect for a moment on the symbol of our parish - yours and mine - here in the Canongate, a cross set amongst the antlers of a stag.
"It can be seen most vividly on the gable end of the roof high above the front door of Canongate Kirk, but elsewhere too from the war memorial against the Tolbooth to the gates of the (Holyrood) Palace.
"It traces our story back through the mists of time to the days of King David I, the son of the saintly Queen Margaret.
"One day in 1128, the King went hunting in the forest around Arthur's Seat but something went wrong, he came off his horse and was left defenceless on the ground while an angry stag approached, its sharp antlers pointing straight at him.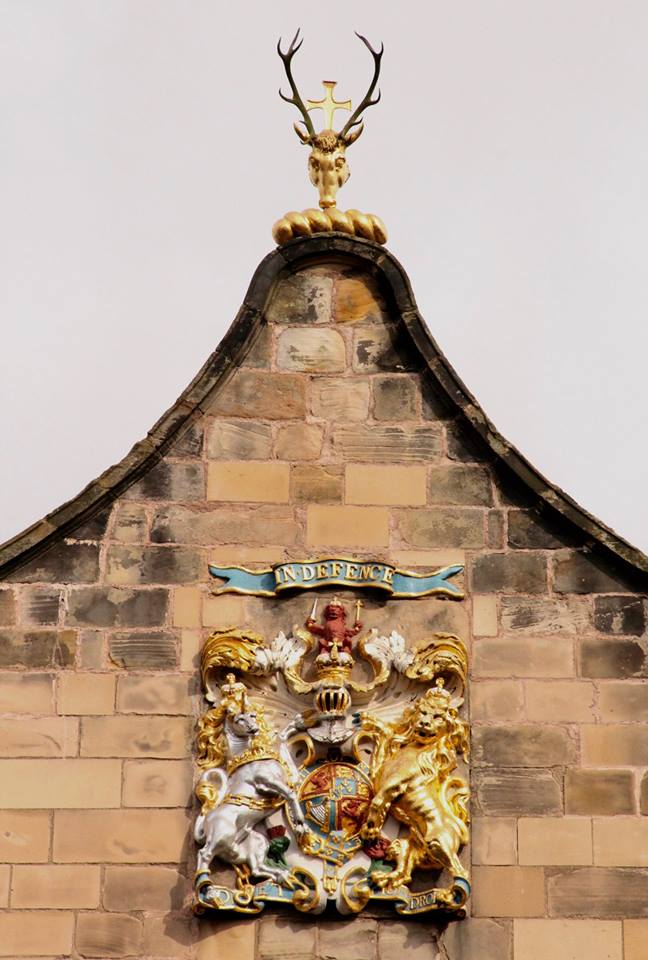 "The King prayed that he might survive this deadly encounter and as he prayed legend has it he had a vision of the cross of Jesus between the antlers of the stag, which suddenly stopped in its tracks and withdrew quietly to the forest.
"The King regained his horse and rode back up the hill to the Castle, where in his thankfulness for deliverance he vowed to build an Abbey as close to the place where his life was spared.
"And so the story of the Abbey of the Holy Rood, which means Holy Cross in old language, began to take shape all those centuries ago, an Abbey that would give its name to the Palace that evolved out of its guesthouse and eventually to this whole part of town."
The antlers on the gold stag's head are real and provided by the Queen's estate at Balmoral.
They are replaced when the wind and rain wear them out.
Mr Gardner said: "This side of Easter, Christians see the cross as a sign of our thankfulness for deliverance too, from the darkness of sin and death to the brightness of new life and hope.
"And the cross among the antlers still proclaims to us all the power of the faith that endures through the centuries, through all the challenging encounters of our day, through the horns of every dilemma."