Prayers for parliamentarians during uncertain times
Published on 25 June 2019
Prayers have been offered to MSPs to help them cope with uncertain political times.
Rev Lorna Souter said she hoped they would be imbued with "courage, resilience, openness and versatility" in the weeks, months and years ahead as the UK continues to grapple with its identity and constitutional future.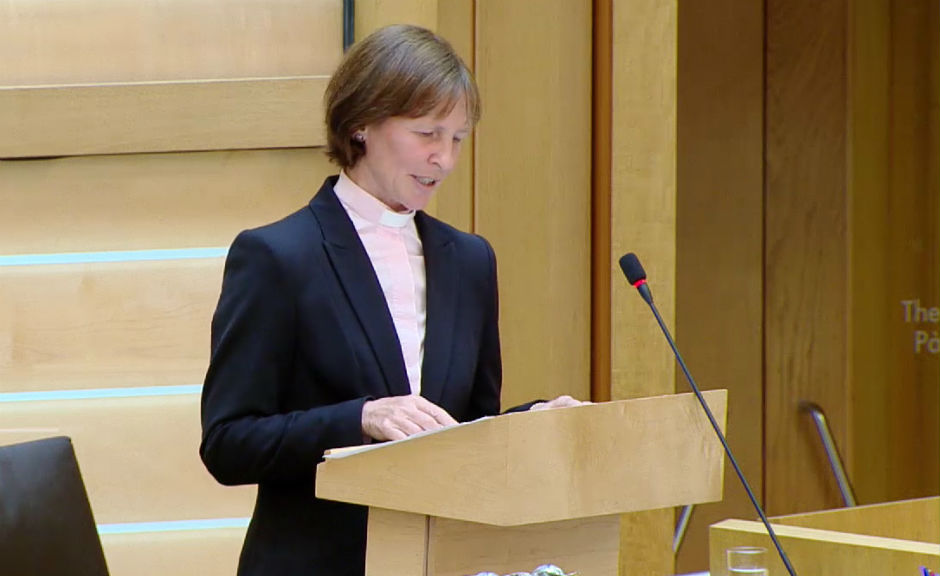 The minister of Cockpen and Carrington with Lasswade and Rosewell churches in Midlothian said she did not envy them the task that faced them but wished them well.
Speaking in the Scottish Parliament today, Ms Souter regaled the trials and tribulations of two American explorers searching for the Northwest passage as an example of resilience and dogged determination.
The exploits of Meriwether Lewis and William Clark, who spent 15 months paddling and carrying canoes up the Mississippi-Missouri River to its source in 1804, is a demonstration of why you should never give up.
Ms Souter's Time for Reflection appearance was sponsored by Colin Beattie, MSP for Midlothian North and Musselburgh.