'Singin' in the Ring' - livestock mart hosts Christmas carol service
Published on 19 December 2019
A Christmas carol service for the Angus farming community is being held in a livestock mart later.
Around 200 people are expected to gather at Lawrie and Symington in Forfar to celebrate the birth of Jesus Christ in a stable.
Organised by the town's St Margaret's Parish Church, "Carols at the Mart" will see people of all ages gather in and around the cattle ring to sing classics like O Come All Ye Faithful, Away in a Manger and Once in Royal David's City.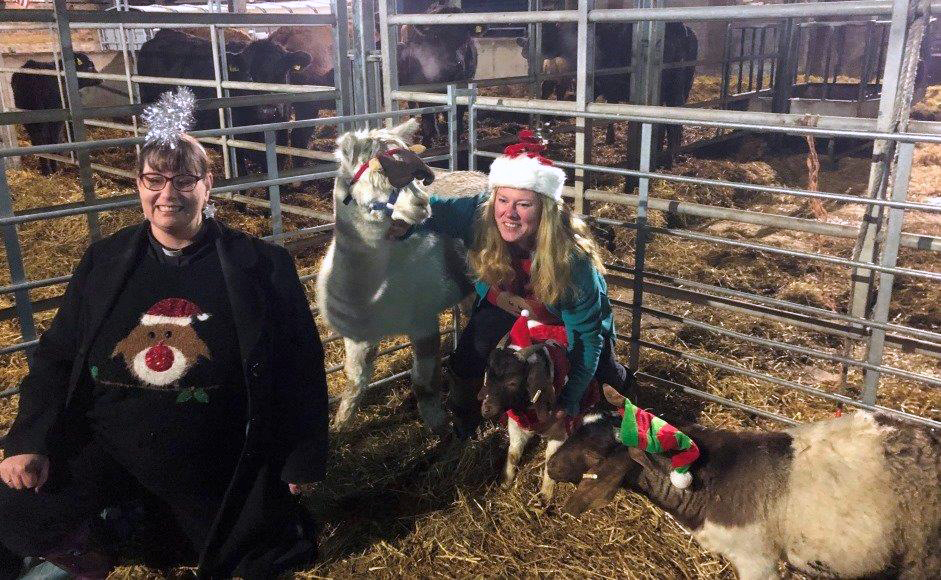 It is hoped that the service, which is being led by Rev Maggie Hunt, will help tackle "hidden loneliness" within the farming community.
"This is the first carol service of its kind to be held in Forfar Mart and we are very excited," she said.
"The idea is to bring the farming community from across Angus together to enjoy the spirit of Christmas.
"We are very aware that in the depths of winter people can feel very isolated so this is an opportunity to be a light shining bright in the darkness.
"It is a chance for farmers, farm workers, their friends, families and rural neighbours to come together, enjoy some festive good cheer and have a bite to eat.
"The service has really captured people's imagination and they have come out in force to support it and offer to help."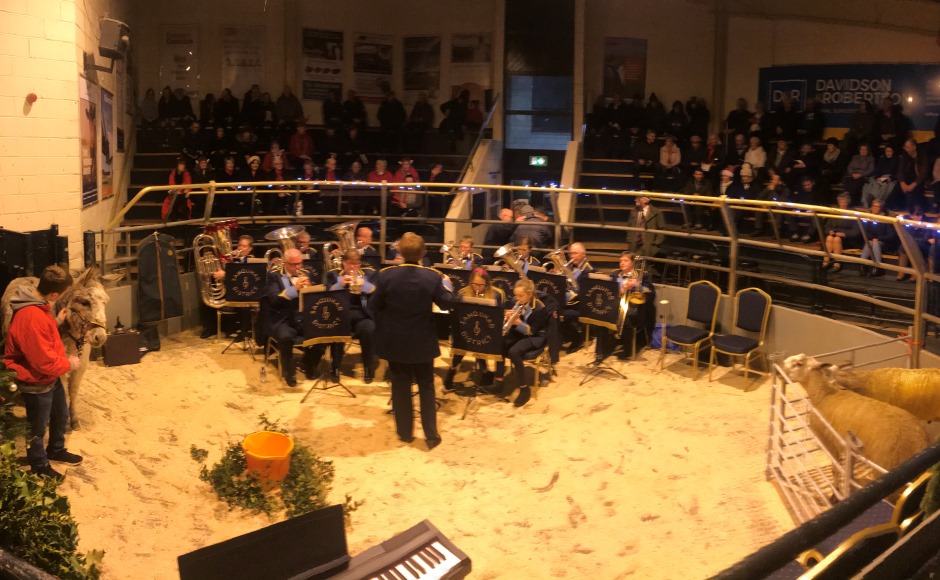 Carols at the Mart starts at 6pm and mince pies, mulled wine and stovies will be served afterwards.
Prizes will be raffled off in aid of the Royal Scottish Agricultural Benevolent Institution (RSABI).
The charity provides emotional, practical and financial support to the farming community.
Hidden loneliness
Farmer Louise Nicoll of Newton of Fothringham Farm, Inverarity near Forfar, who runs Newton Farm Holidays, said: "Carols at the Mart is a great opportunity to not only have an excuse to come together at Christmas but to invite those in our farming community who may be struggling especially at this time of year.
"We want everyone to reflect on who might be feeling lonely in your area," she added.
"Do you have a neighbour whom you've not seen for a while, who works all the time and who may not see anyone for days?
"Maybe they need you to make all the difference to ask them along to this event.
"I believe there is a lot of hidden loneliness out there across all age groups and especially in farming where there is so much lone working.
"It has been a great experience working with fellow members of the community to make this event a reality and we have been overjoyed by the support we have received."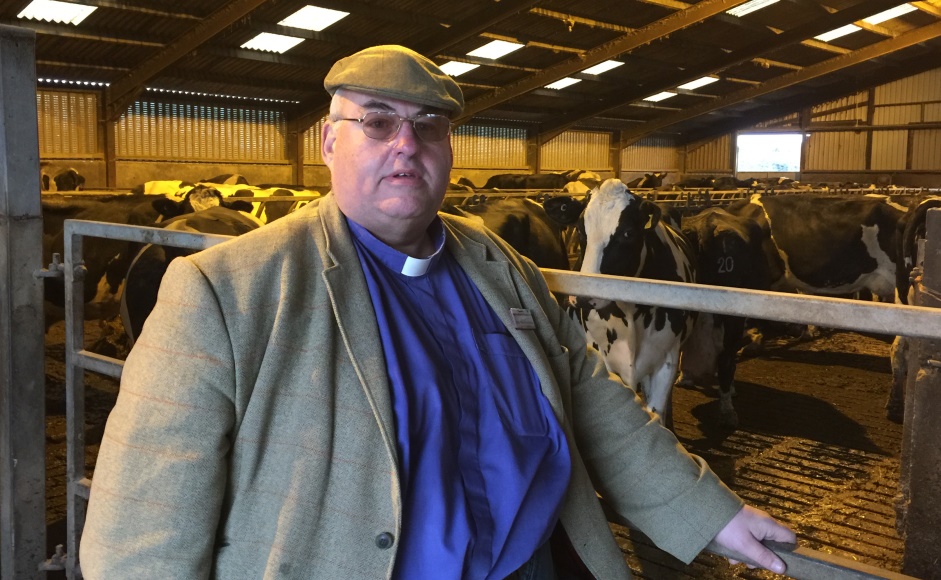 Mrs Hunt said she was inspired to organise the carol service after the Church of Scotland's only dedicated minister to the farming community, Rev Chris Blackshaw, recently gave a talk in Forfar.
He led a carol service at Ayr Mart last week and around 150 people attended along with a donkey and sheep.
The Sanquhar and District Silver Band performed in the cattle ring and £350 was raised. A share of the sum will be donated to RSABI.
Christmas story
Mr Blackshaw said: "The service went very well and the animals helped to bring the Christmas story to life.
"People had a good time and it is great to see Carols in the Mart being established in Scotland.
"I hope people support the event in Forfar, it will be a fantastic night."
Mr Blackshaw visits farms across Ayrshire to provide spiritual and family support, counselling and encourages people to buy local produce.
The 59-year-old also interacts with young farmer groups, National Farmers Union Scotland representatives, visits the weekly livestock mart and attends annual agriculture shows.