Spread Joy to the World this Advent season
Published on 25 November 2019
The countdown starts as this year's Advent season begins on Sunday 1 December, running until Tuesday 24 December. This year, people from across the Church of Scotland are joining together to spread Joy to the World through our Advent calendar.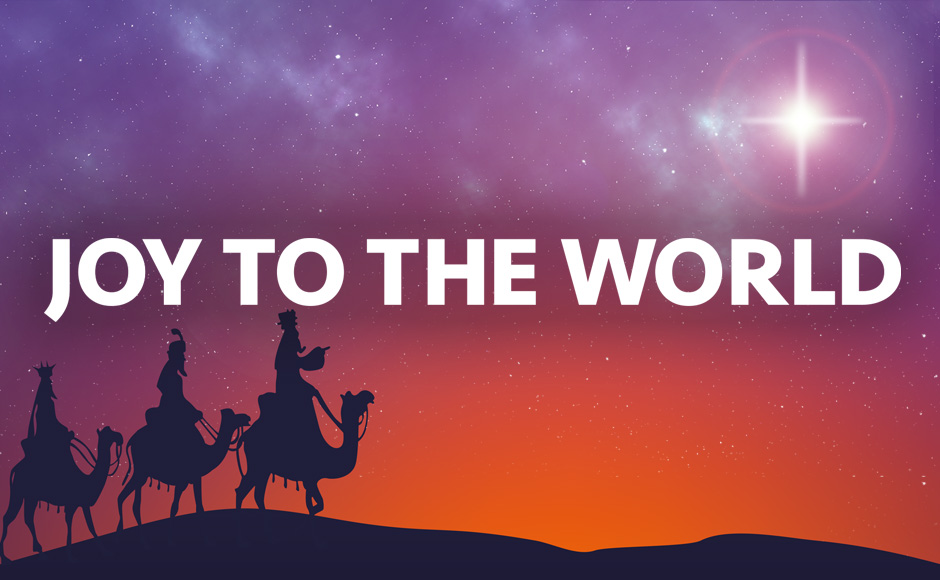 Meaning 'coming' or 'arrival', Advent is a time of prayer and preparation for the coming of God's Son. It is also a time when many look outwards to the needs of others, spreading joy with friends, families, local communities and further afield.
Joy to the World
Joy to the World is the theme of the Church of Scotland's 2019 Advent calendar. We invite you to sign up for a daily email or check our online Advent calendar for some daily inspiration.
Throughout the season, we'll bring you stories that highlight how church members around the country are celebrating the birth of Jesus and sharing their faith, joy and love.
The Moderator of the General Assembly of the Church of Scotland, Rt Rev Colin Sinclair, invites everyone to share in this year's Advent.
"The sense of expectation and anticipation immediately begins to grow, but Advent – far from speeding us up – encourages us to slow down," Colin said.
"Whether it's the lighting of an Advent candle, or the expectant opening of each window in an Advent calendar, we are being encouraged to reflect.
"The theme of Christmas is all about joy, and sometimes we think the joy of Christmas is limited to those who have family and food and the finances to afford it, but that's not what the Bible tells us.
"Because, you see, at the heart of Christmas, we are told that God has come among us, that God is with us. Emmanuel.
"This year, on our Church of Scotland website, each day during Advent there's an opportunity to read a prayer or a story, or watch a video.
"We invite you to join with us, and to savour every aspect in this busy schedule that will allow us to enjoy Christmas to the full."
This year for our daily Advent offerings we have collected moving, thought-provoking and inspiring stories sourced from our Church of Scotland congregations. They will include:
Inspiring stories - of creative events and personal experiences from individuals and groups across the Kirk at Christmas time.
Videos - Rt Rev Colin Sinclair will introduce Advent, followed by a few extra surprises throughout the season.
Sign up for your daily reminder
You can sign up for a daily reminder email straight into your inbox with a link to that day's Advent window. Sign up below:
Get involved
We'd be delighted for churches to share with us how they are spreading joy to the world this season. We will share as much as we can on the website and across social media.
Have you got a photo of your church being decorated, a carol service or a nativity, or any stories of your plans to share? Please email our Media Relations address at mediarelations@churchofscotland.org.uk
You can also tweet us @churchscotland, find us on Facebook or on Instagram.
We also have a range of Twitter and Facebook graphics, as well as poster templates you can use for your local church services this Advent. Go to our Advent 2019 page to download these.