Sunday parking charges proposal branded a tax on free worship
Published on 6 March 2019
Controversial plans to introduce on-street Sunday parking charges in Glasgow have been branded a "tax on the right to free worship".
City centre churches fear proposals to stop drivers parking in bays and on single yellow lines could drive people away from the pews.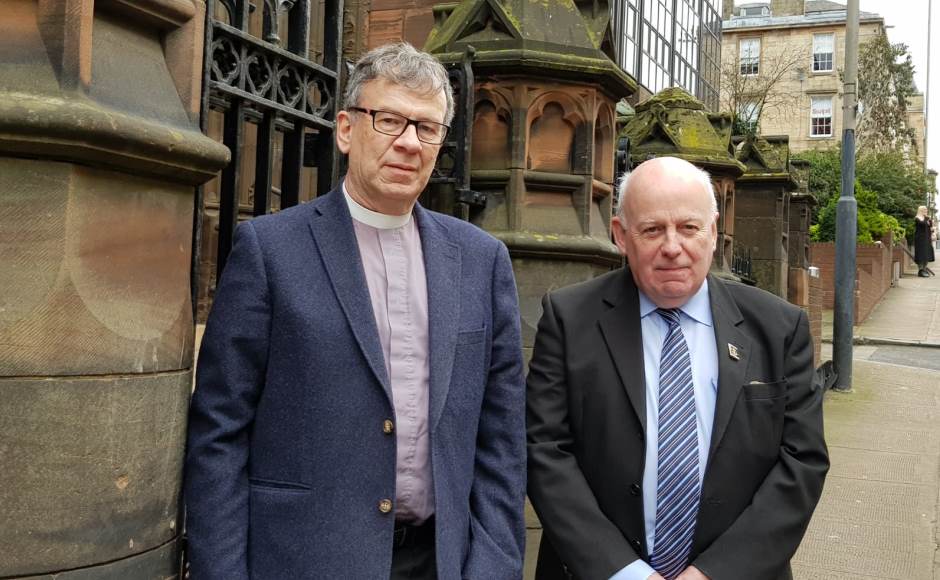 Rev Melvyn Wood, interim moderator of St Columba Gaelic Church on St Vincent Street, urged Glasgow City Council to only introduce charges, which would be £1 for 15 minutes for a maximum of two hours, after 1pm.
He said Sunday services would be finished by then.
St Columba Gaelic Church has teamed up with St Andrew's West Church of Scotland on Bath Street and Glasgow City Free Church to encourage people to sign an open letter to the city council.
Mr Wood said: "This proposal is a tax on our right to free worship.
"We accept that parking restrictions are in place Monday to Saturday but Sundays are not working days for business and have always had free on-street parking.
"Due to reduced public transport on Sundays, we rely on private cars and lifts to get to and from church as some of our congregation members are elderly with limited mobility."
Deterrence
Mr Wood said a public consultation on the plan, part of a traffic management order approved by the city council in 2010, closes on Friday and urged people to make submissions.
"This proposal does not support the council's assertion that the charges would assure the 'continuing physical, social, economic, cultural and environmental regeneration of the city," he added.
"It will deter people from attending church and related activities on Sundays due to the cost of parking.
"Sundays have been set aside as special for hundreds of years so people may attend church if they wish."
The Presbytery of Glasgow has also raised concerns about Sunday parking charges in a letter to Annemarie O'Donnell, chief executive of Glasgow City Council.
Less viable
Rev George Cowie, presbytery clerk, wrote: "Throughout the city, congregations are largely reliant on the attendance ofchurchgoers whose voluntary support and contributions enable the work of the church to go on.
"We are concerned that for some people, the introduction of parking charges will act as a deterrent and may contribute to the church's presence in some areas becoming less viable.
"The Church's charitable activities are of a different nature than those of organisations with more commercial interests."
Duncan Mitchell, session clerk of St Columba Gaelic Church, raised the issue with Glasgow Lord Provost, Eva Bolander, in her capacity as a local councillor.
He said Sunday services at his church were already disrupted several times of the year due to parking restrictions put in place for events like The Great Scottish Run and Santa Dash.