New exhibition celebrating Holocaust heroine opens
Published on 27 September 2019
A new exhibition to honour a Scot who gave her life to help protect Jewish schoolgirls during World War Two is opening today.
Jane Haining is the focus of a moving display at Wigtown Parish Church in Dumfries and Galloway.
It features photographs, documents, letters and other artefacts relating to the Church of Scotland missionary from Dunscore near Dumfries.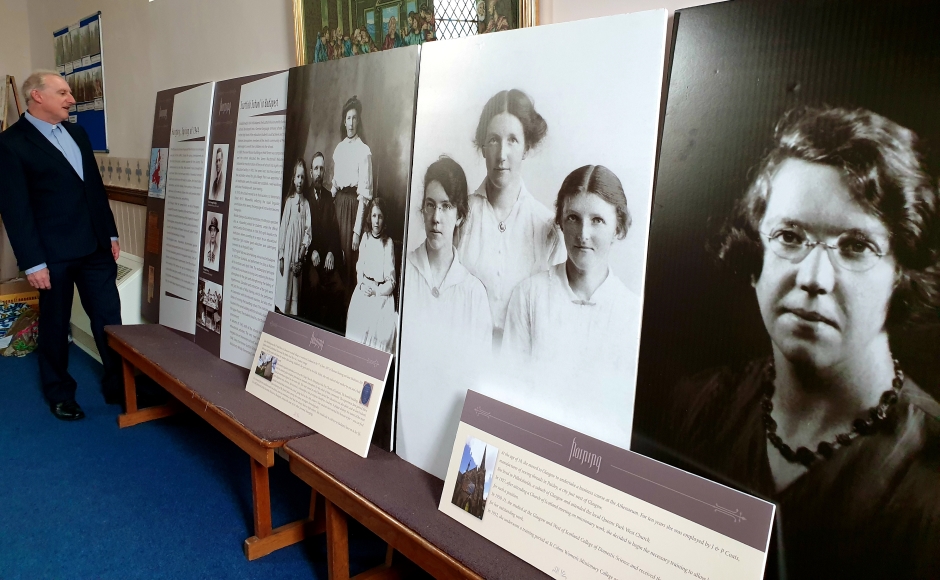 Her unwavering devotion to pupils in her care led to her death in the Auschwitz Birkenau extermination camp in Nazi occupied Poland in 1944.
Rev Eric Boyle, minister of Wigtown and Kirkcowan Parish Church, said: "Jane Haining was a courageous and compassionate woman whose life was cut short during a dark period of history and it is a privilege and honour to host this exhibition."
The exhibition coincides with the Wigtown Book Festival, which opens today and Mary Miller, author of Jane Haining – a Life of Love and Courage, is reading from her book at the church as well as speaking at the festival.
Miss Haining was the matron at the Scottish Mission School in Budapest, Hungary, which educated Jewish and Christian girls, from 1932-44.
She refused to return home after war broke out in 1939, despite advice from Church of Scotland officials, saying the Jewish girls in her care needed her in the "days of darkness".
Gas chamber
Miss Haining kept the girls safe for nearly five years and was eventually arrested by the Gestapo on eight charges, including working among Jews in her care.
She was betrayed by the cook's son-in-law who she caught stealing food.
Miss Haining was imprisoned in Budapest for several months before being moved to the death camp in May 1944 where she likely died in a gas chamber.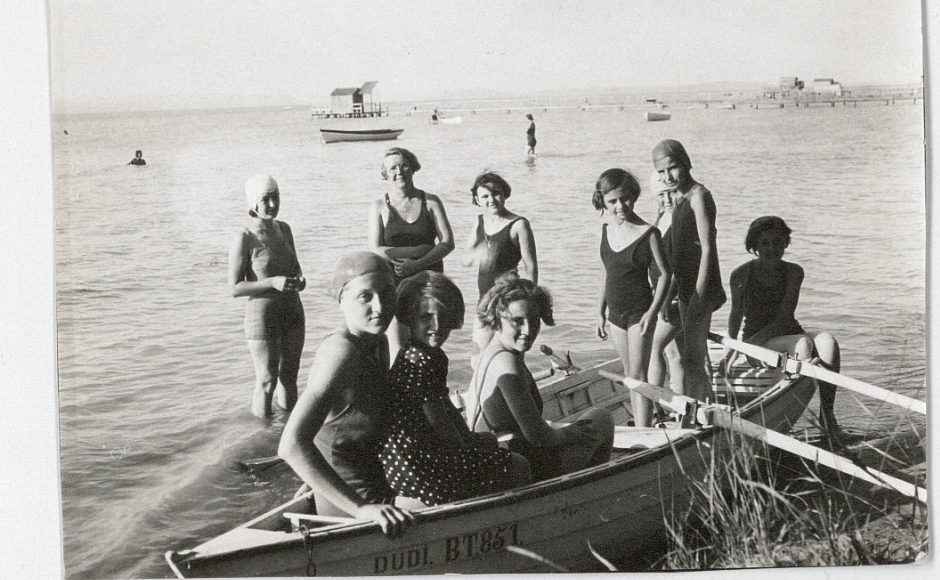 Research conducted by Donna Brewster of Wigtown revealed that Miss Haining, who was 47 when she died, was related to Margaret Wilson (1667-1685) who was executed by drowning for refusing to swear an oath declaring James VII (James II of Britain) as head of the Church.
She died along with Margaret Lachlan and the pair are known as the Wigtown Martyrs.
Courage
Mr Boyle said: "It was very poignant to discover that Jane Haining was related, through a great aunt, to Margaret Wilson who died for her faith.
"Wigtown is a fitting place to remember and give thanks for the witness, courage and compassion of those who have gone before as examples of faith in desperate times."
Former Moderator of the General Assembly of the Church of Scotland, Very Rev John Miller, who is also related to Margaret Wilson, is preaching in Wigtown Parish Church on Sunday at 11.30am.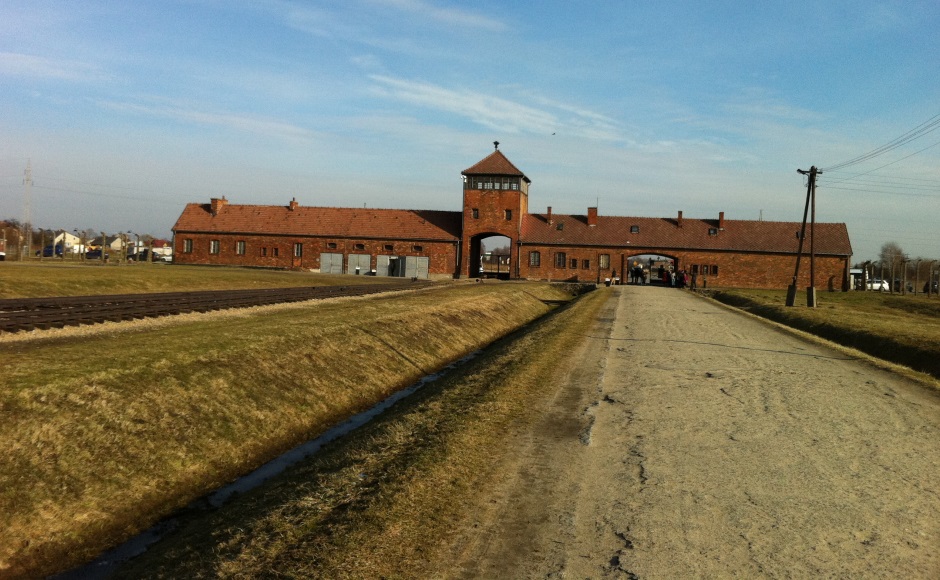 Rev Ian Alexander, secretary to the World Mission Council, whose predecessor body sent Miss Haining to the Scottish Mission to work, said he is pleased that the exhibition is being displayed in Wigtown Parish Church.
"I imagine that as a child Jane Haining drank in the story of her determined ancestor, and that Margaret Wilson's fortitude under duress, refusing to recant as the tide rose up, inspired her in her opposition to the Nazi regime and comforted her in her final days in Auschwitz that she too had been faithful to the end," he added.
The exhibition is open to the public from 10am-4pm daily during the Wigtown Festival, which runs until October 6.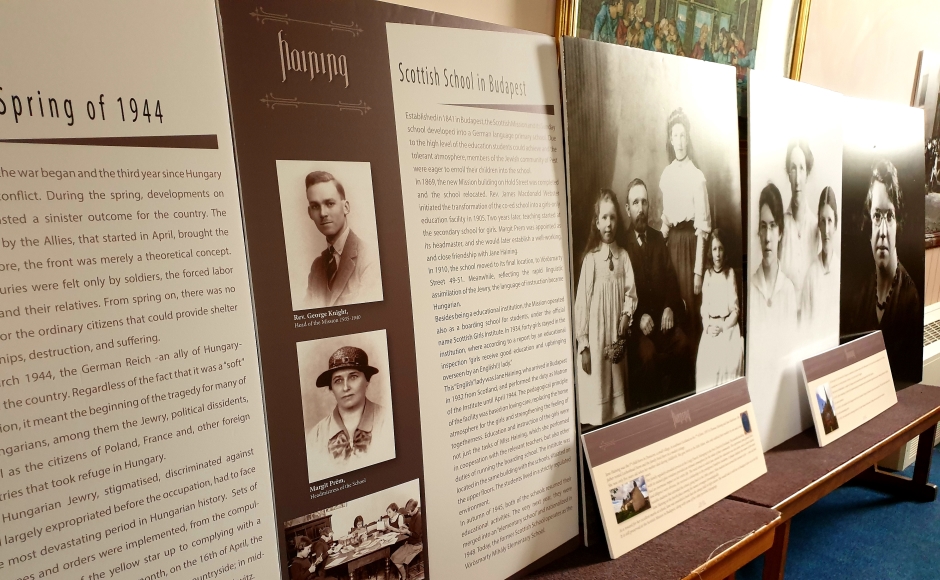 Miss Haining is the only Scot to have a place among the Righteous Among the Nations at the Yad Vashem Holocaust memorial in Israel.
In April this year, her memory was honoured for the first time by the March of the Living in Budapest to mark Hungary's Holocaust Memorial Day.
Christian example
Reflecting on the brave missionary, who worshipped at St Columba's Church in Budapest, First Minister Nicola Sturgeon said: "It is important to learn from historical events such as the Holocaust and Jane Haining's remarkable and brave story is one from which we can all learn.
"Jane's story and countless others must be remembered and shared in the hope that we will never allow such atrocities to take place again."
The exhibition is on loan from the Holocaust Memorial Centre in Budapest and there are aspirations to put it on display in Edinburgh and Glasgow churches in the future.