Christian Aid invites Kirk to 'raise our voices' for our Ethiopian neighbours
Published on 20 November 2020
During Advent, Christian Aid will be highlighting some of the poorest Ethiopian communities who are on the frontline of the climate crisis. As part of this, on the first Sunday of Advent, churches across the UK will sing a Christian Aid carol, 'When Out of Poverty is Born', together in solidarity for the world's poorest.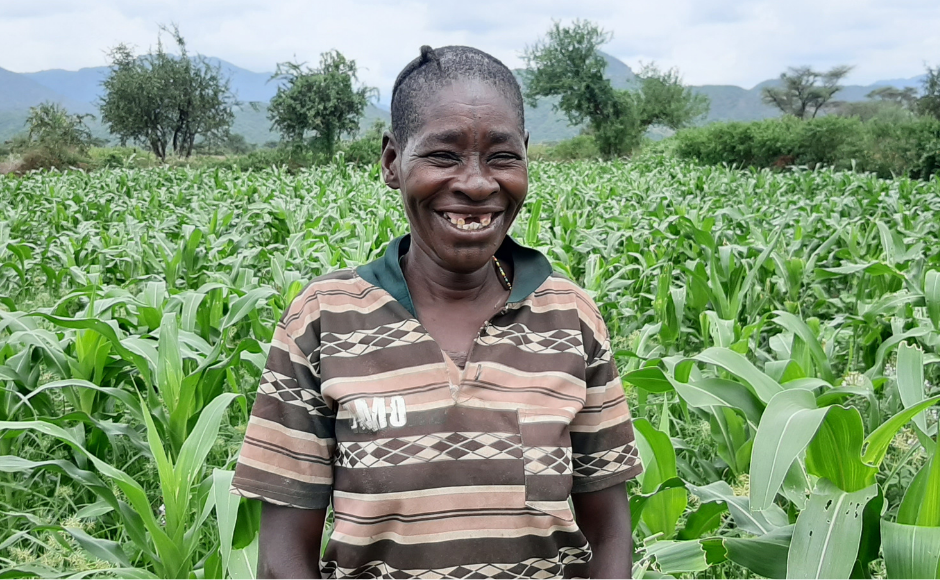 On top of the global coronavirus crisis, in Ethiopia, locusts are swarming, encouraged by the long droughts and heavy rains. But when crisis threatens some of the world's toughest places, love builds hope.
Let us build hope this Christmas
To mark the upcoming season, Rev Sally Foster-Fulton, Head of Christian Aid Scotland, sat down for a chat with the Moderator, Rt Rev Dr Martin Fair, where they talked about the infestation of locusts in Ethiopia and the "expectation and longing" in God's Kingdom during Advent.
"The situation in Ethiopia goes back to one of the key things: climate change. Drought, after flood, after drought, after food insecurity. The latest on top of this being Covid and also locusts," said Sally.
"Biblical proportions is not an underestimation. Our Head of Humanitarian said that, if Covid hadn't come along and taken the world's imagination, then the locust infestation in the East of Africa would be all over the news.
"One swarm in one day can eat as much food as 35,000 people."
Thanks to the Scottish Government's Humanitarian Emergency Fund, Christian Aid has been able to act quickly in Ethiopia to protect any existing crops and plant new seeds for the next harvest. Working with local partner organisations, Christian Aid distributed over 41 tonnes of maize seed to 3,416 families and pastoral farmers.
Christian Aid has also provided locust prevention training to 130 local volunteers in South Omo, Ethiopia. The volunteers learned to recognise different stages in the locust life cycle and how to use pesticides and sprayers effectively and safely.
Together, they have sprayed pesticide over 2,500 hectares of crop and grazing lands in order to control the locust infestation and save their new crops. But the extreme weather means that the threat of more locusts remains high.
You can watch the conversation between Sally Foster-Fulton and Dr Fair in full below.
What can your congregation do?
This Christmas, help us build hope and raise our voices for our neighbours in Ethiopia. Christian Aid supporters give, act, and pray because love calls us to action. We reach out to neighbours across the world because, in these apocalyptic days, hope drives us to build a better world for all.
Give - Find out how your church can support farmers in Ethiopia to find water and defend themselves against locusts.
Act - On the first Sunday of Advent (29 November), churches around the UK will sing together in solidarity with the world's poorest. We hope to create a national act of worship, singing the Christian Aid carol written by Kathy Galloway, 'When out of poverty is born'. Listen to the carol by watching the video below (filmed pre-pandemic), and visit the Christian Aid website to find out how we can sing together.
Pray - The Weekly Worship materials for the first Sunday of Advent have been kindly provided by Christian Aid Scotland in collaboration with the Church of Scotland's national worship team. The prayers include some from around the world, with pointers to how you might use them in services both online and in a church building. These prayers remind us that hope came to dwell among us all at Christmas.
Find out more about the appeal and how you can help make a difference to the situation in Ethiopia on Christian Aid Scotland's website.