It's a Fair Question - why Interfaith relationships matter
Published on 12 November 2020
Christians and Muslims have a "responsibility to spread goodness" in society, a community activist has said.
Dr Sahira Dar, who campaigns to increase female representation in mosques, said God's ultimate message is of love and harmony.
She spoke out in the latest episode of "It's a Fair Question" to mark Interfaith Week.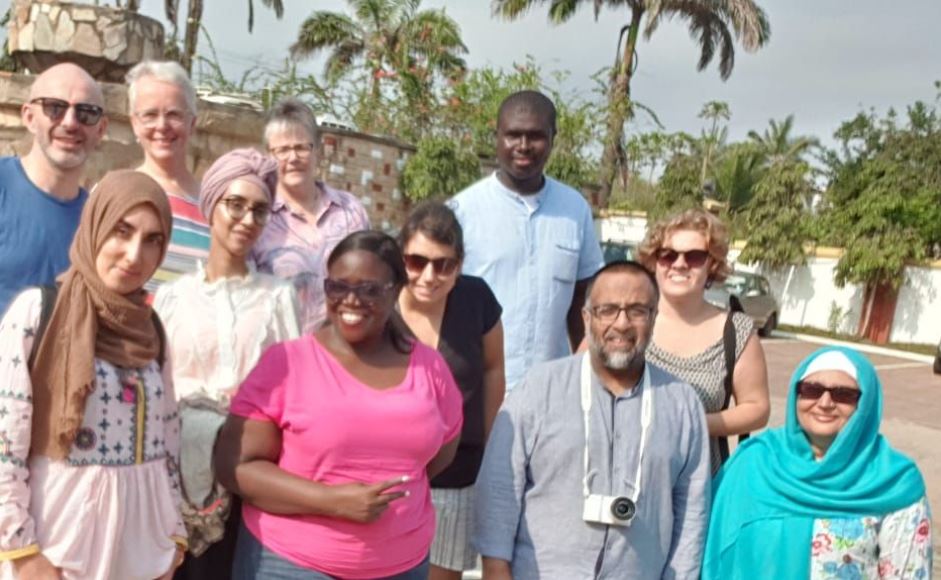 Dr Dar, who works as a GP in Glasgow, Dr Yahya Barry and Rev Gordon Strang, minister of Cromdale and Advie linked with Dulnain Bridge linked with Grantown-on-Spey churches, discussed a range of issues including identity.
Interviewed by Rt Rev Dr Martin Fair, Moderator of the General Assembly, the trio became friends after meeting on a Kirk organised trip to Ghana in Africa last year.
The theme of Intefaith Week this year is "connecting".
Edinburgh-based Dr Barry is the founder and director of the Olive Tree Madrasah and was an Imam at Edinburgh Central Mosque.
He said greater understanding of the true nature of Islam is essential because fear, suspicion and mistrust divides communities.
Dr Barry, a senior visiting researcher at the University of Copenhagen's Centre for African Studies, said it is not a religion of terrorism and people need to work hard to ensure that the politics of hate, fear and division "don't win".
Harmonious society
Dr Dar claimed that positive messages around interfaith – Christians and Muslims being seen as friends, neighbours and colleagues - were not being properly disseminated throughout the wider Muslim community in Scotland, in her experience.
"God's ultimate message is of love, harmony and the kind of Sharia laws that we follow are all to do with building a harmonious society," she added.
"As people of God, it is our responsibility to spread goodness."
Dr Fair said there is "much to be gained" by people of different faiths talking to one another.
"Of course we have differences and we shouldn't ignore these but what's important right now is building greater understanding and, even more than that, friendships," he added.
"The Islamic community tends to suffer from negative stereotyping and so when there is an atrocity such as the brutal attack on teacher, Samuel Paty, in Paris last month it leads to more widespread islamaphobia.
"Talking with Yahya and Sahira - and other members of the Islamic community - gives a much more accurate picture."