Sea Lord pays tribute to war time nurse killed in the line of duty
Published on 11 November 2020
The UK's First Sea Lord has paid tribute to a Sutherland nurse who died 6,500 miles away from home during the Second World War
Admiral Tony Radakin, gave thanks to God for Sister Lily Murray who was thought to be aboard a ship in the Far East when it was torpedoed and sunk by the Japanese in February 1942.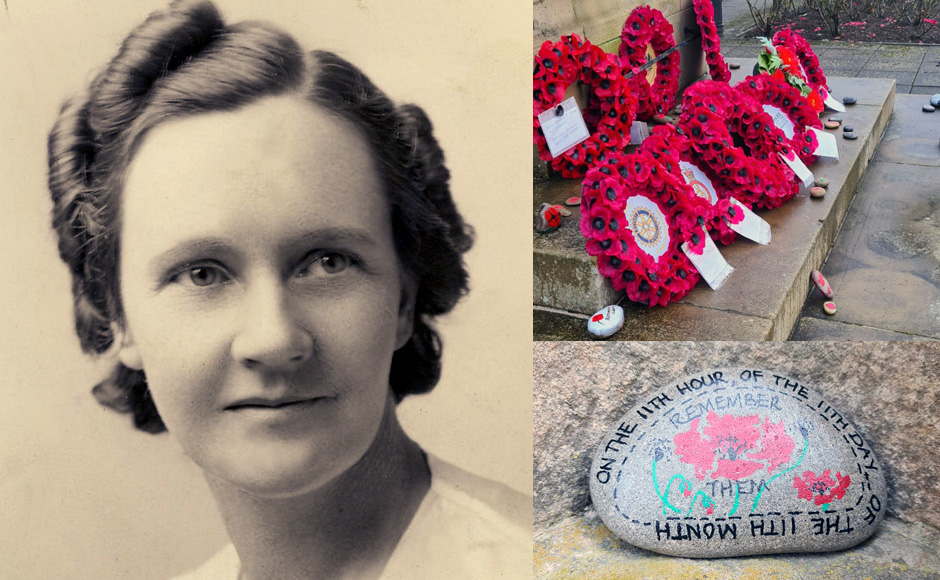 The professional head of the Royal Navy paid tribute to the 44-year-old in a special online Remembrance Service video produced by Very Rev Dr Susan Brown, minister of Dornoch Cathedral.
Today is Armistice Day and Miss Murray is the only woman named on the town's war memorial which also bears the name of her brother, Angus, who died during the Battle of Arras in France on the 21st of March, 1918.
She was part of The Queen Alexandra's Imperial Military Nursing Service and aboard the SS Tanjong Penang – an evacuation boat - as it was making its escape from PomPong Island in East Malaysia with upwards of 200 passengers and crew.
Some of the passengers had already experienced the horror of shipwreck after being bombed by the Japanese days earlier.
The SS Tanjong Penang, a 97 foot converted 'tug', was torpedoed at close range at about 9pm on 17th February 1942 and sank within five minutes.
According to Historylinks Museum in Dornoch, survivor accounts describe how it was 'blown out of the water'.
Curator, Lynne Mahoney, said a nursing sister who survived later described how she had clung to a raft for four days before being picked up and sent to Muntok Camp on Banka Island where she remained until liberation in 1945.
The last telegraph received from Lily by her parents, Peter and Margaret Murray, was sent on the 27th January of 1942 in which she wrote 'fit and well, love Lily'.
Admiral Radakin, chief of the Naval staff said: "This is a very special occasion for all of us and particularly special as we remember someone on the Dornoch war memorial, the only woman who lost her life during the Second World War.
"Her name was Lily Murray
"These days, naval personnel face the same worries and challenges serving the nation operationally on a worldwide basis.
"We give thanks to God for those who paid the ultimate price whilst serving their country just like Lily Murray.
"And we give thanks also to those who are serving in the Royal Navy and wider Armed Forces, all of whom are supported wonderfully by their families and wider communities such as Dornoch."
We will remember them
Admiral Radakin said the Royal Navy has a close affinity to the north of Scotland and the Type 23 frigate, HMS Sutherland, is named after the region.
"On behalf of the Royal Navy, please accept my warmest greetings to all of you in beautiful Sutherland with whom we have some of the strongest connections," he added.
"May God bless you all in this Remembrance time, during these challenging times for our nation and thank you for your continued support for your Royal Navy."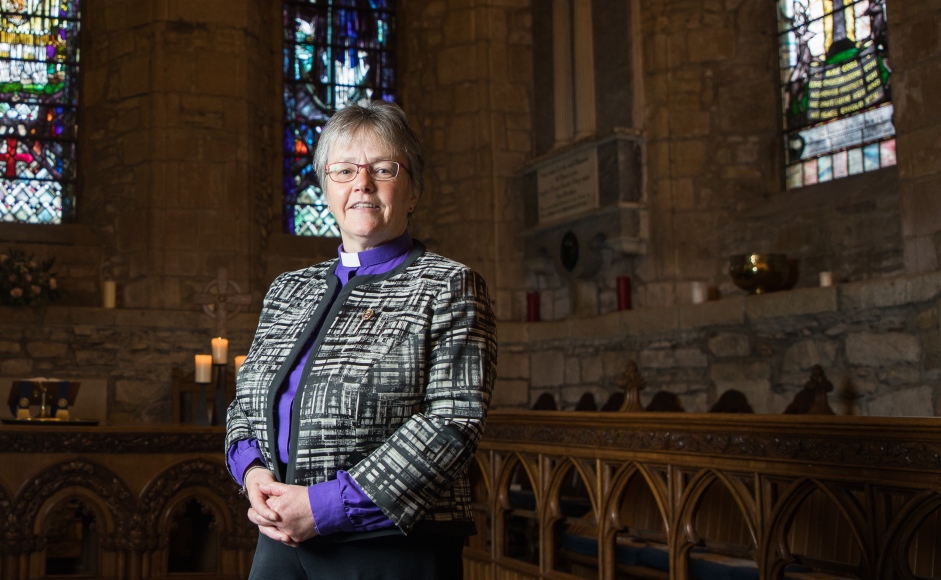 Dr Brown spent a week visiting Royal Navy units across Scotland in February 2019 during her year as Moderator of the General Assembly.
She was accompanied by Deputy Chaplain of the Fleet, Rev Professor Scott Shackleton who arranged for Admiral Radakin to take part in Dornoch Cathedral's Remembrance video.
End conflict
Dr Brown said: "When the stories behind the names on our War Memorials are told, they make the Remembering all the more poignant.
"The names suddenly belong to real people, with families and friends and lives beyond the inscription on the monument.
"I feel it is so important for us to understand that it was ordinary people like us who went to extraordinary lengths in their day, to give us our today.
"Those stories are told though, not only to encourage us to remember, they are told to inspire us, in our day, to commit to working as hard in our time, to end conflict and grow a more peaceful and just world for all."
Scots are expected to fall silent for two minutes at 11am on what is the 11th day of the 11th month in honour of those who made the ultimate sacrifice.
Germany signed an armistice agreement with the Allies on this day at 11am in 1918, ending the Great War.