The Church is a valued 'agent of social change'
Published on 16 July 2020
The Church of Scotland is an agent for "social change", a minister has said.
Rev Brian Casey of Springburn Parish Church in Glasgow said the Kirk plays a "very valuable role" in society and supports people of all faiths and none.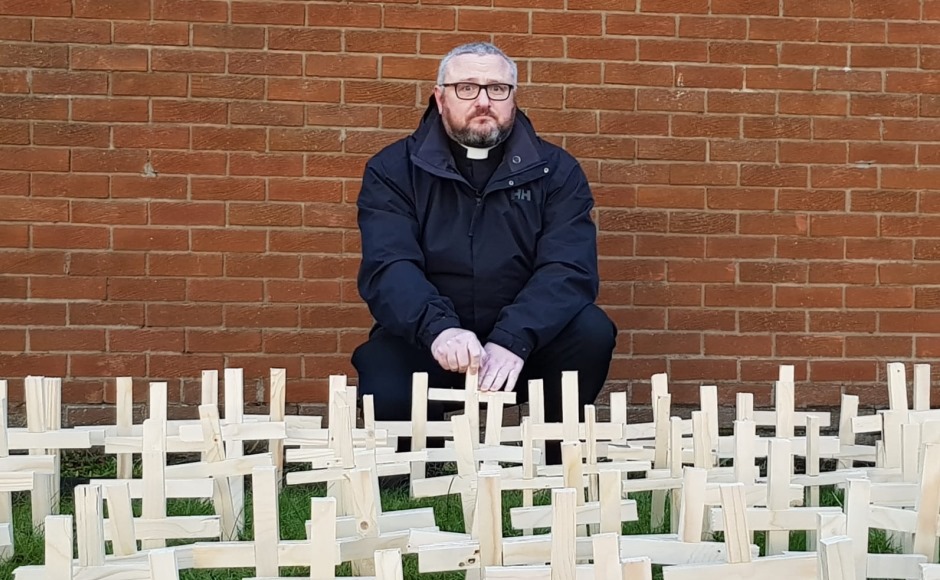 He made the comments as he revealed that a foodbank set up in his church building to help people though the COVID-19 crisis has fed more than 3,000 people since the start of lockdown.
Mr Casey is working closely with his congregation, a local Catholic priest, representatives of other faith groups and volunteers from the wider community to ensure that individuals and families who have little or no income do not starve.
The former police officer, who has been the minister in Springburn for five years, spoke to Rt Rev Dr Martin Fair, Moderator of the General Assembly, in the latest episode of "It's a Fair Question".
Mr Casey said: "The church still has a very valuable role to play in society - we are taken quite seriously ln Scotland as being agents of social change.
"When the COVID-19 crisis hit we had some very frank discussions with our MP, an MSP and a few other local players including my good friend Father John McGrath of St Aloysius Parish Church.
"We knew that we had to do something because people were going to suffer so we set out to keep the church (SPC) open as a base for a food bank.
"We did not realise how busy we would be and in the first three months we worked out that we fed 3,300 people which accounts for 1,085 families roughly."
Mr Casey said the food bank, which is stocked through generous donations from individuals, organisations and companies, also provides toiletries and electricity and gas top up cards.
A Baby Foodbank, run by local mums, is based at the church, and volunteers also deliver prescription medicines to vulnerable people who have been shielding at home including methadone.
Mr Casey said he knew of children at a local primary school whose parents are both heroin addicts and if they did not get their medicine on time it is "potentially the kid that suffers".
He explained that his team consulted with medical and pharmacy professionals widely before deciding to "bite the bullet" and provide the service.
Mr Casey said he accepted that some people would question why the Church is running such a service when the UK has a welfare state and provides taxpayer-funded benefits.
"My view is, it is not our place to ask questions but it is our place to help people and help them move forward from using charity," he explained.
"When you are walking alongside people in that level of poverty you realise it only takes one missed appointment to be sanctioned and left with no money at all."
Followers of Christ
Mr Casey said he has provided references to people looking for jobs and sorted out tenancy problems with local housing associations.
The minister is also heavily involved in supporting people with drug addictions and their families and asylum seekers/refugees who live in his parish.
He is leading the ongoing campaign to ensure that 11-year-old orphan, Giorgi Kakava, is not removed from his home in Springburn and deported to Georgia.
The schoolboy, who fled his birth country with his late mother when he was three, has been given leave to remain with this grandmother in the UK until December.
Ecumenical partnership
Mr Casey, who earlier this year was honoured by the John White Little Star Foundation for his commitment to social justice and improving people's lives, said his congregation has a good relationship with St Aloysius Parish Church and have held joint events over the years.
"I think it is important to say to people 'let's put aside the formal denominational stuff and work together on the fact we are all serving Christ'," he added.
"People can see that underneath we are just people who want to follow Christ and do the best for our fellow human beings.
"You have to have a crusade every day to make sure you are doing the right thing and promoting Kingdom values."