Alpha Scotland director shares his journey from fallen to faithful
Published on 6 August 2020
The head of Alpha Scotland has spoken of his unusual journey to faith, which began when he was working as a bouncer and caught up in alcohol and drug addiction.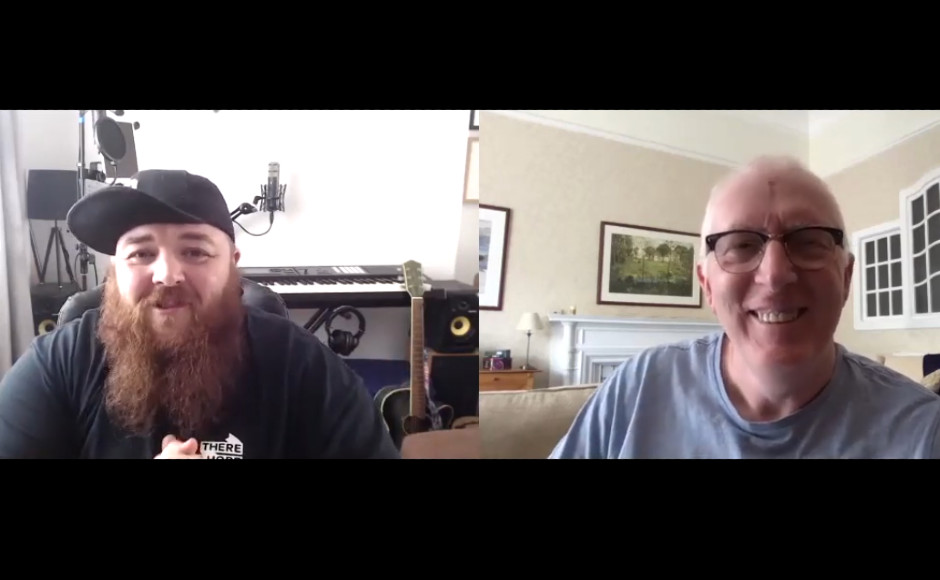 In an interview with Rt Rev Dr Martin Fair, Moderator of the General Assembly of the Church of Scotland, Dez Johnston says he had very little experience of church growing up and recalls a rare visit in which he rested a boot on a heater which caused it to smoke.
"I was the person who walked into church and caught fire you know so my church experience was somewhat limited", he jokes.
During the candid discussion, which is part of the Church of Scotland's It's a Fair Question series, Mr Johnston explains he became interested in faith as he reached a low point in his life.
"I moved to Glasgow and in that time I started working on the door as a bouncer. As I was doing that my life just continued to go in that downward cycle and as I got involved in more and more violent acts and things", he says.
"I took more and more drink and drugs to hide from it really. You know it became like a mask that I wore and then I took a massive overdose one night—not intentionally I was just quite greedy.
"I just took too much and I made what I now think of as a crisis prayer, like I cried out to God and was just like, 'hey if you're there I want to live' and then I woke up the next day and never touched cocaine again."
Becoming more curious about Christianity Mr Johnston decided to take part in the Alpha Course, which allowed him to explore his faith further in a "really safe environment" without judgement.
From there, he says, his life began improving as he moved into ministry, youth work and later into his current role as Alpha Scotland Director.
Normally, people attending Alpha courses meet together, share food, watch talks and discuss what Mr Johnston describes as the "biggest questions in life".
However, during lockdown he says that 211 Alpha Courses in Scotland have been able to adapt and run online instead of in person.
Mr Johnston said churches have much to learn from the experience of the lockdown.
"What we're seeing online is that people have been engaging with church in a totally different way", he says.
"It's not in the building on a Sunday and actually what does that look like?"
Having completely turned his life around, Mr Jonston is above all passionate about supporting others to find out more about Jesus.
"Actually what I've found by having faith is that that I have a life that's totally fulfilled now in a really different way like my fulfilment comes from Jesus and that comes from loving people around me", he says.
Find out more about the Alpha Course