Funding announced to support communities during COVID-19 outbreak
Published on 28 March 2020
UPDATE: The Scottish Government's Resilience Fund has been dispersed so is no longer open for applications. .
The Church of Scotland has welcomed a new £350 million fund intended to directly support communities who are or will be affected by the COVID-19 pandemic.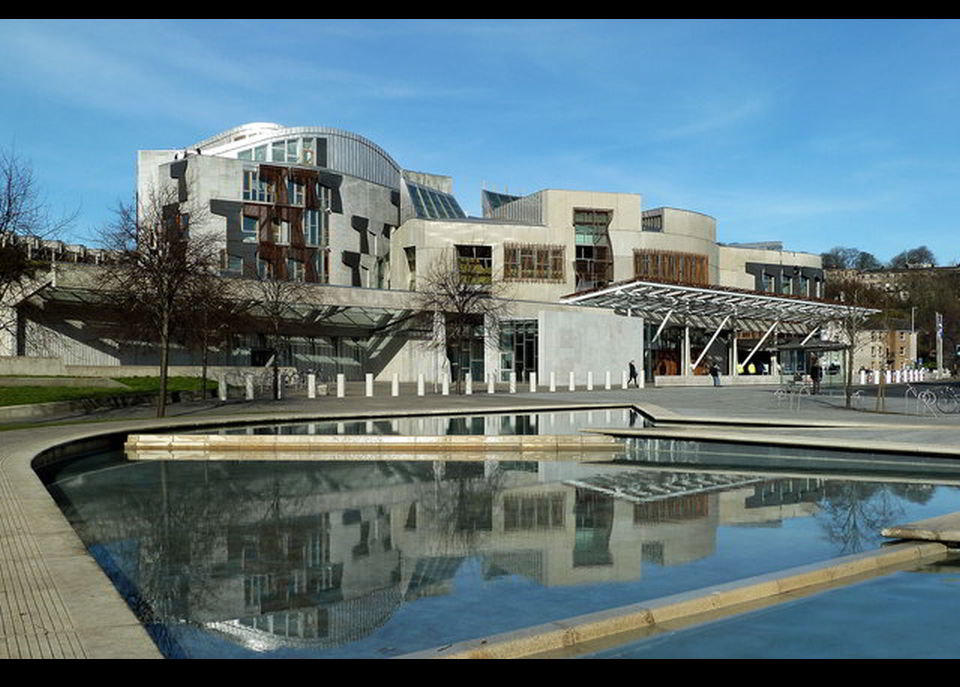 The Scottish Government is encouraging organisations – including churches– to apply to the fund if they feel they can quickly and effectively meet the needs of their communities with some additional resources.
Very Rev Dr Susan Brown, convener of the Faith Impact Forum of the Church of Scotland, said the fund will make a "huge difference" to individuals and families.
Speaking in the Scottish Parliament, Communities Secretary Aileen Campbell said: "We want to show our support to all sectors and people in Scotland.
"This will mean through funding, through communication, and through our actions.
"Scotland's response to this pandemic will require everyone – councils, the third sector, businesses and communities in their widest sense – to work together and step up to this challenge."
The announcement mentions a £50 million Wellbeing Fund, a £40 million Supporting Communities Fund, a £70 Million Food Fund to support households who may be worried about accessing food due to an income drop or self-isolation, including older people, and a £20 million Third Sector Resilience Fund.
Dr Brown said: "The Church of Scotland stands for the Gospel imperative to love our neighbours and to care for creation.
"I welcome the Scottish Government's commitment to the health and wellbeing of our nation at this time.
"In the light of the additional half a million people across the UK who have applied for Universal Credit in the last few days, I welcome in particular the investment in food access.
"This will make a huge difference to the physical and mental well-being of individuals and families who face a frightening struggle to make ends meet over the coming days and to those who are having to self-isolate.
"In addition, the money being invested in supporting communities to be resilient, caring and healthy will go some way to helping those communities to come through this experience and to re-build life beyond COVID-19.
"I have been inspired by the many community initiatives up and down the country, which encourage people to keep being 'social' whilst maintaining safe and sensible physical distancing.
"The Church of Scotland celebrates the selflessness of our wide range of healthcare professionals as well as their professionalism and our congregations continue to pray for all during this time."
The Scottish Government is also asking organisations to alert it to issues and gaps identified at community level.
Government ministers are keen to discuss any ideas on what some of the solutions might look like. They can then offer support to focus/strengthen any proposals before they are submitted.
Find out more about the fund
You can contact SocialJusticeMailbox@gov.scot with ideas and questions.
Faith in Community Scotland also launches COVID-19 Fund
In a completely separate move also intended to support communities affected by the COVID-19 outbreak, the charity, Faith in Community Scotland, has launched the COVID-19 Rapid Response Fund.
The Fund has been established with £100,000 from the William Grant Foundation, Faith in Community Scotland and the National Lottery Community Fund.
It is intended to help Scotland's network of local faith groups and related community organisations to provide immediate support for individuals and families during the early stages of COVID-19.
The funders say: "This crisis has already proven that the most important things for all of us are our relationships and connections with each other and this fund is to support the people most at risk of becoming disconnected."
Find out more and how to apply