Kirk members in Fife helping to save lives in Zambia
Published on 13 March 2020
Kirk members in Fife are helping to save countless lives in rural Zambia by keeping ambulances on the road.
Hope Park & Martyrs Church in St Andrews has raised money to pay for the ongoing essential maintenance of three Toyota Land Cruisers.
They are used to transport people to Mwandi Mission Hospital in the western province of the African nation from communities up to 75 miles away.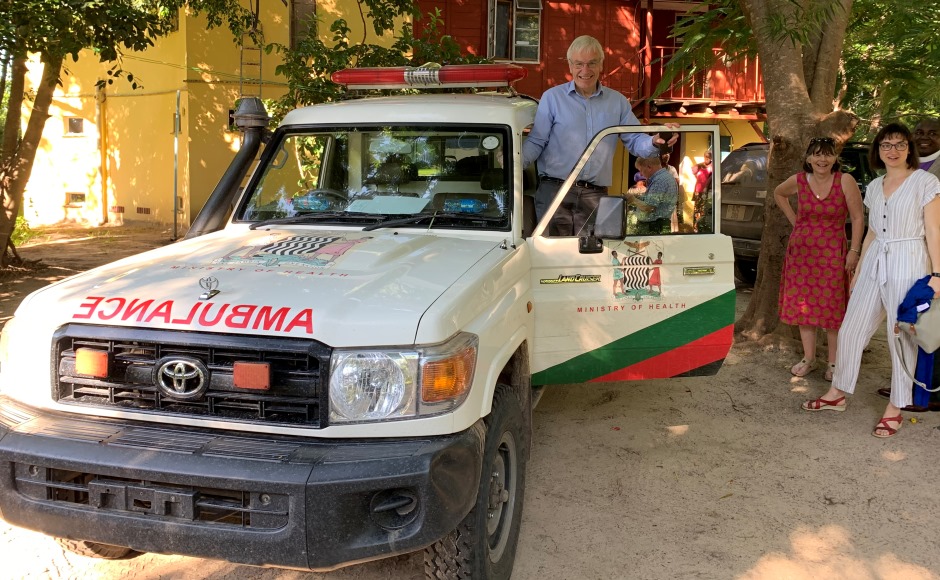 The four wheel drive vehicles, which have to navigate very rough terrain and roads pitted with massive potholes every few yards, are also used to deliver vital outreach programmes.
Without them, the mortality rate of some of the poorest people in the country – infants, new mothers, the elderly and people living with serious conditions like HIV - would undoubtedly soar.
Hospital without a doctor
Muriel Gray, mission convener of Hope Park & Martyrs Church which has raised more than £40,000 for the hospital, said people were delighted to support the ambulance service through Keith and Ida Waddell - the Church of Scotland's mission partners in Zambia.
The married couple, a teacher and a theatre nurse respectively, are employed by the United Church of Zambia (UCZ) which runs the hospital.
It serves a population of 30,000 people but currently does not have a doctor.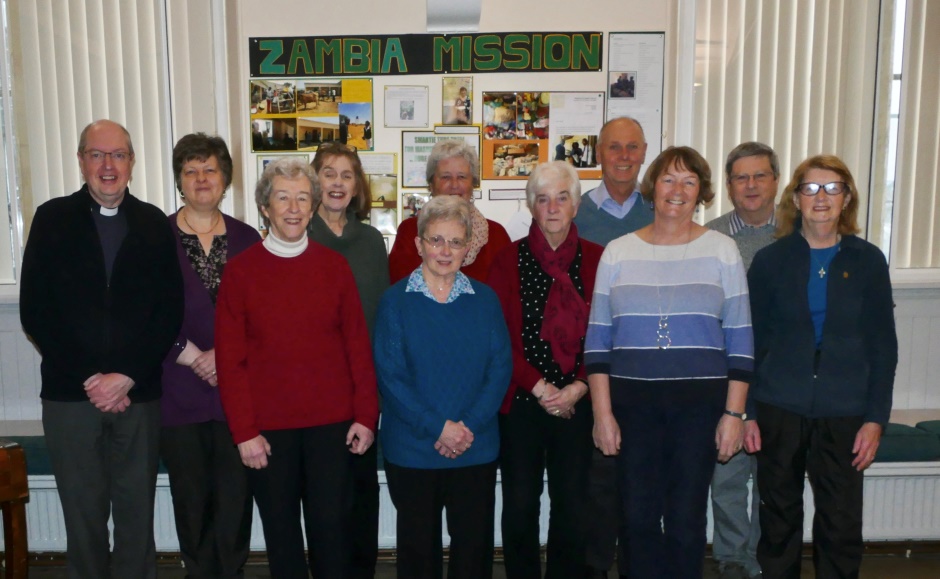 Mrs Gray said: "Keith and Ida visited Hope Park & Martyrs Church on a furlough visit five years ago and told us about the mission hospital and its challenges.
"Our congregation have been an ongoing support ever since with various projects.
"The recent decision to help repair the ambulances was taken as all three were off the road at the time.
"So for us it was unthinkable for there to be no transport for the sick.
"The congregation gives very generously and knows that every penny raised over the last five years goes directly where it is needed.
"Vehicle maintenance is an ongoing thing and we have just learned that one of the ambulances has had its gearbox repaired and is back on the road.
"Another vehicle is stuck in Mongu with big suspension problems and we are delighted to be helping ensure it is back in service soon."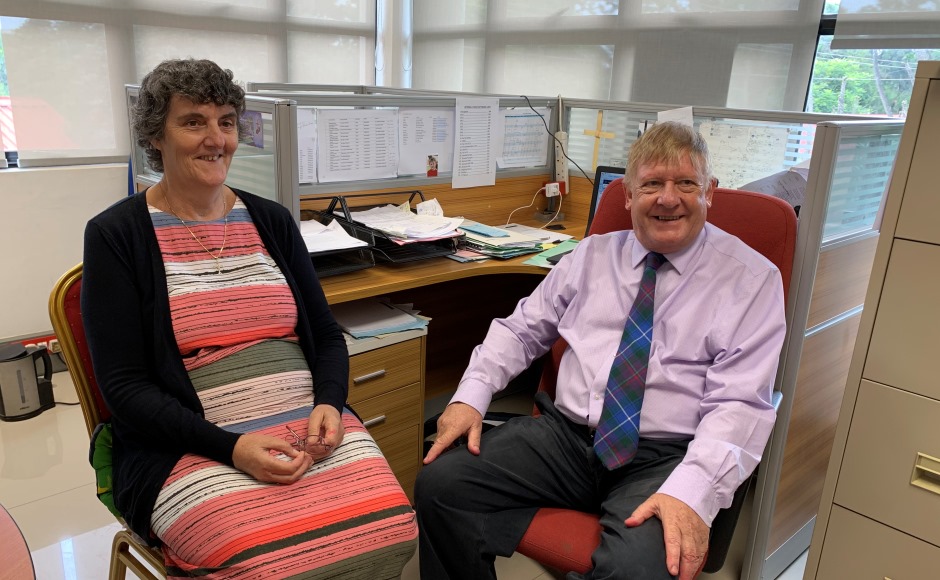 Money raised by Hope Park & Martyrs Church has been used to buy a Thermocoagulator for treating women with cervical cancer, water tanks and stands needed in the conversion to solar power, three portable science labs for schools and staff housing.
Mrs Gray, who visited Mwandi with her husband Jim in 2015 and 2018, described Mr and Mrs Waddell, who grew up in Greenock and in North East Fife respectively, as "truly inspirational" people.
Significant difference to lives
Last year, all six Kirk congregations in the St Andrews cluster, which includes Hope Park & Martyrs Church, agreed that the offerings from joint services should be given to the Mwandi Mission and just under £3,000 has been donated so far.
Mr Waddell, the UCZ's head of education, said: "We are very grateful to the people of St Andrews for the efforts they make to support our work to help improve the lives of people in Mwandi.
"It is very much appreciated and I would say to them 'please do not tire of doing good'.
"'You are making a significant difference to the lives of some of the poorest people in Zambia'."
Mr Waddell said the Mission Hospital is a grant aided institution but funding from the Zambian government has dried up because of austerity.
"Running the hospital is a challenge because we currently do not have a doctor which means there are more referrals to the nearest hospital in Livingstone which is nearly three hours drive away," he explained.
"But we cannot do that if we do not have ambulances on the road and sometimes families have been forced to pay for taxis."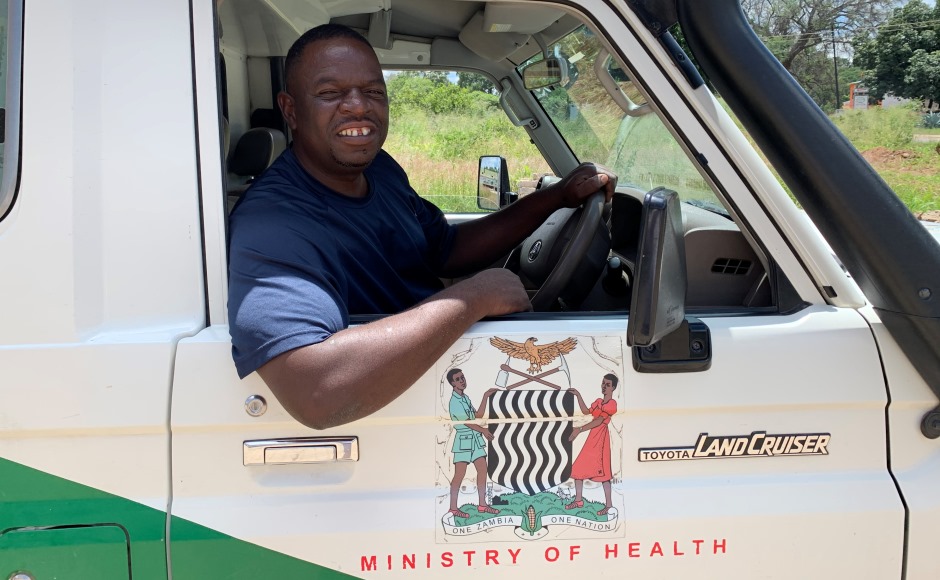 Mwandi is known to some people as the cradle of Christianity in Zambia because Scots missionary Dr David Livingstone stayed there and first preached the Gospel under a camel-thorn tree in 1853.
Care for people
Rt Rev Colin Sinclair, Moderator of the General Assembly, followed in the Blantyre born explorer's footsteps across the region last week and visited Mwandi Mission Hospital to hear first-hand about the challenges faced.
"Since the earliest days of missionaries like Dr David Livingstone, the Scots have been involved in caring for and supporting people across Africa," he said.
"I am delighted that this generation of Scots, who are working in a different set up in partnership with the United Church of Zambia, are continuing to care for the people of Zambia through the work of the church.
"I am very pleased that church members in Fife are helping to keep the ambulance service running."
UCZ was formed in 1965 from a union of the Church of Central Africa, Rhodesia (a mission work of the Church of Scotland), the Union Church of Copperbelt, the Copperbelt Free Church Council, the Church of Barotseland and the Methodist Church.