Moderator marks Mental Health Week with call for mutual support
Scotland's mental health crisis could get worse due to the Coronavirus pandemic, the new Moderator of the General Assembly has warned.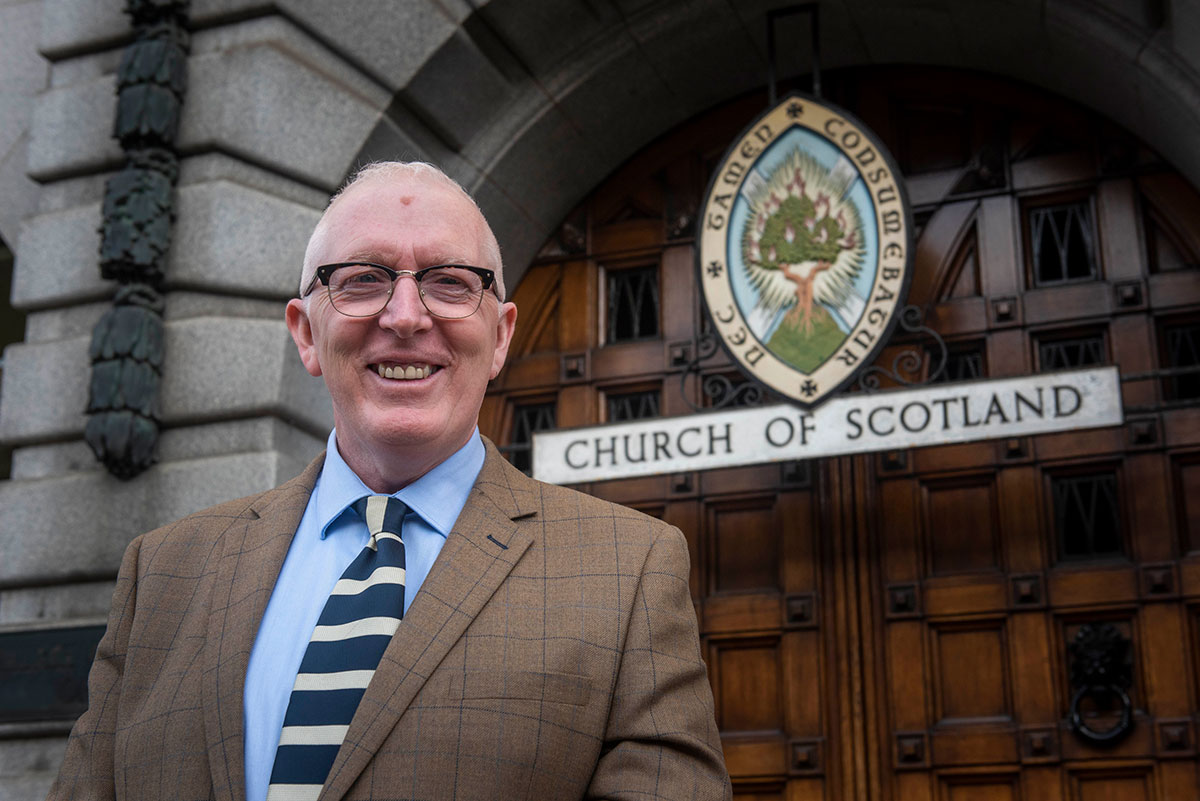 Rt Rev Dr Martin Fair, who was inspired to set up a support service after Frightened Rabbit front man, Scott Hutchinson, committed suicide, fears that social isolation will push vulnerable people to the brink.
So is there anything that we can do to help? During this Mental Health Awareness Week, 18-24 May, the Moderator writes that we all have a part to play:
Long before there was any talk of the coronavirus, it was evident to many that we were already facing a crisis - the mental health crisis.
It affects more people than will ever contract COVID-19, yet our response as a society continues to be patchy at best.
There's nothing new about it; it's been with us for far too long. Way back, the writer of the Old Testament Psalms clearly knew the struggle from the inside, causing him to cry out in despair, 'darkness is my only friend.' (Psalm 88:18b)
My fear is that it is only going to get worse in these days as a result of this present crisis. Those who already felt isolated and vulnerable will be feeling that even more. Those who already struggled with anxiety are hardly likely to be feeling more relaxed or assured. Jobs are being lost, support services are shut down and networks of family and friends, though accessible online, are more distant. As the psalm writer said: 'You have taken from me friend and neighbour.' (Psalm 88:18a)
Scotland suffers more acutely—and especially so among young men and in deprived communities. Living in Scotland's poorest communities, you are three times as likely to end your own life than if you live in an area of affluence.
Silence is not golden and the good news is that gradually it is being broken. More than ever before prominent individuals are open to acknowledging that they struggle with their mental health. This helps no end in terms of combatting the stigma. But much remains to be done.
Of course, health and community-based care services are crucial in any response. But they are stretched to capacity—and beyond it—and in the coming days will no doubt find themselves having to do more with less.
But when communities are functioning properly then a vital layer of support is readily available to all of us. No, not necessarily specialist, professional intervention (although we must ask politicians to continue to look for ways to secure more funding for that) but neighbours whose doors sit ajar, friends who pick up the phone night or day—people looking out for one another as we go through life together.
Watch Martin Fair talking about his ministry at Arbroath: St Andrew's, video courtesy of David Strachan, Tern TV
These things matter and make a difference. During this week, Mental Health Awareness Week 2020, might it be time for all of us to consider some small steps, maybe just one, that we each might take to look out for one another as we go through life together? Leaning, listening, loving in ways that feel like your best friend giving you a hug?
The Psalm writer might have felt as if darkness was his only friend. But later in the Bible we hear of the One who came as the Light of the World (John 8:12.) Wouldn't it be a step forward if we each opened ourselves to that light then allowed it to flow through us and there to illuminate the way for those around us?