From Scotland with love - innocence lost and found in Zambia
Published on 7 April 2020
Teenage mums in Zambia have learned a variety of new skills like baking biscuits, card making, sewing and first aid thanks to Guild members.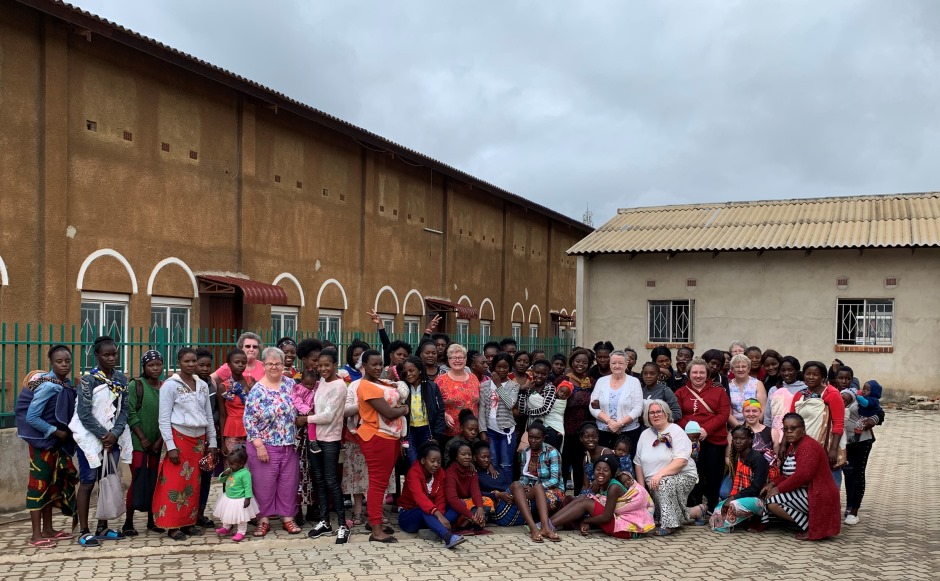 They spent a "heart-warming, humbling and emotional" week visiting the Journeying Together project, which supports 100 girls and their children.
Guild members hope that the skills that they shared with the young mothers will help them produce goods that they can sell in markets or door-to-door to support themselves.
The inspirational, life-changing project is run by the United Church of Zambia in Kanyama – a poverty-stricken township near the African nation's capital, Lusaka.
The Guild has been supporting it since 2018 as part of its mission to bring about positive change at home and abroad and has raised £45,000 so far.
Helen-May Bayne, session clerk at Muthill Parish Church in Perthshire and a former national convener of the Guild, said: "It was very emotional to finally meet the girls.
"The dedication and hard work of both paid staff and volunteers who work with them was very impressive and it was good to be alongside them.
"We sang and danced with the girls, causing much laughter.
"What a joy it was to see them gain in confidence at their achievements as they made hair scrunchies, cards and biscuits."
'One hug said a thousand words'
The project works to build self-esteem in the girls, challenge social injustice and they are given the opportunity to return to school to finish their education or be provided with vocational training.
Helen Eckford, an elder at New Parish Church in Port Glasgow, said: "Meeting the girls was a wonderful opportunity and a life-changing experience.
"Getting to know them and their stories was humbling - one hug said a thousand words.
"Most of them get up at 5am and walk at least 30 minutes to get to the project.
"They have no breakfast and survive on one meal a day provided by mentors."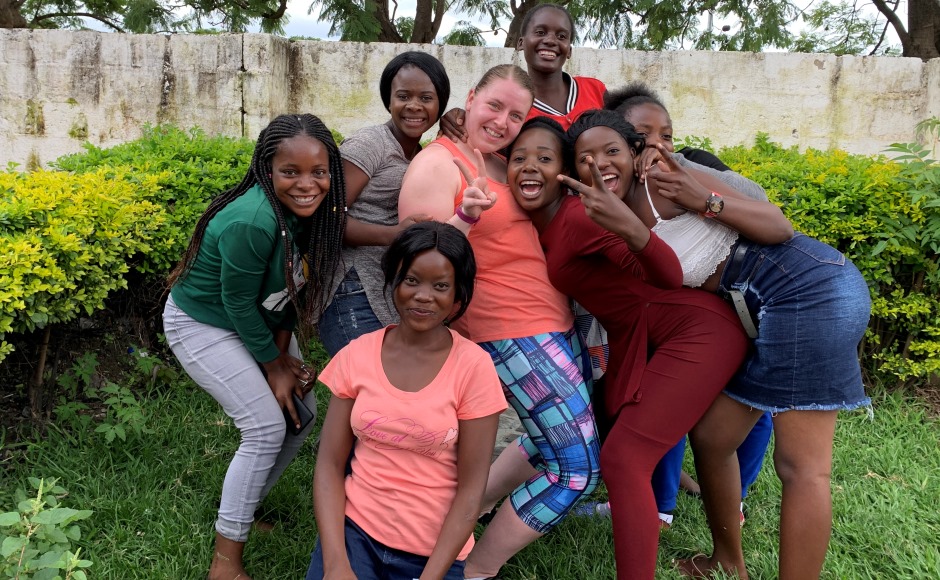 Mrs Eckford said she was particularly moved after spending time with a 19-year-old woman called Grace who fell pregnant after being attacked.
"She called her two-year-old son Innocent because she told me what happened to her is not his fault," she added.
"What happened to her was not her fault either.
"The project will allow her to complete her education and get her life back on track.
"I will carry her story in my heart forever."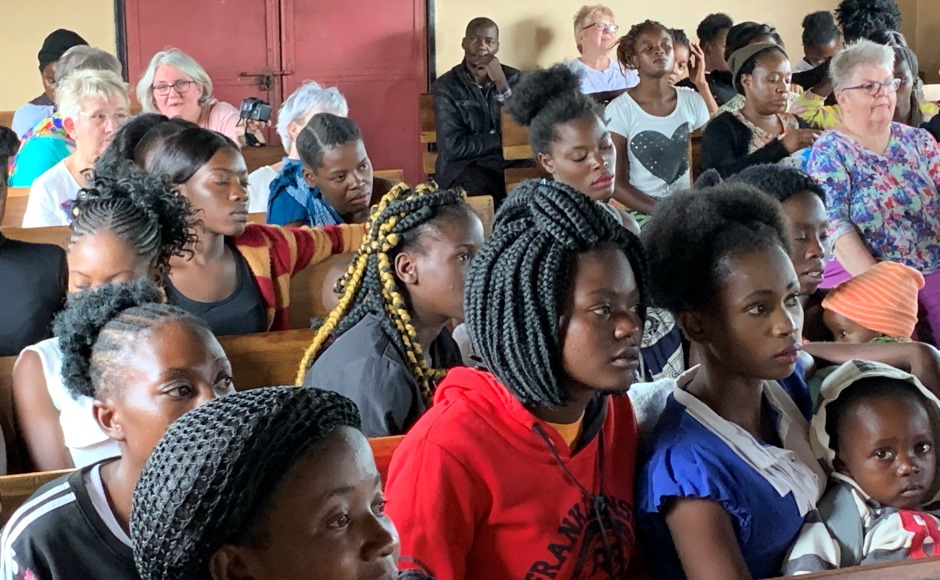 Mabel Wallace, session clerk of Duncansburgh MacIntosh Parish Church in Fort William, described the visit last month as an "emotional rollercoaster".
"The project is making such a positive difference in their lives and throughout the week there were tears, laughter and joy," said the Guild national vice-convener.
Patricia Robertson of Westburn Church in Greenock said she "thoroughly enjoyed" the trip.
"The project is working very well and during our time with the girls we introduced them to games they could play with their children and handed out toothpaste and toothbrushes," she added.
"I left Kanyama with a feeling of contentment that this project is working well for the girls and that they had a future to look forward to."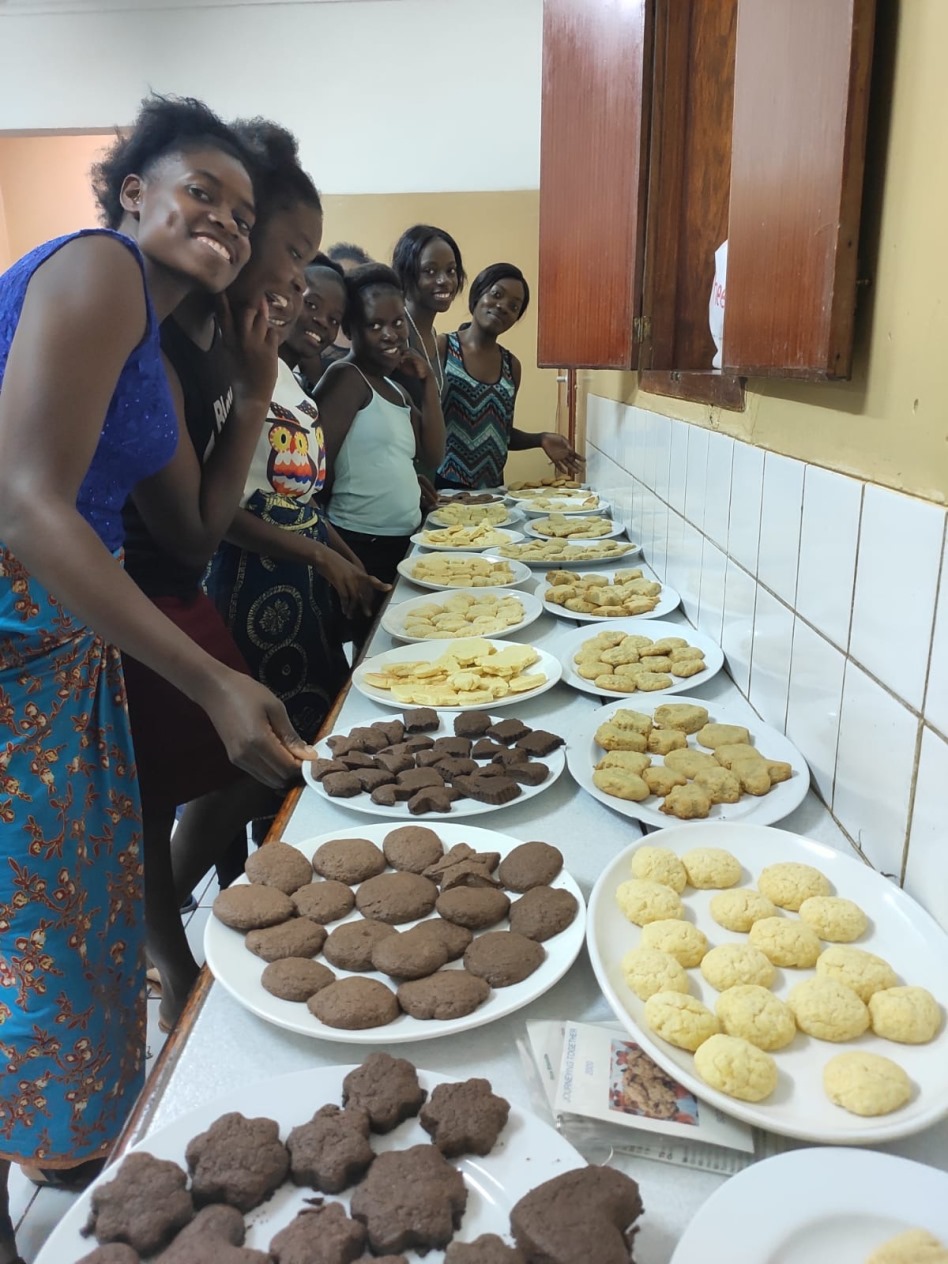 Karen Gillon, Associate Secretary of the Guild, said UCZ is doing "fantastic work" to tackle the vicious cycle of poverty in Kanyama.
"This is a project the Guild is proud to support and we now better understand the lives of the girls and the challenges that they face and the opportunities they are missing out on because society thinks they should leave school and their lives are over," she explained.
"It is helping to ensure that their lives are not over and they can be whatever they want to be with the right support and encouragement."
Carol Finlay, the Twinning and Local Development Secretary of the Faith Impact Forum of the Church of Scotland, organised the trip and said it allowed much learning as well as sharing.
"Although we shared with them small skills, I wonder if handwashing might prove to be the most important lesson during the visit," she said.
"At the time singing 'Happy Birthday' caused great hilarity but now with COVID-19 having reached Zambia, my worry about my friends in Kanyama is real.
"It is a poor suburb where small and inadequate houses stand cheek by jowl in an area with few amenities.
"Self-distancing and self-isolation may seem difficult for us in Scotland but how much more so in a situation where everyday life is fragile."
As soon as is permissible, Guild members plan to give talks to church and community groups to highlight the value of supporting a project that strives to help young women reach their potential.
UCZ has been a partner of the Church of Scotland since its formation in the 1960s.
For more information, contact Carol Finlay on cfinlay@churchofscotland.org.uk or Karen Gillon on kgillon@churchofscotland.org.uk