'Blended' Presbytery of Perth visit for Moderator
Published on 24 April 2021
The Moderator of the General Assembly is embarking on a "blended" visit to the Presbytery of Perth.
Rt Rev Dr Martin Fair will be given an insight and flavour of local church life through a combination of online and in-person meetings now that COVID-19 lockdown restrictions have begun to ease.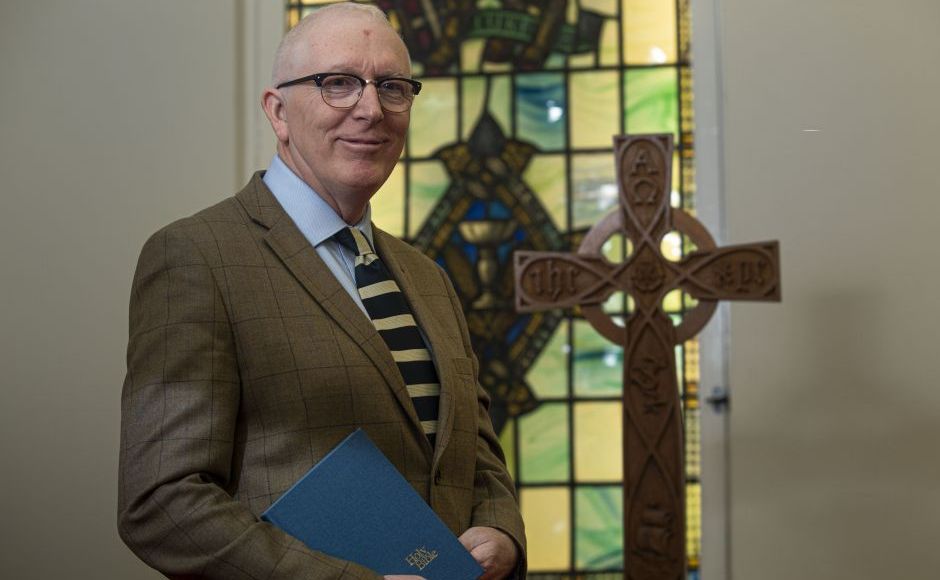 The visit starts tomorrow when he will lead live-streamed worship from Ardoch Parish Church in Braco to mark the 240th anniversary of the present building.
Originally known as the Chapel of Ease, it was opened to the public by Rev David Simpson in 1781.
The number of people allowed in the building for the service is limited to 40 due to social distancing rules but the service is being live streamed at 11am and a link will be available on the church's website later so people can watch at their convenience.
Encouragement
Over the course of the next week, Dr Fair will hold online and in-person discussions with ministers, elders, office-bearers and others representing the 35 congregations that make up the presbytery.
He said: "I'm very much looking forward to my visit.
"With other presbytery visits either cancelled completely or reduced to a few Zoom meetings, this is going to be nearer to the real thing with churches to visit for special Sunday services and various other 'in person' opportunities.
"It's been a challenging year for all of us and so my primary purposes are to listen to the experiences that ministers, elders and members have had throughout the pandemic and to offer encouragement for the months that lie ahead."
Dr Fair, minister of St Andrew's Parish Church in Arbroath, Angus, is taking part in the Kiltwalk to raise money for Christian Aid and will today walk six miles along the banks of the River Tay between Dunkeld and Perth.
The expedition is in solidarity with Rose, a grandmother from Kenya, who walks the distance on a daily basis to collect water for her family.
Justice
The Moderator is taking part in a public event entitled "Out of Lockdown" on Thursday at 8.00 pm which will be live streamed on the Presbytery of Perth website.
It is being filmed at the Madoch Centre which is run by St Madoes and Kinfauns Parish Church, with a small number of people in attendance in accordance with social distancing rules.
Five guests, including the Moderator, will discuss criminal justice, family support, mental health and well-being with former drug addict turned support worker, Gareth Vannet, contributing online.
Mr Vannet turned his life around with the help of the Havilah project which was set up by St Andrew's Parish Church in 2006 to help people with addictions.
Excitement
Rev Graham Crawford, minister at Kinnoull Church in Perth and convener of the presbytery's planning group, said: "We had planned a full programme for the Moderator's visit but much of it had to be curtailed and other parts transferred online.
"We are looking forward, though, to the events that have been scheduled and extend an open invitation to everyone to join us on the Thursday evening for what will be a thought-provoking set of conversations and discussions on some very important matters."
On Friday, Dr Fair will visit Perth Prison, where CrossReach run a family visitor centre, and accompany Street Pastors in the evening.
He will lead a Prayer Walk to the top of Kinnoull Hill on Saturday and participate in livestreamed worship from the North Church on Mill Street in Perth the following day.