Christmas greetings for our Forces Chaplains
Published on 21 December 2021 1 minute read
The Convener of the Church's Committee on Chaplains to Her Majesty's Forces, Rev Dr Marjory MacLean, has wished all our Navy, Army and RAF chaplains, and their families, a happy, safe and peaceful Christmas.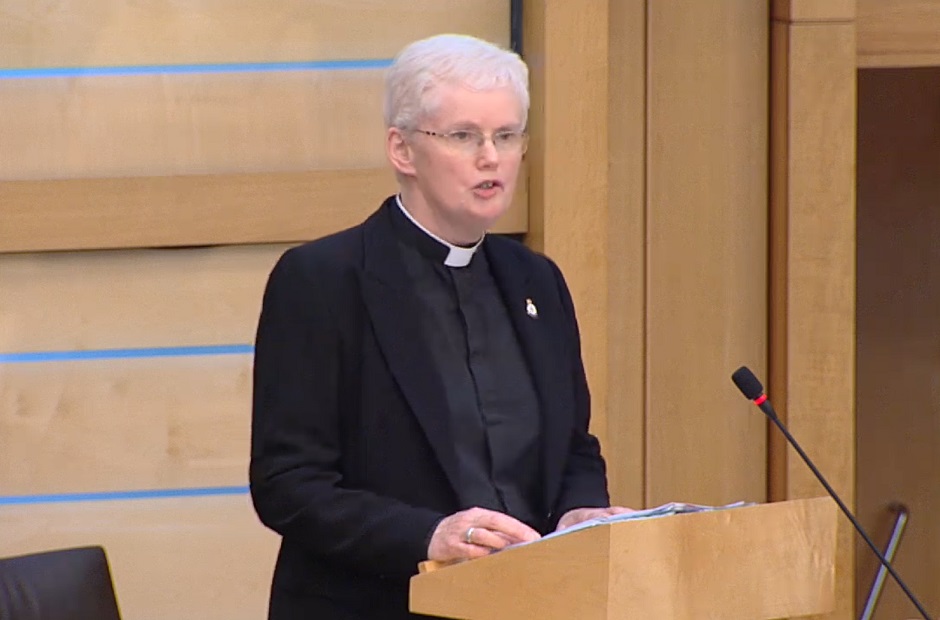 Marjory, who is also currently one of Lord Wallace's chaplains during his Moderatorial year, says: "This year, our Armed Services are deployed in many ways, some of them highly visible to us during the Covid crisis, some of them - as always - out of our sight.
"Our chaplains go with their people no matter where they need to be. And their families, in turn, share all the anxieties of separation and worry that are suffered throughout the Service community.
"We remember all of them in our prayers, whether chaplains on deployment or on call or able to be on leave, and their loved-ones, and those they serve."
The work of the Kirk's chaplains
Chaplains provide spiritual comfort and support to people in challenging and demanding situations.
Church of Scotland ministers can serve as chaplains in non-parish settings such as prisons, hospitals, universities, armed forces, schools, and work places.
The work of a chaplain demands commitment, ability and hard work. It is an important role for bringing God's love and compassion into different communities and maintaining the Church's presence in key areas of Scottish life.
The Forces Chaplains Committee specifically supports those dedicated to the spiritual well-being of the women and men of the Armed Forces.