Church members invited to join other Christians in marking Climate Sunday
Published on 31 August 2021
Church members are invited to join Christian groups from across the UK in marking Climate Sunday, including an ecumenical service in Glasgow Cathedral which will be broadcast live this weekend.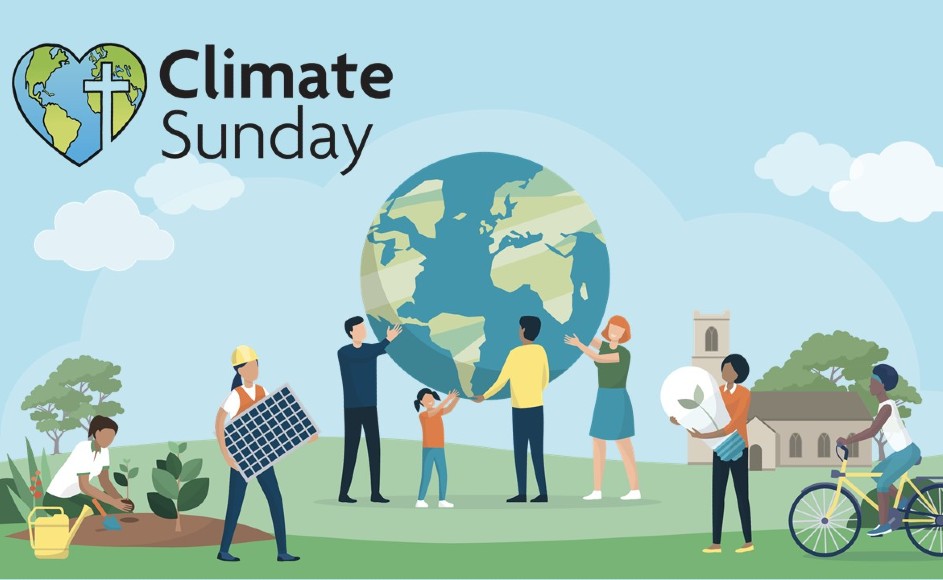 With around two months to go until the city will host the UN COP26 meeting, it will be a chance to come together in prayer and worship, celebrate what churches are doing to combat the climate crisis and commit to further action.
Lord Wallace, who is the Moderator of the General Assembly of the Church of Scotland, said: "As we look to the COP26 taking place later this year, it will be an honour to join with ecumenical friends from England, Wales, and Ireland, as well as here in Scotland, to mark Climate Sunday this weekend at Glasgow Cathedral.
"The service falls on the first Sunday of Creation Time and I would encourage people to take part by watching online as we seek to engage with the immense issues facing our planet together through prayer and worship."
The event has been organised in partnership with Glasgow Churches Together and Churches Together Britain and Ireland and will also feature contributions from different groups including Christian Aid and Eco-congregation Scotland.
Mary Sweetland, Treasurer of Eco-Congregation Scotland, said: "We need to take action as Christians who care for God's creation, tackling the climate emergency with urgency now and for future generations.
"When we welcome thousands from around the world, online or in person to COP26, we can all demonstrate that we are taking action and leading by example in our own church and across the UK.
"We all share a unique opportunity in the year ahead for transformational change, taking practical steps to change our own behaviour and calling on governments to agree global action when they gather in Glasgow.
"Climate Sunday helps link this directly with our spiritual life, focusing local churches on the environment in worship, prayer and action."

Around 1,600 churches in Scotland, England, Ireland, Northern Ireland, and Wales are also holding Climate Sunday services in their local parishes.
Lord Wallace, Moderator of the General Assembly of the Church of Scotland, will attend and will read a passage from the NIV Bible translation: Colossians 1:15-20.
Get involved
Register for free to watch the service at Glasgow Cathedral on Sunday 5 September at 4pm (music and inspirational videos will start at 3.30pm).

Read and sign The Climate Coalition's 'The Time Is Now' declaration.

Find out more about the work of our partners, Eco Congregation Scotland.
Find out more about Creation Time, which runs from Wednesday 1 September until 4 October, on the Churches Together Britain and Ireland website.