'Field of Hope' raises £6,500 for good causes in Fife
Published on 17 November 2021
A Fife church spearheaded a community project featuring hundreds of thousands of sunflowers and raised more than £6,500 for good causes.
The money will benefit 15 local charities and groups and was generated through donations to visit the "Field of Hope" on the banks of the Firth of Forth over three weekends in September.
Farmer Claire Pollock of Ardross Farm near Elie cut out the word "Hope" in a massive field – the size of four football pitches - to create a maze after being approached by Rev Douglas Creighton, minister of East Neuk Trinity Church linked with St Monans.
The congregation wanted to celebrate the amazing community spirit shown during the COVID-19 lockdown and support local charities and groups which struggled to fundraise and support people in need.
A motion congratulating Ms Pollock for creating the "Field of Hope" was lodged at the Scottish Parliament by Murdo Fraser, a member for Mid Scotland and Fife, and has been signed by 24 cross-party MSPs.
The money was handed over to representatives of the groups during two recent Harvest church services which was also part of the congregation's contribution to the Kirk's National Day of Giving.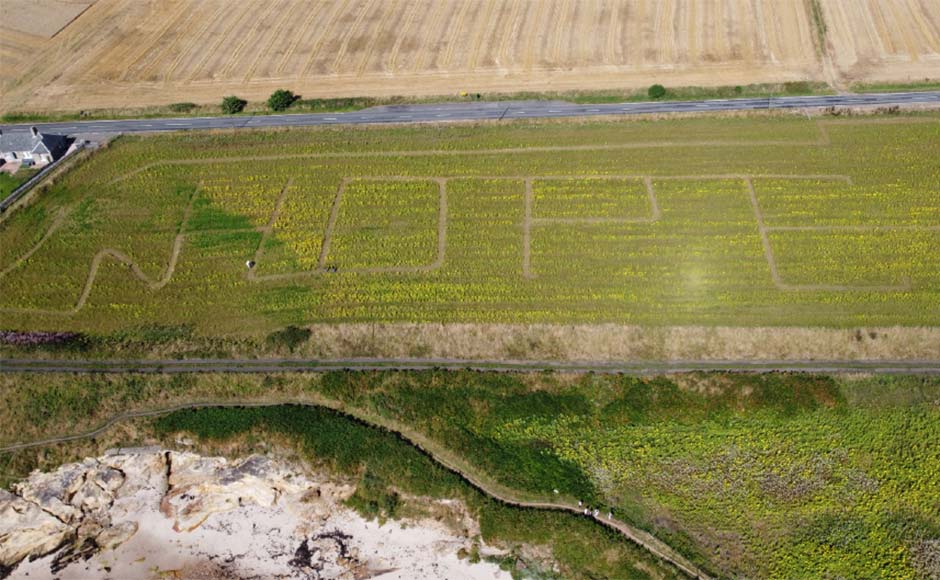 Mr Creighton said: "After paying costs to make the Field of Hope happen, we are delighted to be giving away a total of £6,540.88 to local groups and charities.
"We all have a role to play to preserve the elements of justice and fairness and each charity and group has a pivotal role in our society.
"We give thanks to the people who volunteer and give their time and talents to keep people in our community free from harm and hope that our donation supports their work in helping others."
The organisations that have benefited from the Field of Hope are:
Fife Young Carers – it supports children and young people up to the age of 25 years who look after someone in their family who is ill or has a disability.
East Neuk Frail Elderly project – it reaches out and engages with people who may be socially isolated, feeling lonely in need of some companionship.
Royal National Lifeboat Institution at Anstruther – the charity relies solely on donations to maintain its rescue service and the donation will go towards buying a new boathouse for the Shannon Lifeboat.
St Monans Community Larder - open to everyone and run by volunteers, its main aim is to address food waste from supermarkets and homes.
East Neuk First Responders – an independent community resuscitation charity and the donation will go towards the upkeep of the public access defibrillators.
East Neuk Emergency Planning Team – helps people to prepare, respond and recover from local emergencies.
ENeRGI - provides support and information for people who have or have experienced mental health and or substance misuse issues.
East Neuk Foodbank – a vital service that supports individuals and families in the area.
East Neuk Scouts Association – donation will go towards preserving a Scout Hall.
East Neuk Emergency Trust – supports vulnerable people experiencing difficulty and a temporary crisis in their lives.
Colinsburgh Community Trust - manages Colinsburgh Galloway Library and Colinsburgh Town Hall to provide a wide range of activities including a community cinema, youth club and church services.
Colinsburgh Youth Group.
East Neuk Girl Guides.
Pittenweem Tennis Club.
Playspace – a group for parents/carers and their children in the East Neuk.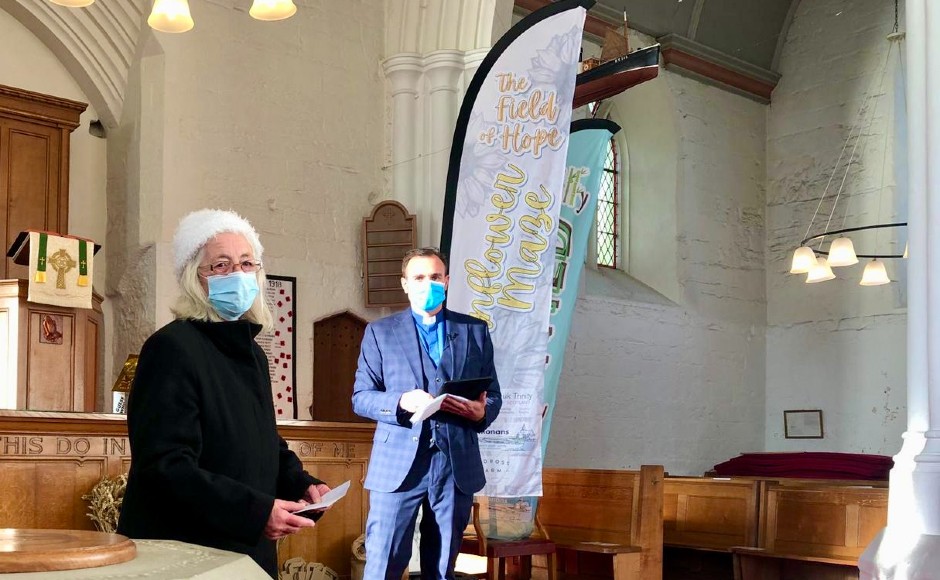 Some of the money will also be used to fund the work of East Neuk Trinity Church linked with St Monans.
Mr Creighton said: "We all require hope in our lives and for Christians, God is the source of hope for us all.
"He provided us with just the right environment to plant, nurture and grow the sunflower maze of hope which showed everyone who visited that when everything else seemed dark, new life could emerge.
"Standing tall and bright, sunflowers look to the sun when it is a bright day, and they look to each other on dark days.
"We ask God to help us to be like sunflowers, look to His son for guidance and to each other when times are darker, and ensure that we can be church for so many people outwith the walls of our buildings and parish boundaries."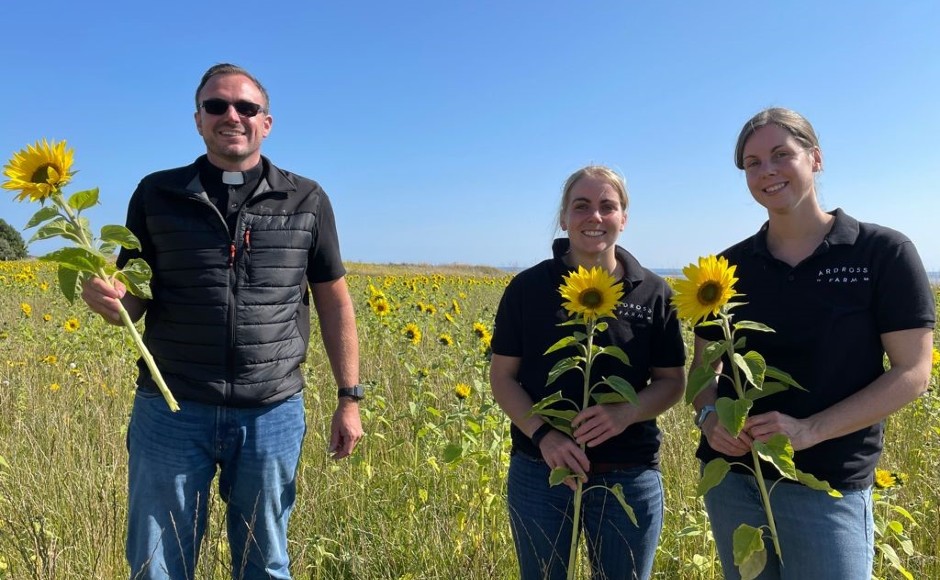 The project was linked to a wider community initiative which saw pupils at three local primary schools gifted pots of seeds to grow sunflowers in their homes and gardens.
Ms Pollock, 30, who runs Ardross Farm – which has a shop - with her mother Fiona, and older sisters Nikki Storrar, 38, and Tara Clark, 34, said she was delighted to sow the "Field of Hope".
"I think it is brilliant that we managed to raise so much money for local good causes and spread some joy within the community," she added.
"It was great to give something back as we would not be here without them."
If you are inspired by the work of East Neuk Trinity Church linked with St Monans and would like to support the work they do you can donate via the buttons below.
You can now donate to any of our churches through our website or you can choose to donate to the national church funds.
Your money will be used to further our charitable activities and share the Good News of Jesus Christ.