Guild announces six new project partners for 2021-24
Published on 21 April 2021
Following a successful three-year fundraising cycle where members raised more than £540,000, the Church of Scotland's Guild has now announced its six new project partners for 2021-24.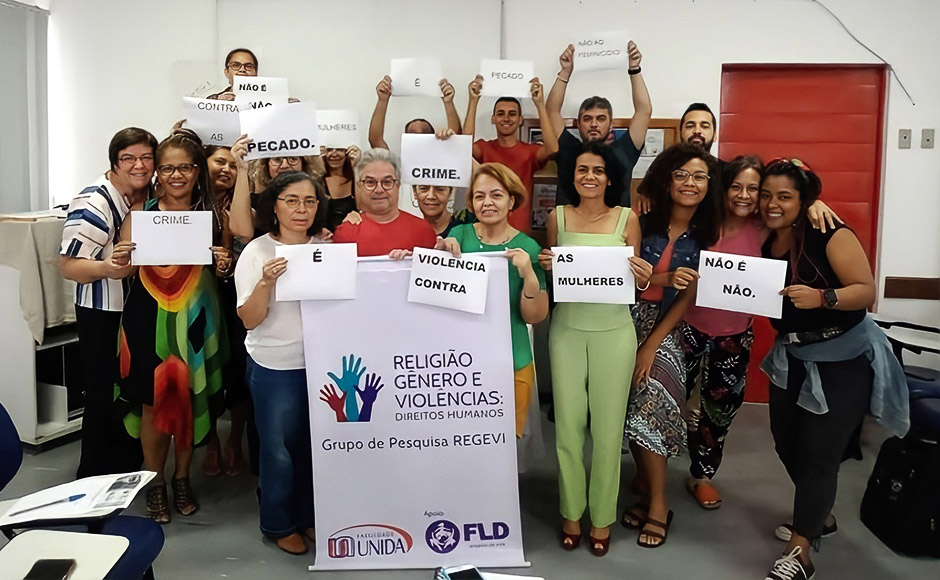 Each of the six projects will receive financial and prayerful support from the Guild until the end of the fundraising cycle in 2024.
All six project partners, as well as the ongoing work, worship and focus of the Guild, will relate to the theme of their new three-year strategy, 'Look Forward In Faith'.
'Look Forward In Faith'
Mabel Wallace, the Guild's National Convener, acknowledged the project partnership scheme is a "huge privilege".
"As National Convener, I give thanks that we are able to partner with another six wonderful charities for the next three years under our strategy, 'Look Forward In Faith'," Mabel said.
"Our desire is to offer prayerful support to their work and to raise money that will see the vocation and mission of the projects worked out in so many ways. It is a huge privilege to be able to work with these wonderful organisations and we look forward to sharing the project partnership scheme with congregations across the country.
"Please pray for the work of our partners and for the Guild as we seek to support them in all that they do."
"It is always a hugely exciting time in the life of the Guild when we announce our project partners at the beginning of a new three-year cycle," said Iain Whyte, General Secretary of the Church of Scotland Guild.
"The new projects will operate across four continents, in a hugely diverse range of purposes and with an equally diverse variety of people. From South East Asia, to Brazil, Tanzania and Uganda – as well as at home in Scotland – we are really looking forward to learning about the work of our partners and offering prayerful and financial support to them."
The six new Guild projects
The six new projects are:
The Vine Trust – the Kazunzu Village of Hope in Tanzania

Working with the Vine Trust and their partners on the ground, the Guild will help them take forward the development of a sustainable village with homes, a school, a health centre, a community hub and 40 individual homes. The large family homes will enable young families to serve as foster parents to four or five orphan children identified by the Church in partnership with community leaders and social services. Self-sustainability will come through agriculture, gardening, fish-farming and the development of a transport business.

Beat – 'Blether with Beat', Scotland

Eating disorders have a huge impact on young people and on their families. This project will help develop a network of young ambassadors who will work in schools, colleges and universities as well as with church congregations, the Boys' Brigade, the Girls' Brigade and school chaplains to raise awareness of the impact of eating disorders and to encourage people to seek help. In addition, the charity hopes that by engaging with the Guild its members will be better informed and will be able to open doors to meetings with community leaders, GP practice managers, teachers and others, to share resources and key messages about eating disorders.

Home for Good, Scotland

Home for Good is a Christian charity dedicated to finding a home for every child who needs one. The charity works to inspire people to think about fostering and adoption. It also equips churches to welcome these families and help support people on their journeys. This project will allow Home for Good to reach all parts of Scotland and will also enable them to build their network of volunteers. Once trained, these volunteers can run events, offer training and build support groups which provide much needed encouragement for these families. Home for Good wants all children to find a loving home and this project will help them to do that.

Pioneers – Chocolate heaven, South East Asia

This project will help build and develop a factory to support the production of sustainable chocolate production in South East Asia. The project's success will be measured by: more farmers receiving fair prices; more workers experiencing regular employment - many for the first time; more parents able to provide a bright future for their children; and it could also mean the start of a network of people choosing Jesus as their Lord and Saviour.

UNIDA – 'Hear our voice!', Brazil

'Faith in the Future' is a project at Faculdade Unida de Vitória (UNIDA), a higher education institution in Brazil, designed to empower young women through theological education. UNIDA believes in an education that can transform lives in a violently unjust Brazilian society. Their project has three core elements: providing access to accredited theological education for young women through special scholarships; equipping young women for leadership in churches, faith-based organisations and wider civil society through practical education; and mentoring young women through accompaniment and work placements.

Starchild, Uganda

Starchild are hoping that, together with the support of the Guild, they will be able to build a centre where children with a range of learning disabilities - but particularly autism - can come to learn alongside their peers. In Uganda, children with learning disabilities are often hidden away and do not receive the education they should. This project hopes to tackle that stigma, support the children and their families and also help to educate community leaders.
Guild groups are free to choose to support any or all of these projects, both prayerfully and financially, while at the same time deepening their understanding of the underlying issues presented by each project.
Donate to the Guild
The impact of the global Coronavirus pandemic has forced Guild meetings and events to be postponed, cancelled or moved online, but the vital work and fellowship of the Guild goes on and is needed now, more than ever.
Whether you are a Guild member who wants to continue to support the work of the Guild or a friend to the Guild who is moved to contribute for the work of our project partners, we want to help you support the Guild in whichever way you feel led.
To donate directly to the Guild and its project partners, you can visit our donations page to donate online or contact Guild@churchofscotland.org.uk