It's a Fair Question - in conversation with broadcaster Sally Magnusson
Published on 23 April 2021
One of Scotland's best known broadcasters has revealed she started her career on the small screen thanks to a church minister.
Sally Magnusson said she was invited to get involved in a programme produced by Rev Dr Nelson Gray, a former head of religious broadcasting at Scottish Television, after he read a newspaper article she wrote.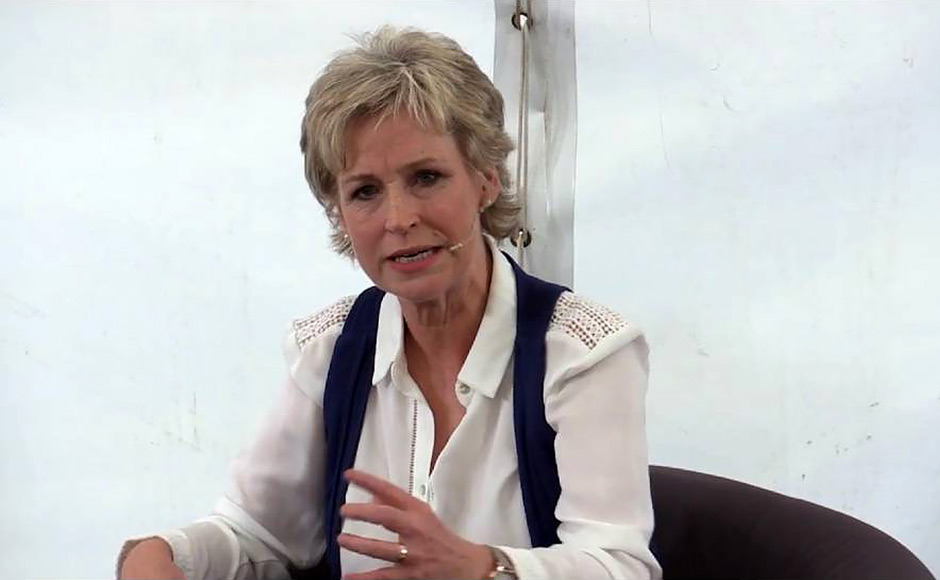 She said she had no aspiration to work in television despite the fact that her father, Magnus Magnusson, was a broadcaster of renown but she thoroughly enjoyed the experience and it led to more offers of work.
Ms Magnusson, who once presented a documentary about Kirk missionary Jane Haining who died in Auschwitz in 1944, shared her thoughts in the latest episode of It's a Fair Question.
She told Rt Rev Dr Martin Fair, Moderator of the General Assembly, that the first book she wrote was about Eric Liddell, a Scottish athlete who refused to run on Sundays and later served as a missionary in China.
Ms Magnusson said she was given just six weeks to write it to coincide with the release of Chariots of Fire in 1981– a film about Liddell's participation in the 1924 Olympic Games where he ran for the glory of God.
She revealed that she moved back to her family home and enlisted the help of her father, mother and sister to finish it on time.
Dementia and music
Ms Magnusson, a BBC Scotland journalist, also speaks about her late mother, Mamie, a former newspaper journalist and author who lived with dementia.
After her mother's death in 2012, she founded Playlist for Life, a music and dementia charity which has inspired church congregations to reach out and support sufferers and their carers.
Ms Magnusson said: "My mother had always been a great singer, when I say that I don't mean any professional pretension, but she's had a lovely singing voice and an ability to harmonise instinctively with absolutely anything, which made any song rather more beautiful than it would have been.
"As her dementia progressed, it was more and more obvious that singing with her could perk her up or could indeed soothe or calm her down."
Ms Magnusson said it is important for people to try and understand as much as possible what people living with dementia are going through.
"Once you understand it's much easier to respond but don't think that you have lost that person," she explained.
"Music which connects us to the very deepest parts of ourselves can make the connection that you desperately want to retain with that person.
"So, go and make a playlist, try and find as many pieces of music as you can that have been meaningful to this person in the past.
"You will see fingers tapping and joy returning to a face."
Ms Magnusson appeared at the Heart and Soul festival, part of General Assembly week, in 2018.