Jersey church creates 'Table of Remembrance' to mark Remembrance Sunday
Published on 9 November 2021
Ex-serviceman Sandy Wright, 86, came to his minister Rev Graeme Glover with an idea for a 'Table of Remembrance' at his local church, St Columba's Church of Scotland in Jersey, to commemorate Remembrance Sunday.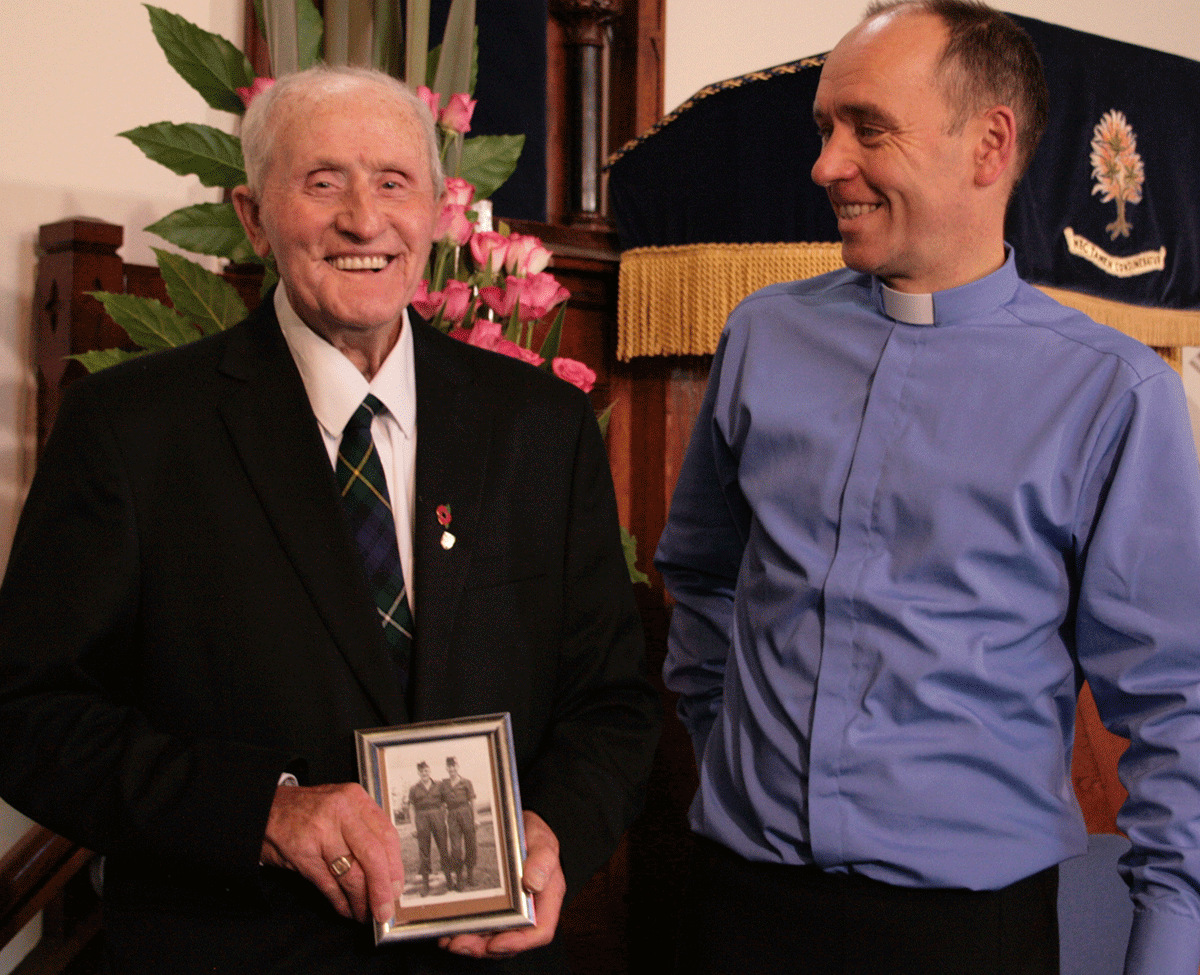 As the base for one of our Church of Scotland congregations, Jersey is home to up to 10,000 Scots who went there to find work and stayed to live there.
One of these Scots is Sandy Wright. Sandy did his national service in Malaysia from 1955-1958 and a photograph of him with his fellow serviceman and friend, Scott, is proudly displayed in Sandy's front room.
Sandy says that Remembrance Sunday is special for him because he "gets to remember Scott and the boys who are no longer with us now."
"The idea for the Table of Remembrance came from that photo in Sandy's front room," said Rev Graeme Glover, the minister at St Columba's Church of Scotland in Jersey.
"We will be asking people to bring in photos or mementos of those they are remembering to form a display at the front of the church. Remembrance here, as in other churches, is a moving time and the intention with Table of Remembrance is to make the Act of Remembrance more personal.
"Before the two-minute silence, we will talk about those we are remembering. The children will be in the service at that point and they will help by helping us all see the different photos and mementos. After this, we will begin the Act of Remembrance.
"The end of our Remembrance Service will also be different this year. We will leave the service without the normal 'Amen' at the end. Instead, we will simply leave after a benediction sung to the military bugle tune 'Taps':
Thanks and praise, for our days,
'Neath the sun, 'neath the stars, neath the sky;
As we go, this we know, God is nigh.
"The idea of having no 'Amen' at the end of the service is to remind us that the need for us to be 'peace-makers' continues beyond our time of remembering."
The Remembrance Sunday Service at St Columba's Church of Scotland in Jersey will start from 10:45am on Sunday 14 November and all are invited to submit their photos and mementos.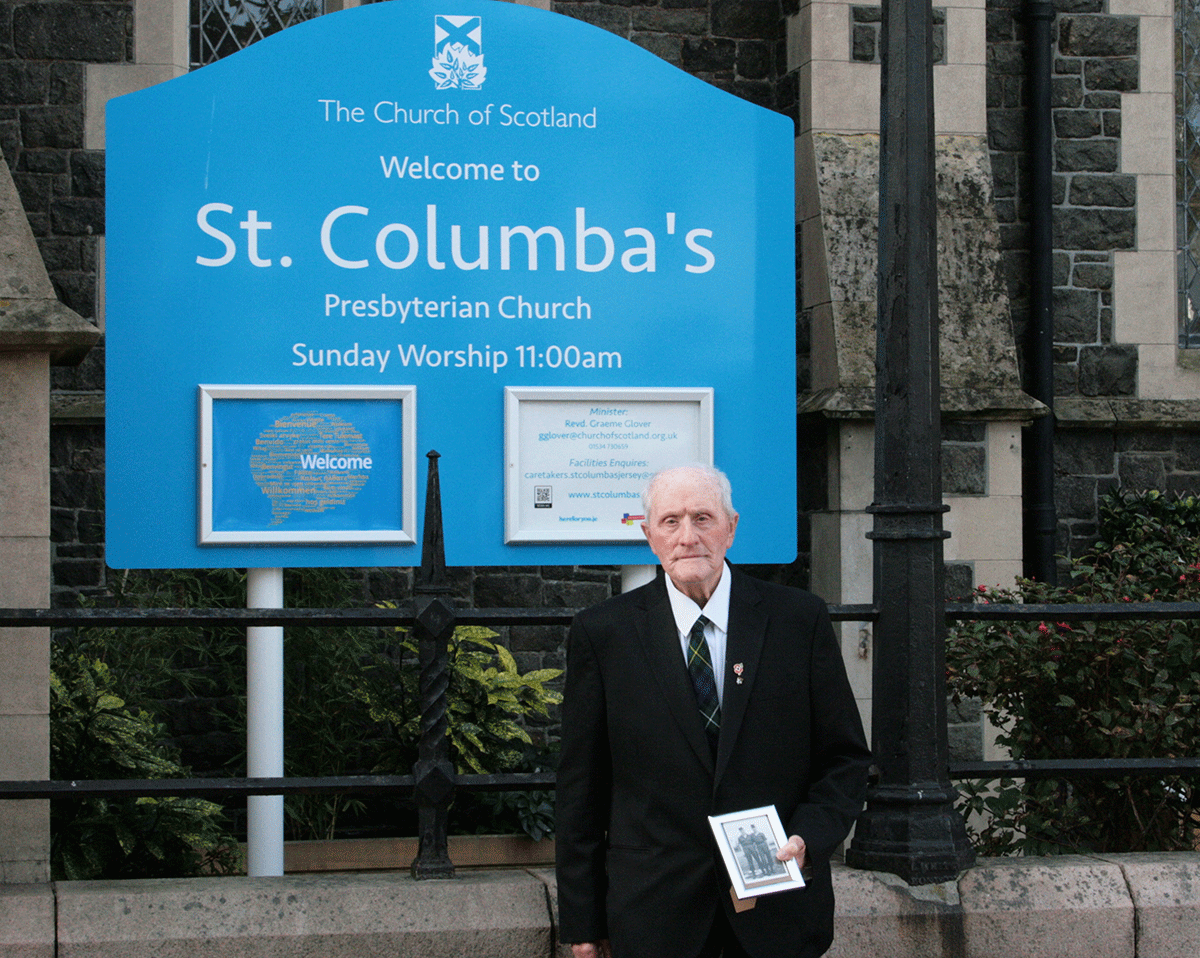 Share your Remembrance Sunday photos with us
The Moderator of the General Assembly of the Church of Scotland, Lord Wallace, will also be marking Remembrance Sunday by laying a wreath at the City Chambers' Stone of Remembrance in Edinburgh, on behalf of the General Assembly.
Lord Wallace will then lead the prayers of intercession at the Remembrance Sunday Service in St Giles' Cathedral in Edinburgh.
How is your church marking Remembrance Sunday this year? Please send in your photographs with captions to mediarelations@churchofscotland.org.uk and we'll aim to share them in a special dedicated gallery on our Facebook page.
If you are inspired by the work of St Columba's church and would like to support the work they do, you can donate via the button below. You can now donate to any of our churches through our website or you can choose to donate to the national church funds. Your money will be used to further our charitable activities and share the Good News of Jesus Christ.