Kirk minister reflects on Islamophobia Awareness Month
Published on 16 November 2021
To mark Islamophobia Awareness Month, Rev Neil Galbraith, the minister at Cathcart Old Parish Church, has written a reflection on Islamophobia, the benefits of diversity and inclusivity, and how we as Christians can work together across faiths to heal divisions.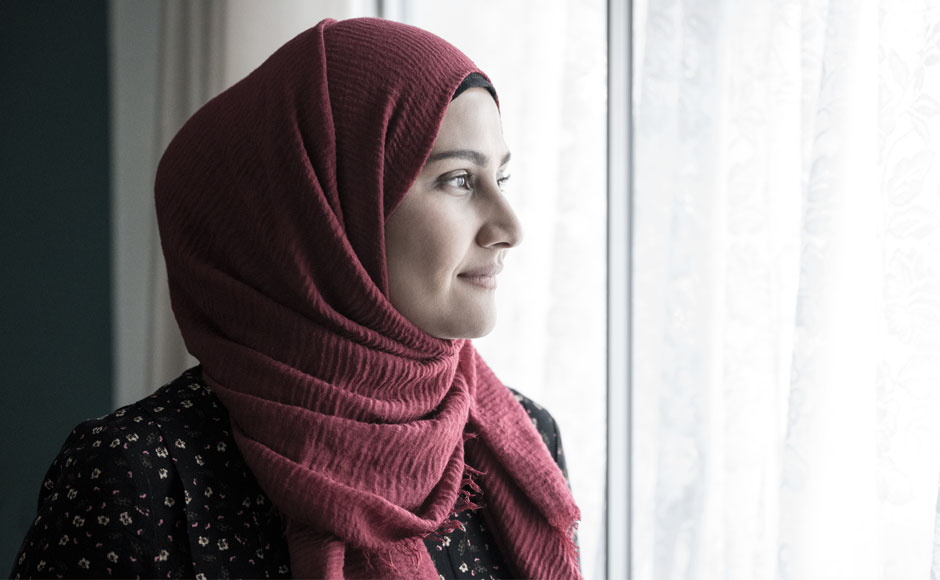 In addition to his role as Kirk minister, Neil is the National Chaplain for Police Scotland and CEO of award-winning Scottish charity Glasgow the Caring City, which he co-founded in 1999 initially to support people affected by the war in Kosovo, especially those who came to Glasgow.
To date, Glasgow the Caring City has distributed over £600m worth of aid and development to over 70 countries, as well as projects at home in Scotland. During the Covid-19 pandemic, they delivered almost £5m of personal protective equipment to over 300 Scottish communities. The charity also runs a special needs child care programme, and initiated the work for a veterans' project and 10 asylum centres in Glasgow.
'In a sense, Islamophobia is a terrible fear of the unknown'
The charity is one way that Neil works with people from other faiths.
"I co-founded the charity along with the late Dr M.T. Shaheen MBE. Its strapline is 'Helping the Child in Need'," he said.
"When we started up, I honestly do not remember once asking what religion people were. We had folk in need and we got on with it, and as the charity grew, never once did we ask the religion question.
"A kid was in need, a community devastated, a world damaged, and in the name of our city we responded.
"My relationship with people of the Muslim faith is built on respect, friendship, and daily working relationships. I work in Glasgow on the front line of need, so if somebody comes from the moon, and they need help, and we can offer that help, then we are morally bound to do it.
"If I can open doorways that build up community relationships, where people can lift themselves from the mire of poverty, abuse, or want? As a person of faith, I am called to do that.
"A person's religion, colour or caste does not come into it at all. And that has been the ministry I have followed for almost 40 years.
"One definition of Islamophobia is, 'A fear, prejudice and hatred of Muslims or non-Muslim individuals that leads to provocation, hostility and intolerance by means of threatening, harassment, abuse, incitement and intimidation of Muslims and non-Muslims, both in the online and offline world. Motivated by institutional, ideological, political and religious hostility that transcends into structural and cultural racism which targets the symbols and markers of being a Muslim.'
"In a sense, Islamophobia is a terrible fear of the unknown and of people from a different faith group to our own.
"I have a fear of heights, I do not like snakes, tunnels or enclosed places. In fact, in many ways I'm just 'a big fearty' when it comes to things I neither understand or appreciate.
"In the case of Islam the religion, I honestly do not know enough about it. But I do know that my lack of knowledge is a weakness, and that if I listened to everything said about Islam and its perceived relationship with hate crimes, terrorism, and hate towards Christians, I could add Muslims to my list of phobias.
"How sad and wrong that would be."
'It is the language of conflict which stokes the fire'
When asked why Christians should challenge Islamophobia, Neil said:
"The better question is, should we not be wise enough to find a peaceful, respectful, honest and sincere route forward on the debate?
"I do not want to actually get caught up in the politics of division — I have a ministry that covers all faiths and none. I am a parish minister for a wonderful church and for great people. We are all on a journey through life and if we can do that journey together then all the better.
"Bashir Mann's book, 'The Thistle and the Crescent', looks at the history of the relationship between our faiths. Mr Mann and M.T. Shaheen [co-founder of Glasgow the Caring City] were among the first Pakistanis who made their home in Glasgow. Both of these men were vanguards for their community, and for this nation. Right up until they died they fought for a multi-faith relationship between the faiths.
"The challenges we face today may have a religious and cultural dimension, and the murder of the MP Sir David Amess underlines why hate crimes are a major cause of concern. This terrible trend is fuelled by extremists and in the Internet's darkest pages.
"It is the language of conflict which stokes the fire. From the Crusades on down through history, society, white Christian society; there has always been a 'down' on other faiths, other colours. But in the last 150 years it has become more communicated, challenged, admitted, that racism is a challenge which Scotland has not been good at dealing with.
"So, for me, if we want to really challenge anything I'd say: let's start with poverty, the environment, education, health, well-being, lack of employment and so on.
"For, if we can fix these matters in an honest and lasting way, working together across faiths, then perhaps those positive outcomes would heal the divisions among us.
"From a Church point of view, I believe in diversity and inclusion, so why would I not let friends from other faiths share in the worship, especially on St. Andrew's Day? Are we not all Scottish at that moment in time? We will be doing that again on 28 November, and then in the afternoon we have the police service for those taken by COVID, and that too will be multi-faith.
"I should also say, as National Police Chaplain, I would not be able to do my job if I did not hold the views I hold. The Force is totally diverse and inclusive, with a total respect for life choices and cultural backgrounds.
"And if we ever to get away from the mess we are in today as a society, that must be the philosophy that takes us forward."
'You need to experience it, live it and practice it'
Neil believes that, to improve relationships among people of different faiths, "you need to experience it, live it and practice it".
"My congregation allows me great freedom. They welcome our close friends from the community when they come for events.
"They fell in love with Sheik Rawazzi, and he fell for them. Shabir Beg, Chairman of the Scottish Ahlul Bayt Society, uses the Kirk as his base, and we recently hosted one of their events for COP26. Our relationship is based on respect and friendship.
"So form a team of folk who know what they are talking about, who work on the front line and invite them to come on board on a major bridge-building exercise.
"Remember, make a man a friend and you will have him for life. Make a man an issue, and you will both give up when you get bored or worse still, offended.
"In the end my advice would be to just do it! It is amazing how far you can go with fairness, honesty and integrity."
Kirk's work in tackling Islamophobia
The Church of Scotland is an active supporter of Islamophobia Awareness Month, which seeks to support Muslim communities across the UK in fighting anti-Muslim hatred.
There is no place for hatred aimed at anyone in our society, and as one of the main faith traditions in Scotland we have a duty to tackle the ignorance, fear and misinformation that feeds it.
In 2018 the General Assembly backed a deliverance which condemned "all forms of religious discrimination, including Antisemitism and Islamophobia" and encouraged "local communities to build bridges, and to become friends, with neighbours from other faith traditions."
Earlier this year, Very Rev Dr Susan Brown, convener of the Kirk's Faith Impact Forum, spoke out following the publication of a disturbing report which highlighted "shameful" behaviour towards our Muslim brothers and sisters.
For more information on events, webinars and how to get involved please visit the Islamophobia Awareness Month website.