Moderator and Archbishop issue statement on refugee crisis
Published on 26 November 2021
The Moderator of the General Assembly and the Archbishop of Canterbury have issued a joint statement about the plight of refugees and asylum seekers following the tragic loss of life in the English Channel.
At least 27 people died trying to reach the UK in a small boat this week.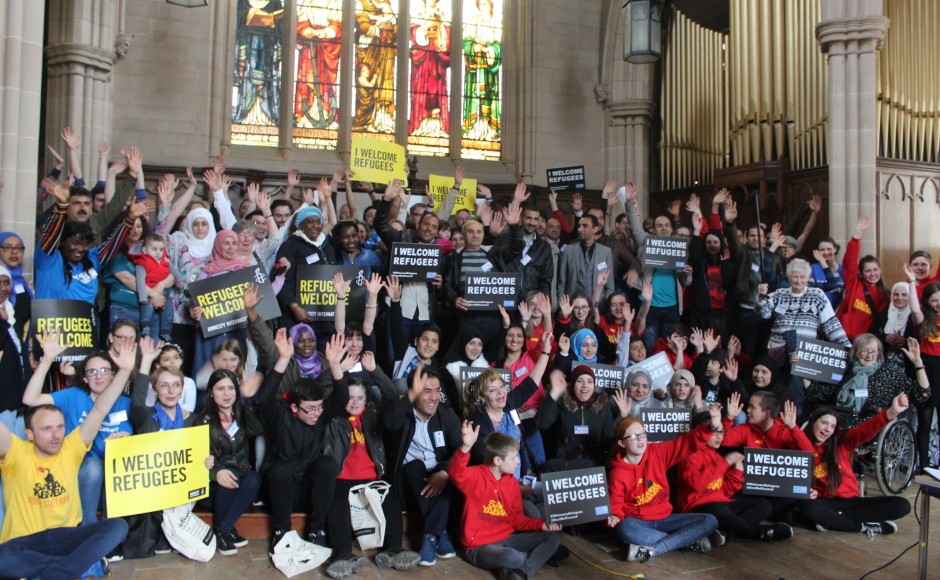 "The Church of England and Church of Scotland, along with Christians around the world, believe that every person is made in God's image.
"We celebrate our work supporting vulnerable people seeking refuge and asylum.
"In a climate that is often hostile towards these men, women and children, we commit to offer them welcome and compassion.
"In too many cases, the churches are the only available support in an asylum system that is proving inadequate to the task.
"We take care to ensure our practices are safe, robust and above all founded on Christ's command to welcome the stranger.
"It is a tragic reality that worldwide there are more than 26 million refugees, around half of whom are children.
"The number of displaced people due to persecution, conflict and violence is more than 80 million.
"This is a global challenge of terrifying proportion.
"No effective solutions will be found unless states, religious groups and civil society come together in a spirit of pragmatism and compassion.
"This situation cannot go on - let this be the moment we bring hope for all God's precious children."
Lord Wallace, Moderator of the General Assembly of the Church of Scotland
The Most Reverend Justin Welby, Archbishop of Canterbury