Commission of Assembly agrees to "hybrid" General Assembly 2022
Published on 23 March 2022 1 minute read
The Commission of Assembly has agreed that, in light of concerns some people have due to the ongoing Covid-19 pandemic, optional online attendance will be approved for this year's General Assembly.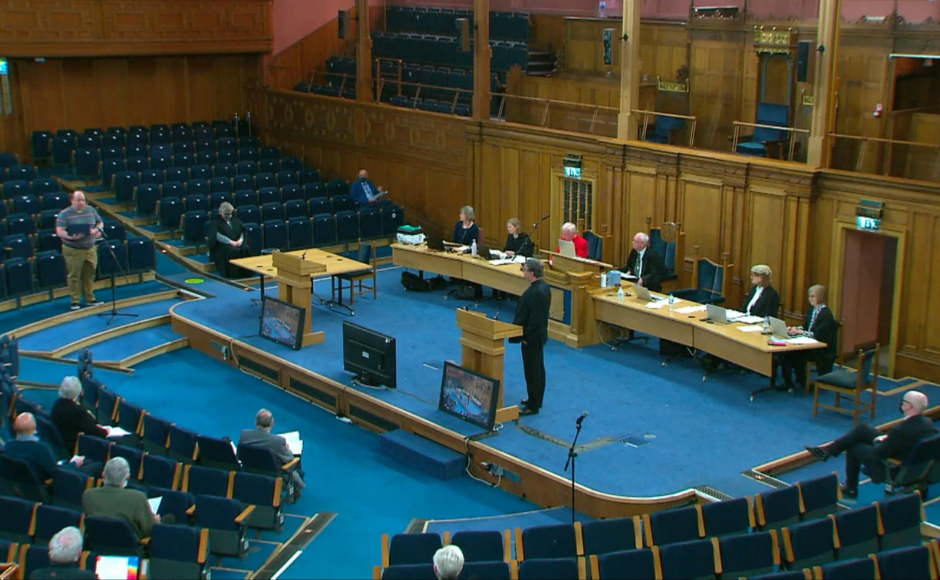 Commissioners voted unanimously in favour of the Assembly Business Committee's deliverance as amended, meaning commissioners are now free to attend the General Assembly through an online platform.
Rev Donald McCorkindale, convener of the Assembly Business Committee, said:
"The Commission of Assembly went well with many engaging online, and has now agreed that in preparation for the General Assembly in May, Presbyteries may commission ministers, elders and deacons to participate remotely or in person.
"We look forward to gathering together for business, fellowship and worship."
The Assembly Business Committee brought forward seven sections of the deliverance during the session, all allowing for commissioners participating both online and in-person.
Commissioners voted 52-3 in favour of an amendment which allows for more flexibility around presbyteries' online attendee numbers, within the constraints of a risk assessment which allows for no more than 550 commissioners within the Assembly Hall.
If they wish to participate online, commissioners now have until Friday 8 April to give notice to the Principal Clerk.
At present, there is no provision in the Commission of Assembly Act (Act VI 1997) for the Commission to meet with some or all of its members participating online.
However, during October 2020 and May 2021, the General Assembly met with commissioners online due to the Scottish Government's regulations forbidding large in-person gatherings.
In ordinary times the event brings around 800 commissioners and visitors to Edinburgh to debate on Church matters and the issues of the day.
Watch the General Assembly 2022
The 2022 General Assembly opens on Saturday 21 May and runs until Thursday 26 May at the Assembly Hall on The Mound in Edinburgh.
The event will be livestreamed through the Church of Scotland website, with highlights shared each day through the website, Facebook and Twitter.
Rt Hon Lord Hodge, the Deputy President of the Supreme Court of the United Kingdom, has been appointed Lord High Commissioner to this year's General Assembly.