New worship materials will help Church of Scotland mark Season of Creation
Published on 3 August 2022 4 minutes read
New worship materials to help Christians think about their relationship with the natural world are being launched this week ahead of this year's Season of Creation.
Running from September 1, the World Day of Prayer for the Care of Creation, to October 4, the feast of Saint Francis of Assisi, the annual event encourages Christians of all denominations to engage in prayer and action for the protection of creation.
Ecumenical charity Eco-congregation Scotland will officially launch this year's Season of Creation resources this evening (Wed August 3) at 7.30pm.
This will provide a taste of some of the video and other resources which will be available to support worship throughout the month, including on the Church of Scotland weekly worship pages.
All text and video is downloadable for use both in person and online and anyone wishing to attend the launch event can book a place via the Eco-Congregation Scotland website.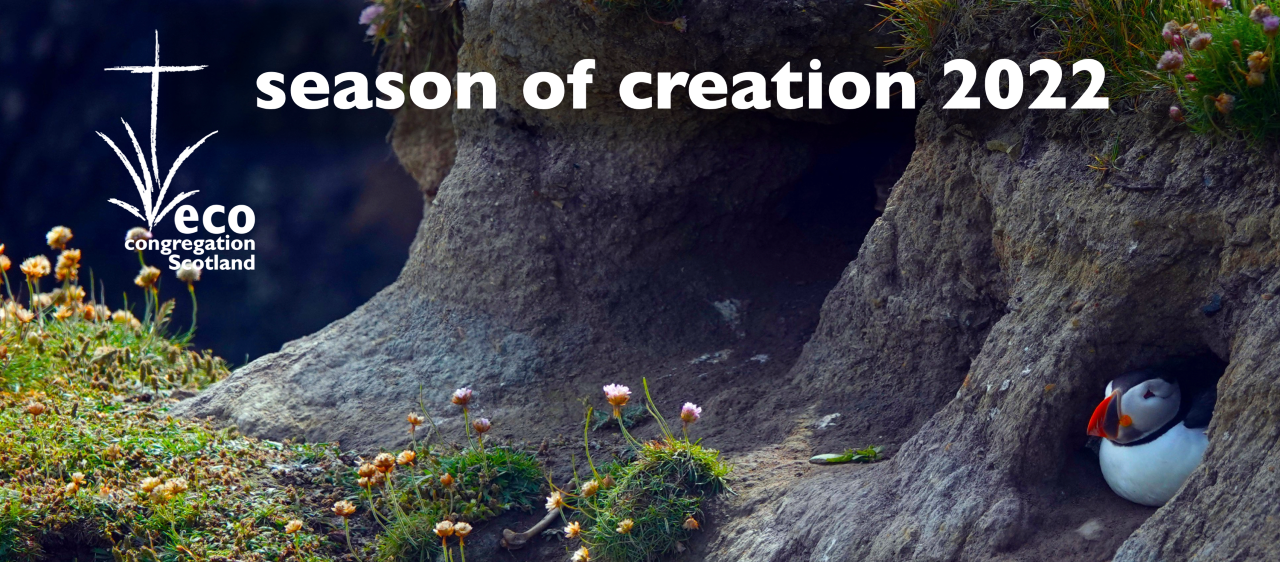 Stilling videos will prepare us for worship
Worship materials have been prepared by an ecumenically diverse group of writers and artists, with the Church of Scotland, the Roman Catholic Church, the United Reformed Church and the Scottish Episcopal Church represented along with Eco-Congregation Scotland's own team.
Adding an international perspective, there are also contributions from Rev Rachel Mash, the environmental coordinator of the Anglican Church of Southern Africa.
Every Revised Common Lectionary reading is covered with written reflections, often supported by video.
New this year is the growing collection of Stilling videos – short reflective items which can lead into prayer or worship – but there will again be full length reflective videos suitable for a sermon slot, for each of the five weeks.
A relationship with creation
Eco-Congregation chaplain Rev David Coleman said: "We really are at a stage when thinking of things about creation are not a soft option any more and are fundamental for our mission.
"We are trying to encourage people to have the confidence to read the signs of the times and interpret the Bible accordingly. Because so much of the Bible has emerged out of crisis it is necessarily a spiritual resource for those times when people are feeling worried or feeling dreadful."
He added that one of the most important themes for this year's Season of Creation was to encourage Christians to develop a personal relationship with creation.
"We are trying to encourage churches to have the confidence to build an interactive relationship with creation rather than just caring for property that belongs to someone else, even if that other someone else is God," he continued.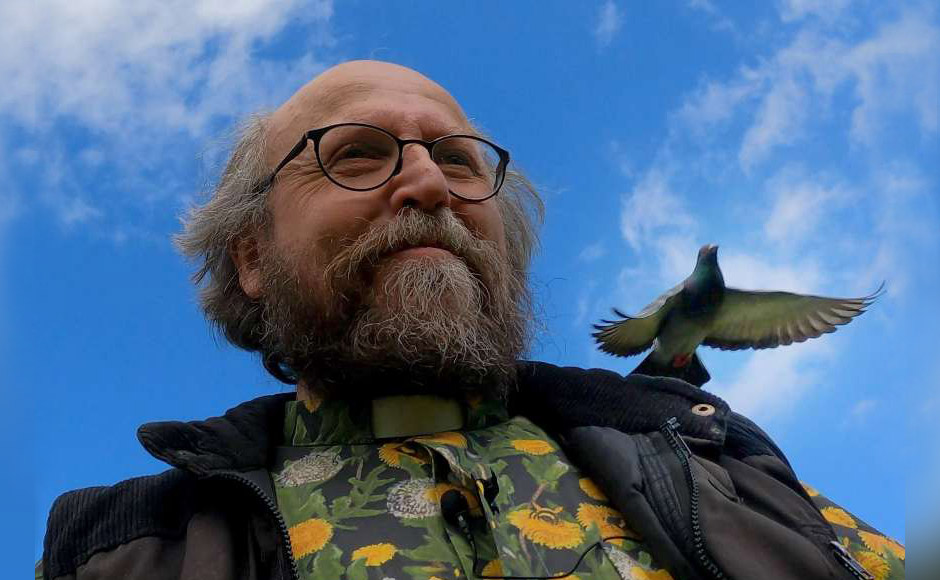 "We need to go beyond the stewardship option and be much more interactive. We need to recognise that creation is always a witness to human injustice and holds to account for it. Creation is looking on, creation suffers from human injustice and in the things that are going on, holds us to account for it."
However, despite the real threat of climate change, Christians could find much to be positive in rising to the challenge of caring for the environment.
"People are more grounded and find their faith more enjoyable because they are more connected, be it through litter picks or through recycling workshops held at churches," Rev Coleman said.
"We are bringing the bad news to the place of the good news and we are looking at the state of the planet with the resources of faith and that's the best place to do it. It's a happy movement, but it's a realistic one."
Thinking of our global neighbours
Carol Finlay, who leads the Church of Scotland's congregational engagement team for the Faith Impact Forum, said that recent years had seen Kirk congregations engaging more and more with the Season of Creation and the resources provided by Eco-Congregation Scotland.
"This time of year provides a focus on the need for awareness in all things climate focused. It is a time when harvest is on the minds of people in churches as we thank God for his bounty," she said.
"However, it is also a chance to bring a sharp focus on the whole of creation – not just our small piece of it and to be aware of the effect of our actions – whether negative or positive – and how these impact on our global neighbours.
"Our actions today could mean no harvest for sisters and brothers in parts of Africa tomorrow. We hear story after story of the reality faced by people where floods have covered their lands or drought has dried up the rivers, where rains have become unpredictable and crops, animals and people are dying. Much of this is because of climate change.
"It is because of this that churches around the world are taking part in the Season of Creation. We must however encourage participation and continue to act for climate justice throughout the year. The General Assembly has urged all congregations to become an Eco-congregation and to listen and learn from the work of partner churches and Christian Aid."
More resources for reflection produced by our partner organisations, including the Church of England, Catholic Church in Ireland, Climate Sunday and the multi-denomination Joint Public Issues Team (JPIT), can be found on the Churches Together in Britain and Ireland (CTBI) website.
To find out more and to access the worship material visit the Eco-congregation Scotland website.
Follow Eco-congregation Scotland on Twitter and Facebook for updates.
Worship materials can also be found on the Church of Scotland's Weekly Worship page for September.
Music resources such as this video playlist are available on The University of Glasgow's Trinity College website