Yarrow Blanket Service continues centuries old tradition
Published on 18 July 2022 2 minutes read
An open-air service which dates back centuries to one of the darkest times in Scotland's religious history returns to its atmospheric setting in the picturesque Yarrow Valley this weekend.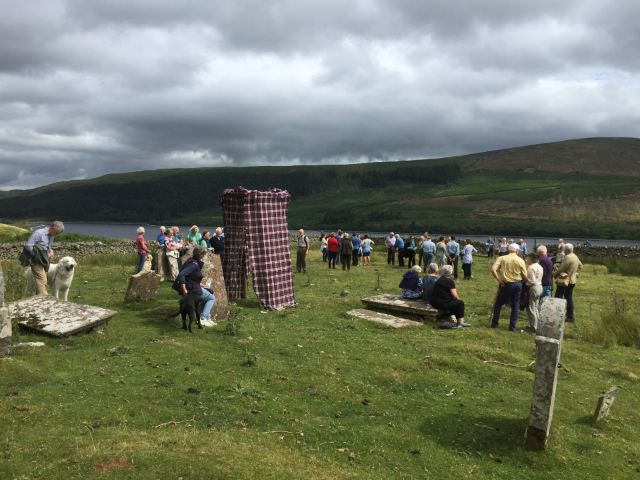 The annual Blanket Preaching Service at St Mary's Kirkyard has its roots in the history of southern Scotland as a centre of the Presbyterian Covenanter movement in the 17th century.
Covenanter preachers and their followers were forbidden to attend church services so were forced to worship outdoors, often huddling in blankets for protection from the elements and with another blanket or plaid used as an awning for the preacher.
The Church of Scotland-led service traditionally takes place on the fourth Sunday of July, which this year falls on the 24th, and commemorates this period, which is known to historians as "the Killing Time".
Fortunately for today's worshippers, the greatest threat they face is from the weather, but regardless of conditions, typically between 50 and 70 worshippers come from far and wide to attend the short 20-minute service, which this year will be led by Rev Jim Wallace, the former minister of St. Andrews Leckie Parish Church, Peebles.
'Cheat the dougs'
Andy Wright, an elder at Ettrick and Yarrow Churches, said the service is believed to have been held almost continuously since its revival in the Victorian era, with the most recent interruption in 2020 as a result of the Covid-19 pandemic.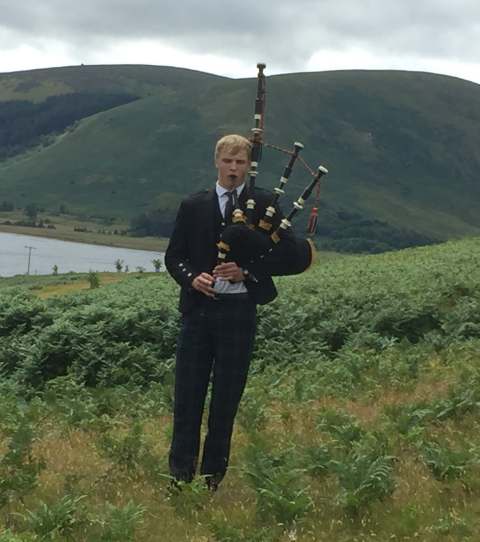 "Research does indicate that in its heyday there would be thousands of people who would make the journey for these blanket services - quite some feat in the days with no public transport," he added.
"One of Yarrow Kirk's most famous ministers, Dr James Russell, describes parishioners attending worship having walked barefoot from the top of St Mary's Loch or over the hills from Ettrick.
"So many shepherds attended that the words of the sermon could sometimes scarcely be heard for the barking and fighting of their sheepdogs. The final benediction was always given with the congregation sitting down 'to cheat the dougs' who would otherwise know the service was ending and give vent to a crescendo of howling and barking."
Four-legged friends are still welcome to attend the service at the site, which was used for Christian worship centuries before the Covenanter period. Records show that it was a place of worship as far back as 1275 and the long-vanished church is believed by some to have been "the Kirk in the Forest" where William Wallace was proclaimed Guardian of Scotland.
To reach St Mary's Kirkyard, follow the signs from the A708 near St Mary's Loch.
Worshippers will be greeted as is traditional by a lone piper and the service will begin at 3pm on Sunday, 24 July.
For the first time since 2019, the service will be followed by an afternoon tea in aid of church funds at the nearby Cappercleuch Hall.