Moderator welcomes new minister for the Kirk in Rome
Published on 6 November 2023
A special service was held at St Andrew's Church in Rome yesterday to induct a new minister.
Rev Tara Curlewis will also serve as the World Communion of Reformed Churches' first liaison officer in the Italian capital.
She said ecumenism "is in her DNA" and churches are "at their best when their voices unite to advocate for shared concerns together".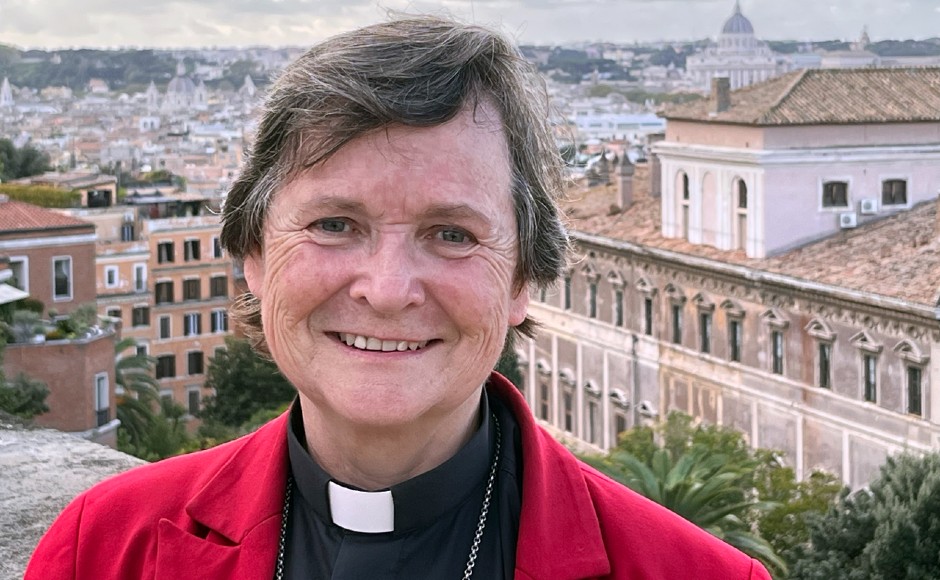 Rt Rev Sally Foster-Fulton, Moderator of the General Assembly, preached a sermon at the service, which was led by Rev Joanne Evans-Boiten, Moderator of the Presbytery of International Charges.
Addressing the congregation, Ms Curlewis said: "I come to you from the Uniting Church in Australia that has formed me for ministry.
"Without the support of my church to learn, grow, speak and live an ecumenical ministry, I would not be standing before you today."
St Andrew's Church was established in Rome 161 years ago and the congregation today comes from all the continents and is diverse and international.
Living stones
A simple four-storey building constructed in the style of a Florentine palazzo, it houses the sanctuary and manse, complete with roof terrace with views of the Vatican and St Peter's Basilica.
In addition to serving the congregation as a Minister of Word and Sacrament, Ms Curlewis will act as an ambassador for the Church of Scotland.
Noting Peter 2:1–12 from the Bible, she said: "My ministry has always been to consider how to work with living stones so that they can be built into a spiritual house.
"Living stones are churches with differences, experiences and stresses and strains that they have experienced since the time of Christ.
"To be called to this position in Rome and as the ecumenical liaison, working with churches and communions - this is an amazing place for my ministry to wind up.
"I look forward to working with Reformed churches around the world and welcoming them to Rome so that we can walk and speak and act together to become the church God desires."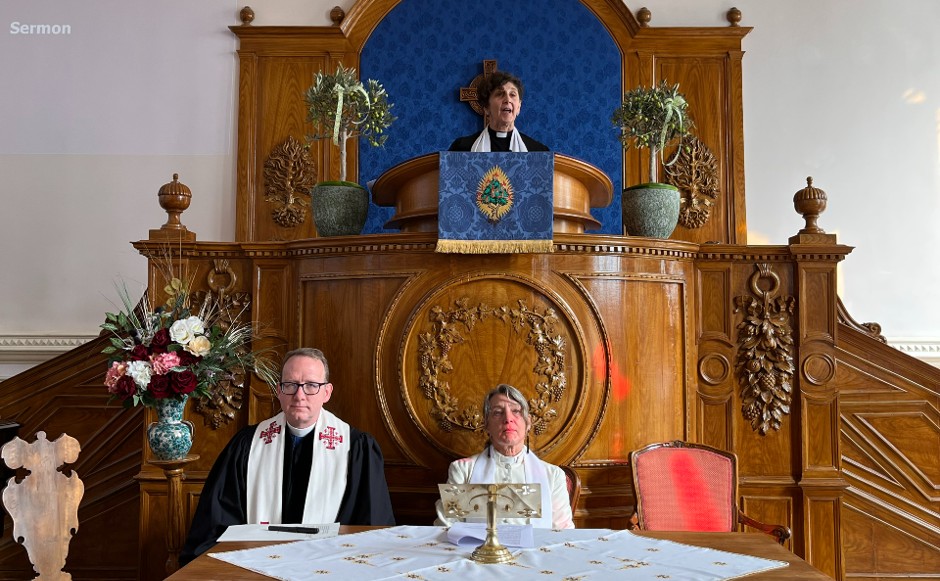 Ms Curlewis will act as a liaison to support cooperation amongst the WCRC and its member churches, the Waldensian Church, and the Church of Scotland with the Roman Catholic Church, particularly with the Dicastery for Promoting Christian Unity and the Pontifical Council for Interreligious Dialogue.
Employed by the Church of Scotland as a mission partner on a fixed-term four-year contract, she will also cooperate with the Community of Protestant Churches in Europe, Conference of European Churches and World Council of Churches.
Adventure
Ms Curlewis will also engage with the British and Australian Ambassadors to the Holy See and other members of the diplomatic corps.
Addressing the congregation in a sermon, Ms Foster-Fulton said: "If every human person is a stand-in for God and we are to walk humbly with God, we are called to walk humbly with each other because, not to see ourselves as more important, not to view any other person as 'less than'.
"Quite the opposite actually.
"We won't always get it right but what a challenge and a humbling request — in every encounter, in every situation, with every decision.
"I am excited about the adventure you are on and that Tara will join you — what a journey you will take together.
"So many challenges and so much to do but look around you, the gifts are here.
"Minds imagining, hearts pumping, hands holding.
"God has given you each other."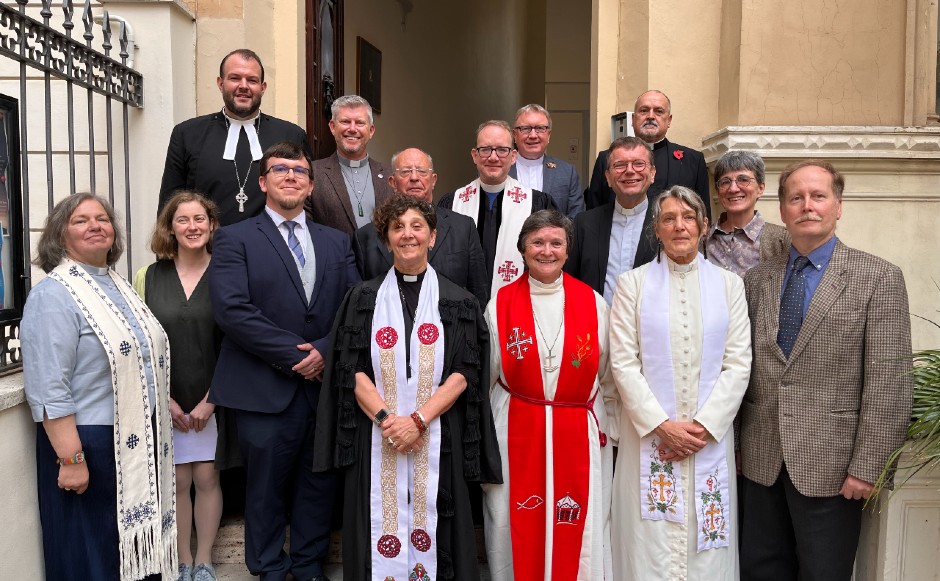 Ms Curlewis will be partly based in a new Reformed Ecumenical Office funded by the WCRC and the Waldensian Church.
It will be supported in its work by an Advisory Board, appointed by WCRC, the Waldensian Church and the Church of Scotland.
Najla Kassab, president of WCRC, said "Celebrating the Inauguration of the Reformed Ecumenical Office and commissioning the Rev Tara Curlewis as the first liaison officer on brings hope and new envisioning to our ecumenical role.
"God provided the vision, the space, and the right person to live up to our ecumenical call and commitment that inspire the church worldwide."